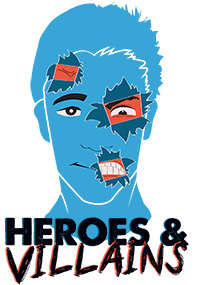 Registration is under way at Lone Star College-CyFair for unique college experiences with themed courses, such as Comics and Composition, or cultural immersion in China, Italy and England and other countries, as well as traditional academic degree and workforce certificate courses.
This year sign up to earn credit for a pair of classes with two instructors in the same classroom that incorporate a special theme or topic to experience a Thematic Learning Community course. For example, Professors Blake Ellis and Britney Jeffrey are teaching "War in America: Conflict, Causalities, and Cultural Change" with History 1301 and English 2328, which will examine how war and conflicts inspired writers, influenced communities and fueled cultural change. For information on the eight different course combinations, such as such as Economics and Government or Criminal Justice and Psychology, go to LoneStar.edu/thematic-LC.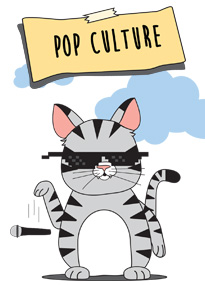 Another engaging and themed course option designed to capture students' interests in Popular Culture is Learning Networks courses. For example, Professor Amy Larsen will be teaching an English 1301 course called, Compositions and Comics which allows students to read comics and graphic novels as source materials for class discussions and essays. This spring, LSC-CyFair will offer 20 courses with a Pop Culture and Heroes and Villains theme. For information, go to LoneStar.edu/cyfair-learning-networks.
For those interested in a global learning experience, being immersed in another culture, building cross-cultural skills and making new friends, try a Study Abroad Program. These faculty-led courses allows students to earn academic credit while being exposed to another culture firsthand. LSC-CyFair's spring and summer study abroad courses include travel to Austria, Belgium, China, Italy, France, Germany, Poland and United Kingdom.  Students may still apply for financial awards to cover the cost of the Study Abroad program fee until November 11, 2016. For scholarship information (applications accepted through Nov. 11) and program details, go to LoneStar.edu/study-abroad.
No matter what type of course is chosen, LSC-CyFair offers convenient, affordable and flexible options with classes available day, evening, online and weekend.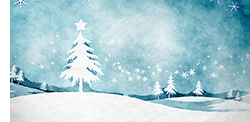 Whether to catch up or to get ahead, winter mini-mester classes are available starting Dec. 19. Both three-week and four-week mini-mester classes offered face-to-face and online are available, such as Art Appreciation, Intro to Criminal Justice, psychology, government, speech, computers, English, history, math, fitness, marketing, philosophy and more.  For information on courses, go to LoneStar.edu/cf-mini-mester.
Evening and Weekend College is a spring semester option that provides working adults with a great opportunity to attend classes while meeting family, personal and employment obligations at the same time. Students can also take advantage of campus resources such as tutoring, the library, bookstore and Minuti Coffee.
Evening and Weekend College students can choose to earn a workforce certificate or core courses to earn their college degree at LSC-CyFair before transferring to a four-year university.
Among the class offerings are accounting, art, biology, economics, English, kinesiology, mathematics and psychology, to name a few. Workforce certificates are available in accounting, sign language, machining, welding, information technology and more.
For information on this program and/or support services, email EWCollege@LoneStar.edu, call 832.482.1070 or go online to LoneStar.edu/weekend-college.
Visit with an advisor today at one of three LSC-CyFair locations, the Center for Academic and Student Affairs building at 9191 Barker Cypress, LSC-Fairbanks Center at 14955 Northwest Freeway or LSC-Cypress Center at 19710 Clay Road.
For information on courses or to register online, visit LoneStar.edu/registration.