Join students in Lone Star College-CyFair's dance classes on a journey through the imagination's use of shape and form.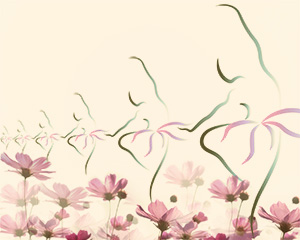 "Come experience 'Excursions Through the Mind' - an evening of diverse dance with cultural performances representative of China, India and Korea, to name a few," said director and Professor Irene Ko, who is a Juilliard School of Dance graduate. "We're excited to showcase our talented students as they share the stage with several special community guests."
In addition to the Guangdong Association of Texas Art Performing Troupe and troupe vice chairman Limei Han, who has performed before in LSC-CyFair concerts and area festivals, the evening will feature members of the Yun Hwa Lee Dance Company and Anupama Iyengar, an Indian dancer representing the State Karnataka.
Lee has danced and taught traditional Korean dance in both South Korea and the United States. She has also toured with the dance company internationally and nationally.
Iyengar, has taught dance, such as Bharatnatyam and Bollywood, for 18 years in India, California, Ohio and now Houston. Her students have won top honors in district, state and Vindhya Cultural Association competitions.
Tickets are $10 for the 7:30 p.m. April 21 performance in the Main Stage Theatre located in the Center for the Arts building at 9191 Barker Cypress.
Go to LoneStar.edu/box-office-ticket-info, call 281.290.5201 or email CFC.BoxOffice@LoneStar.edu for tickets and information.