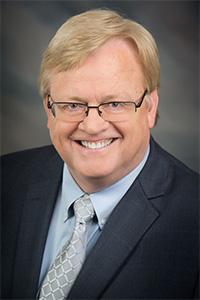 Coach, author and mentor Doug Thorpe will share must-have characteristics to succeed in business and make a difference in the community Nov. 8 at Lone Star College-CyFair.
Thorpe found his true passion as an entrepreneur and coaches new entrepreneurs using sound business and leadership principles. In 2008, he founded Jobs Ministry Southwest, an organization that has served more than 4,500 professionals. He also wrote "The Uncommon Commodity" in a common sense way to help managers become better leaders.
"Nationally recognized for coaching and development of new, aspiring managers, Mr. Thorpe will walk you through a successful leader's journey," said Ellen Junious, LSC-CyFair business professor and series coordinator. "Helping people discover their own ability to make a difference, he can show you the tools, easurable action steps, and proven ways to improve performance."
In the college's next Speaking of Business Series, Thorpe will give a presentation titled "The Characteristics of a Successful Entrepreneur: Making a Difference."
Light refreshments will be served at this event held from 6 p.m. – 7:30 p.m. in the Conference Center at 9191 Barker Cypress; however, space is limited.
The free Speaking of Business Series is designed to enhance the personal and professional development of future business and community leaders.
LSC-CyFair's Business and Communication Studies Division is co-sponsoring this event with Delta Sigma Theta Sorority, Inc. - North Harris County Alumnae Chapter. For information, contact Junious, at 281.290.3511.