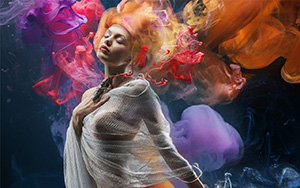 Lone Star College-CyFair's Symphonic Orchestra and Monday Night Jazz Ensemble will perform "Symphonie Fantastique," a self-portrait story of composer Hector Berlioz's self-destructive passion for a beautiful woman.
Dr. John Wolfskill directs LSC-CyFair's talented musicians in this epic for a huge orchestra featuring movements that describe Berlioz's obsession and dreams, tantrums and moments of tenderness, and visions of suicide and murder, ecstasy and despair.
"Join us for evening of great music, artists and our special guest, Retired Houston Astros TV Sportscaster Bill Brown, who will narrate this musical story," said Dr. Wolfskill.
Tickets are $10 for the Nov. 3 performance at 7:30 p.m. in the Main Stage Theatre at 9191 Barker Cypress.
For information, call 281.290.5201 or go to LoneStar.edu/boxoffice.