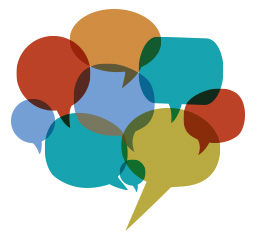 Lone Star College-CyFair's Center for Civic Engagement (CCE) hosts two spring community deliberative dialogue events to discuss the opioid epidemic and immigration policies.
One of the CCE's goals is to get people thinking about actions they can take to address challenges in their immediate community and the broader society.
The first deliberative dialogue explores ways to relieve the opioid epidemic facing communities.
"More than 64,000 Americans were killed by drug overdoses in 2016, according to the Centers for Disease Control, and at least two-thirds of those deaths were caused by opioids," said Professor Melanie Steel, LSC-CyFair CCE coordinator. "That is worse than the peak of the HIV epidemic in 1995 and more than the number of U.S. combat deaths in the entire Vietnam War."
"What Should We Do About the Opioid Epidemic?" will be held from 1 p.m. – 2:30 p.m. March 8 in the Technology Building, room 102.
The second deliberative dialogue addresses important questions regarding the country's immigration policies.
"This deliberative dialogue will take a step back from the policy debates in political circles and the media," said Steel. "Instead, it will provide a framework for considering the kind of immigration policies we ought to have as a nation, how those policies affect our communities, and the kinds of values and goals we want to guide immigration decisions."
"Coming to America: Who Should We Welcome, What Should We Do?" will be held from 4 p.m. – 5:30 p.m., March 28 in the Conference Center.
For event information, call 281.290.3906 or email Melanie.Steel@LoneStar.edu.