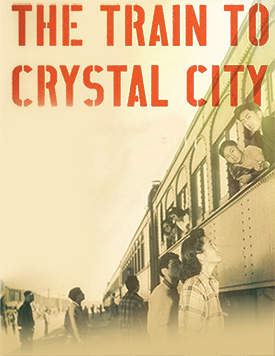 Join a Lone Star College-CyFair's evening with award-winning journalist and author Jan Jarboe Russell for an April 17 historical presentation on her book about Texas internment camp.
This Texas author began a career in journalism at age 16 with a part-time newspaper job at The Cleveland Advocate. With a University of Texas at Austin journalism degree, she served as a newspaper reporter for the Savannah Morning News and the The San Antonio Light before later becoming a Texas Monthly magazine senior editor.
Russell's book "The Train to Crystal City: FDR's Secret Prisoner Exchange Program and America's Only Family Internment Camp During World War II" is critically acclaimed and is currently being used in many LSC-CyFair HIST 1302 courses his semester.
"It is not often our students get to meet the author of one of their assigned books so we are excited about her visit. Russell's research on this Texas internment camp is insightful and the story is engaging and a page turner," said professor of history Robert O'Brien. "We experience the camp primarily through the eyes of two teenage girls, one of Japanese heritage and the other German."
With far fewer German Americans in camps during World War II, Russell's book provides valuable information on a facet of internment that has been rarely examined, said O'Brien.
All are welcome to join a book signing following Russell's 6:30 p.m. presentation in the Conference Center at 9191 Barker Cypress.
For event information, email Robert.M.Obrien@LoneStar.edu or go to LoneStar.edu/cyfair.