[Digital Image Available]
TOMBALL, TX: A unique and innovative partnership that provides high school students with an accelerated path to a nursing license has been recognized with a "Stand Up for Public Schools" award. The award acknowledges the Lone Star College-Tomball Nursing Program for its Advanced Nursing Pathway partnership with Klein ISD. The award was presented by the KISD Board of Trustees on behalf of the Texas Association of School Boards (TASB).
In a letter accompanying the award, TASB board members stated, "Your partnership with the schools in your area is meaningful and effective, and we want you to know that we deeply appreciate what you are doing. Your unselfish willingness to go the extra mile for schools is an inspiring testimony to your support of students and schools. We honor you and are adding your name to the listing on our website of those who are 'standing up for public schools' in all parts of the state."
"It's an honor to be recognized by the TASB because it shows how community partnerships and collaboration can effectively impact our communities and our healthcare," said Catherine F. Gray, RN, MN, and Director of Nursing Programs for LSC-Tomball. Gray is the architect of the program that provides a path for Klein ISD students to receive a high school diploma, complete a first semester of vocational nursing and earn an Associate of Arts degree in general studies at the same time. Students graduate from high school ready to take the certified nursing assistant exam.
"I know I can speak for all of us on the faculty and staff when I say it's exciting and rewarding to be able to inspire and encourage younger students into the pathway for a career in nursing," Gray said about the Nursing Programs she leads at LSC-Tomball. The program offers instruction at varying certification levels as well as exposure to technical skills necessary to pursue a career in the nursing profession.
For those with a passion for caring for people, a career in the nursing profession might be a good choice. The LSC-Tomball Nursing Programs offer a supportive faculty and staff to help build a strong foundation for a nursing career. Student experiences include hands-on laboratories and clinical facility rotations. The programs provide state-of-the-art simulation equipment and classroom settings.
The program is designed for students interested in entering the nursing profession by becoming a licensed vocational nurse (LVN). Graduates are then able to transition to the Professional Nursing Program for articulating students designed for licensed vocational nurses or paramedics to become Registered Nurses/ADNs (RN). Lone Star College has agreements with many colleges and universities that allow ADN graduates to earn their BSNs.
How to pay for college is one of the toughest parts of earning a degree but attending LSC is an affordable option for most students. Financial aid helps students and their families pay for college. There are several types of financial aid available to LSC students and financial aid packages may include more than one type of award. Tuition rates are based on residency. More information may be found on the LSC Tuition & Fees Web page.
Lone Star College-Tomball is located at 30555 Tomball Parkway, at the intersection of SH 249 and Zion Road. For more information about the college, call 281.351.3300 or visit LoneStar.edu/Tomball.
Lone Star College offers high-quality, low-cost academic transfer and career training education to 99,000 students each semester. LSC is training tomorrow's workforce today and redefining the community college experience to support student success. Stephen C. Head, Ph.D., serves as chancellor of LSC, the largest institution of higher education in the Houston area with an annual economic impact of nearly $3 billion. LSC consists of six colleges, eight centers, two university centers, Lone Star Corporate College and LSC-Online. To learn more, visit LoneStar.edu.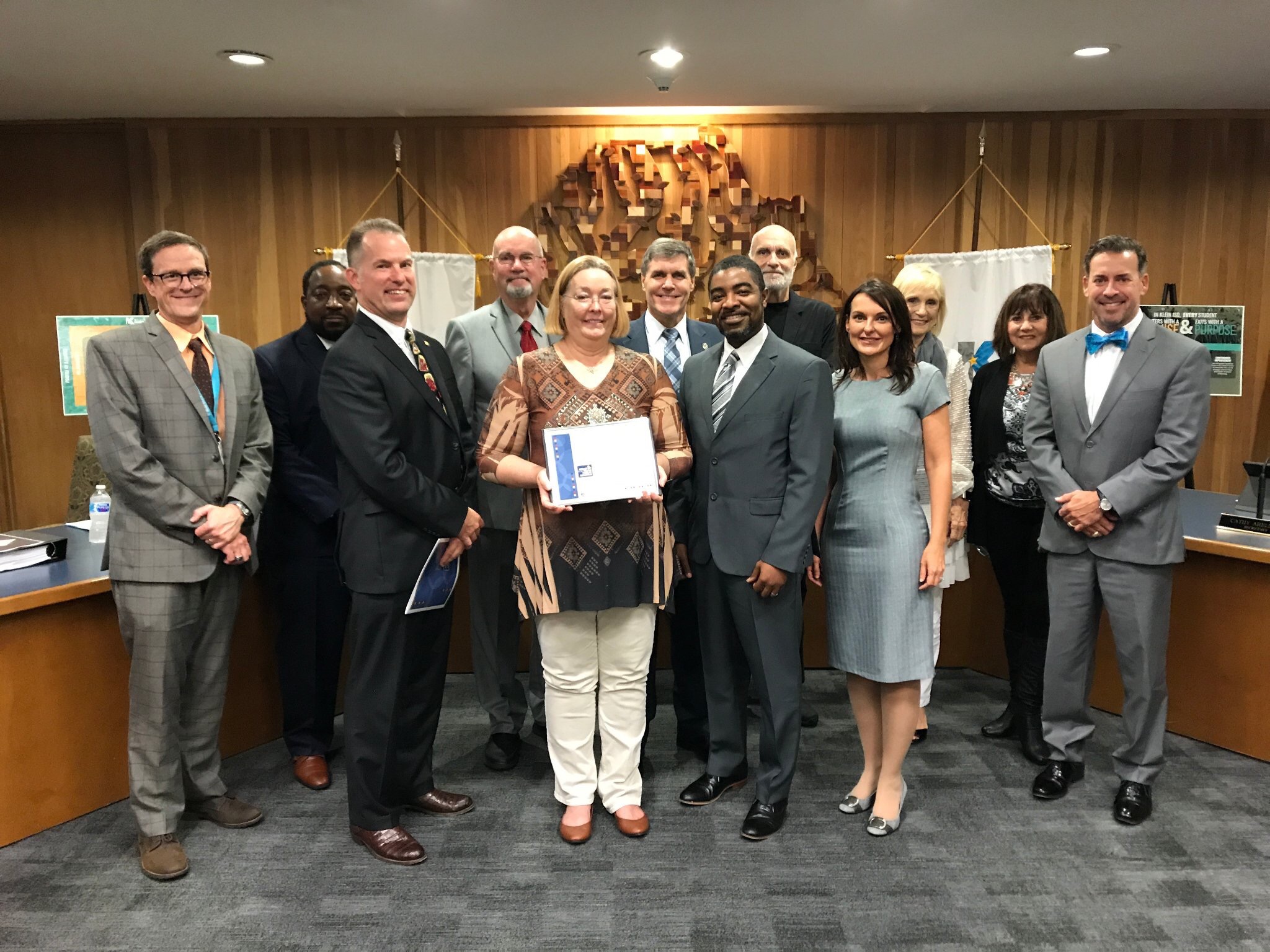 Catherine F. Gray, Director of Nursing Programs for LSC-Tomball, center with plaque, accepts the Texas Association of School Boards (TASB) Stand Up for Public Schools recognition.

####