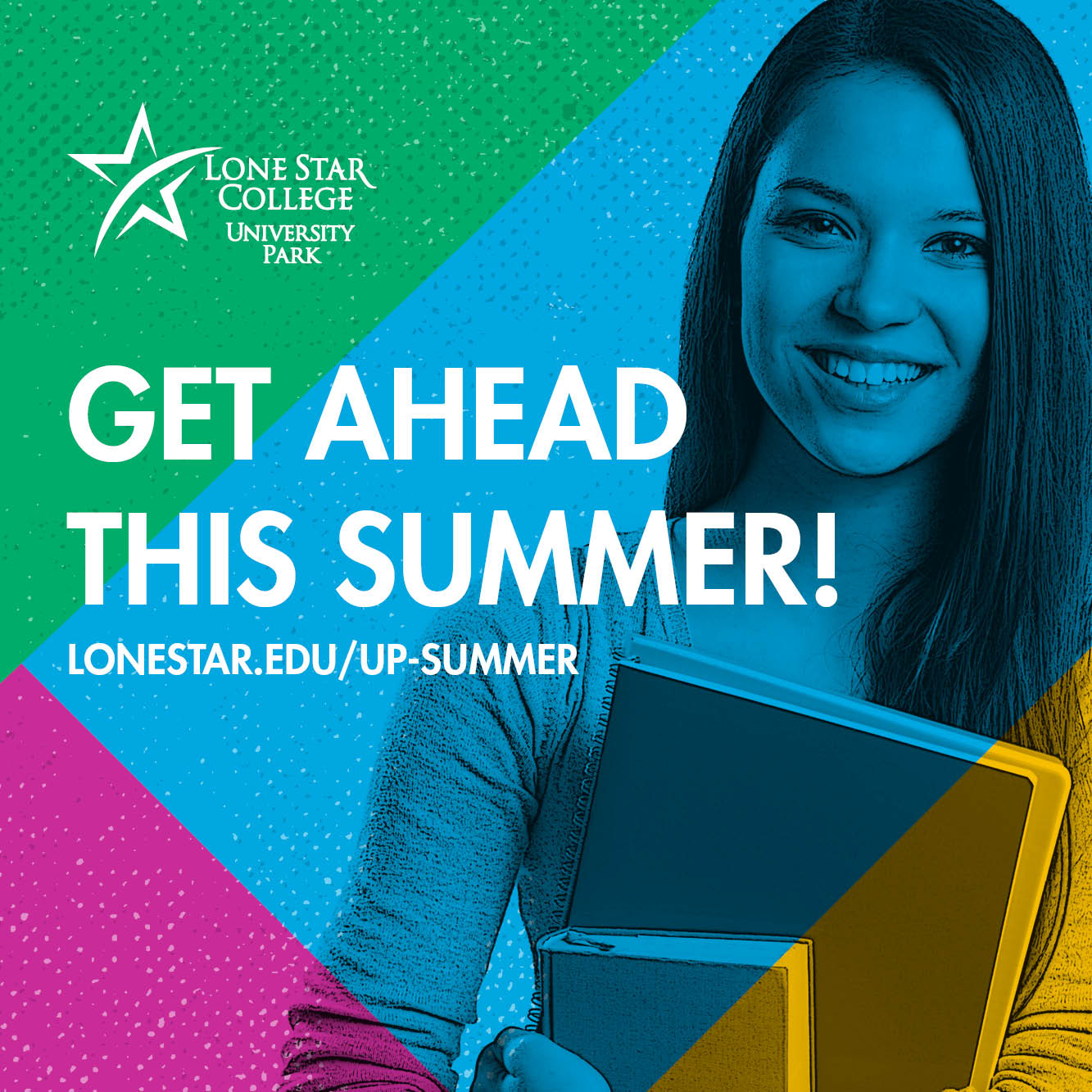 Students can make the most of their summers by earning college credit at LSC-University Park! Summer Session I will begin Monday, June 3, and Summer Session II begins Thursday, July 11. Students can also opt to register for three-week May Mini-Mester classes which will run Monday, May 13, through Sunday, June 2.

LSC-University Park courses are designed to help students achieve variety of academic goals, including earning associate degrees, career certificates and university transfer.

Start the registration process today! Below, you will find information to help you get started.