Rotaract Club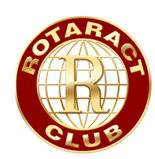 What is Rotaract?
Rotaract is a Rotary-sponsored service club for young men and women ages 18 to 30. Rotaract clubs are usually community-based or university-based and are sponsored by a local Rotary club making them true "partners in service" and key members of the Rotary family.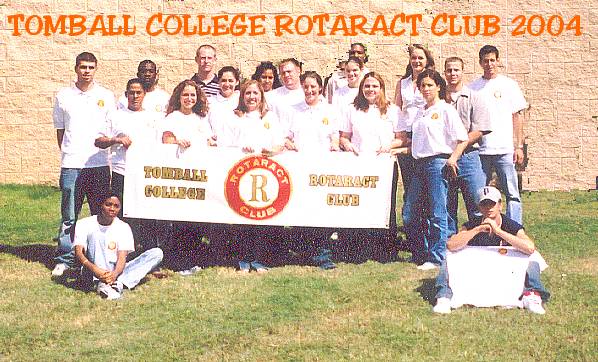 Through the Rotaract program, young adults not only augment their knowledge and skills, but they also address the physical and social needs of their communities while promoting international understanding and peace through a framework of friendship and service.
Rotaract clubs organize a variety of projects and activities, depending on the interests of the club members. However, three main areas of focus include:

1. Professional Development:
A club's professional development activities expand the members' understanding of the work environment and business opportunities within their community. These activities highlight the Rotaractor's role in the community's economic development and illustrate how skills developed through service activities can help resolve problems in the workplace. Rotaract club provides professional development opportunities to its members through activities such as:
Special professional and vocational forums
Business technology updates
Management and marketing seminars
Business and professional ethics conferences
Presentations on finance and credit options for business start-ups

2. Leadership Development:
A club's leadership development activities not only aim to make members more effective leaders in their personal lives, but also to teach them how to develop and sustain strong clubs with relevant projects. Rotaract club provides leadership development opportunities to its members through activities that encourage the following:
Improving public speaking skills

Learning techniques for marketing the Rotaract program to potential members

Building consensus among members

Delegating project responsibilities and ensuring the necessary follow-up

Identifying channels for project publicity and promotion

Finding financial resources for strengthening club development

Assessing project success

3. Service Projects (both locally and internationally):
Public relations are an important aspect of Rotaract club service. Public relations form the relationship between the club, the sponsoring Rotary club, and the community. While the practice of public relations varies between cultures, every club has outside audiences with whom it communicates. Rotaract public relations can be directed at the sponsoring club, the business community, local governmental officials, civic leaders, other organizations, and people directly affected by the clubs service initiatives.