LSC-North Harris Welding Technology Department
The graduate will be prepared for entry-level employment as a structural welder learning essential skills and safety practices in welding procedures in both structural plate and pipe.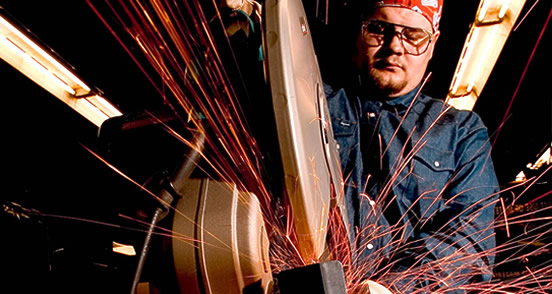 Welding technicians are a major occupation in Texas, offering an average 1,470 annual openings per year and a growth rate which exceeds the state average. Entry-level technicians can expect to earn from $16,500 to $20,000 their first year with an average $28,650 after year two.

Employment services are available to students and graduates for both part- and full-time, on-campus and off-campus employment through the career services office and a variety of programs and partnerships with area employers.
---
Department Contacts
Michael Burns
Dean, Career and Applied Technology
281.618.5427
Office: DTEC 201A
Jim Nutt
Director, Applied Technology
281.765.7874
Office: ATC 101E
Jason Durant
Lead Workforce Skilled Instructor
281.765.7823
Office: AT 132
Anthony Priddy
Workforce Skilled Instructor
281.618.5661
Office: AT 131
Corey Whitaker
Workforce Skilled Instructor
281.765.7782
Office: AT 131
Department Advisors
Jessica Olsen
Advisor I
281.765.7923
Office: APTC 102C
Ruby Fuentes
Advisor I
281.618.5518
Office: APTC 102B