Student Government Association
The Student Government Association (SGA) at LSC-University Park serves as a voice and means for the student body to influence positive change throughout the campus. SGA strives to provide and effective and efficient link between the concerns of students and the college administration. Our ultimate aim is to work towards fostering an environment of equality, cooperation, and prolific productivity on a campus-wide scale.
Mission Statement
To better represent the interest of students, serve as a voice of their collective well-being, and promote unity through interests, both common and uncommon.
Goals for the future
The members of the SGA Executive Council have outlined several goals for the upcoming academic year and are fully committed towards tackling and accomplishing each of these by the end of their tenure:
Service Learning Projects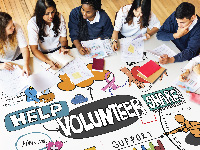 Organizing a semester-long Service Learning Project in both the fall and spring semesters, open to the entire campus for involvement. These projects will be focused on improving the local community—either through on or off-campus involvement—and will have academic connections and real-world applications as well. More information will be released as details are finalized and events draw closer. Updates will be provided through official SGA social media and email. All are welcome and strongly encouraged to participate!
Increasing Involvement
Through encouraging all students to play a more active role in campus initiatives and events. We aim to expand and publicize the role played by SGA in everyday college life in an attempt to draw more students to engage in SGA policy-making discussions and decisions regarding the campus. Greater involvement and awareness is possible through working with other campus organizations as well. All students are strongly encouraged to attend SGA General Assemblies to voice their concerns and provide suggestions for improving campus life at University Park. Only if we hear your concerns, can we work towards implementing effective and useful change in a manner that serves the interest of students.
Benefits of staying engaged
There are innumerable benefits to maintaining an active involvement in your college Student Government Association's events, endeavors, and initiatives. Chief among these are as follows:
Those engaged in SGA's events throughout the semester are better equipped to run for office and hold an Executive during the next academic year
Traveling to statewide and national conferences and workshops held throughout the United States focused on leadership building, teamwork, and enhancing productivity.
SGA Executive Council members receive stipends based on the completion of both their individual and organizational responsibilities at the end of their year in office.
Holding an SGA leadership position exponentially boosts your chances of transferring to the University of your choice, as it is an overarching organization with a greater degree of influence than most other RSO's.
Serving as an elected representative for your peers engenders a profound degree of professional development within an individual. Learning how you can make a difference in your college and community will equip you with indispensable abilities and lessons for the future.
Applications Available: SGA Executive Council 2023-2024
Apply to be an officer in SGA at LSC-University Park!
Application: SGA Officer Application 2023-2024
Application Deadline: Tuesday, March 28, 2023 by 11:59pm
Direct questions to SGA Faculty Advisor Dr. Cassandra Khatri, Cassandra.Khatri@Lonestar.Edu or Staff Advisor, Dominique Brown, Dominique.Brown@lonestar.edu .
More information about elections can be found here.
Stay in touch
The SGA Executive Council is available Monday-Thursday during office hours to help students with any questions or concerns they may have. We want to hear any and all student ideas to innovate or improve LSC-University Park. Office hours posted below are based on the availability of the executive board members and are subject to change. The SGA Office (CB.229J) is located in the Lion's Den.
General Assemblies: SGA hosts General Assemblies every month in order to provide campus updates, organization developments, and discuss student concerns and issues. General Assemblies are open to all students for attendance!
Please feel free to email us at studentgovlscup@gmail.com.
Make LSC part of your story.