Guidelines for Creating Instructional Media
Now that video has become an important tool alongside existing presentational formats, choosing the most effective format becomes part of the overall instructional strategy. Since course content may now include, among other things, online case studies, interviews, social media storytelling, and student-created assignments, how best to present this content becomes an integral part of course design.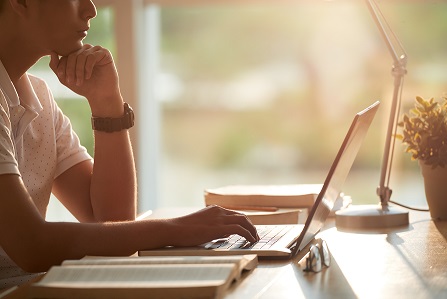 Questions to Ask Yourself
- In an online course, where would the insertion of an interesting video help my students more readily understand and retain a course objective?
- What are my instructional objectives for the course and would the use of videos be more effective than traditional presentation formats?
- How will I determine if the videos are stimulating students to analyze and comprehend the information?
- How can I be sure the use of video is effective helping my students learn?
Determine Your Audience
Have a good idea of the turnaround time to create your video
Know your current preparation tools such as visuals and textual content
Know the resources available to you for creating videos
Ask questions to others who are already familiar with creating videos
Use offered professional development, YouTube videos and LinkedIn Learning for training on how to use video and content creation tools
Have a thorough knowledge of what Lone Star College, including LSC-Online, have to offer for tools FAQs, and training
Be creative in your development. Remember that you are engaging students to understand the concepts being presented
Find out about hardware tools for creating audio and video such as the type of video cameras available and microphones to use
Challenge yourself to understand media and content creation terminology
Make LSC part of your story.