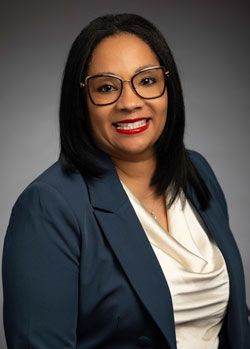 Dr. De' Reese Reid-Hart will be the fifth President of Lone Star College-Montgomery. Dr. Reid-Hart earned a Bachelor of Arts in English/ Pre-Law and a Master of Arts in Education Psychology, both from Eastern Illinois University. She holds a Doctoral degree in Education Leadership from National Louis University in Chicago.
Before arriving at LSC-Montgomery, Dr. Reid-Hart served as Dean of Instruction and Continuing Education, Dean of Student Services and Athletic Director and Assistant and Associate Dean; all at Kennedy-King College in Illinois. She has excelled as a faculty member, advisor, youth development coordinator, mental health coordinator, counselor and therapist in Chicago and Austin.
Dr. Reid-Hart has received many awards and recognition for her leadership. In addition, she has served on several boards and advisory committees throughout the campus and community. She has inspired many presentations and written several publications.
Ask the President
Make LSC part of your story.