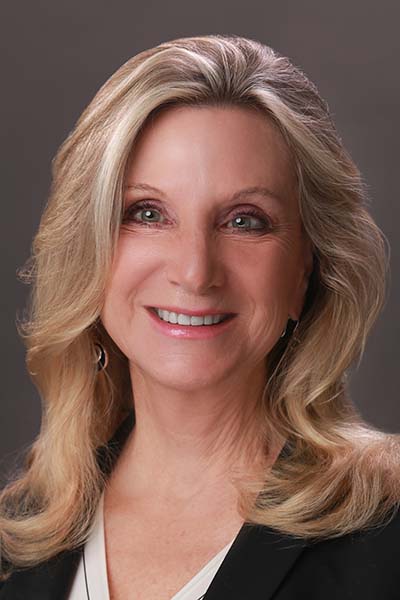 Dr. Rebecca Riley is the 4th President of Lone Star College-Montgomery in The Woodlands, TX. She holds a bachelor and master's degree in fine arts from Texas Tech University. Dr. Riley earned her doctoral degree from Sam Houston State University in Higher Education Leadership. Her research interests include intercultural competence, cognitive development, and student engagement. Dr. Riley's exhibition record as an artist includes more than 200 regional, national and international shows. She has worked as a collaborative musician in orchestral and sacred settings as a pianist and organist.
Dr. Riley has served on many committees, boards, and task forces, including The Woodlands Chamber Executive Leadership group, Greater Magnolia Parkway Chamber, Greater Conroe Economic Development Partnership, regional P-16 council, Humble Area Assistance Ministries, SHSU Advisory Board for Higher Education Leadership, Education for Tomorrow Alliance, Alliance for New Americans, Memorial Hermann The Woodlands Community Leaders Council, HCA Conroe Hospital Board of Directors and Texas Completes. She currently chairs the Board of Directors of the Conroe Chamber.
At Lone Star College-Montgomery, Dr. Riley is focused on improving student success and completion, diversity in the faculty and staff ranks, developing flagship programs, and building community partnerships and resources for the college.
On a personal note, Dr. Riley loves the outdoors, is a painter, an avid reader and fitness enthusiast. She enjoys travel, having spent time in Mexico, South America, Europe, and India.
Ask the President
Make LSC part of your story.