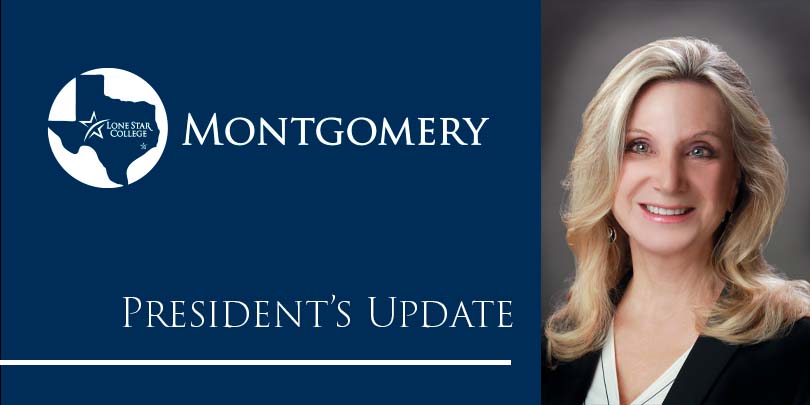 Medical Radiologic Program Receives Maximum Accreditation Award
The LSC-Montgomery Medical Radiologic Technology Program was recently awarded continued accreditation approval by the Joint Review Committee on Education in Radiologic Technology (JRCERT). The campus program was awarded continued accreditation for a period of eight years, the maximum award from JCERT, recognizing the strength of the program. Also, several LSC-Montgomery Medical Radiology students and faculty were recently honored at the Texas Society of Radiologic Technologists (TXSRT) Virtual Conference & Educational Symposium Students' Competition: Dr. Francis Ozor, 2021 TXSRT Award; Sharon Coffey, Educator of the Year; Emily Prochaska, First Place: Student Bee (Radiologic Science Knowledge Bowl Competition); Jehosafat Gutierrez, Second Place: Scientific Essay Writing Competition; and Lone Star College Graduating Class of December 2021, Third Place: Radiologic Science Tee Shirt Design Competition.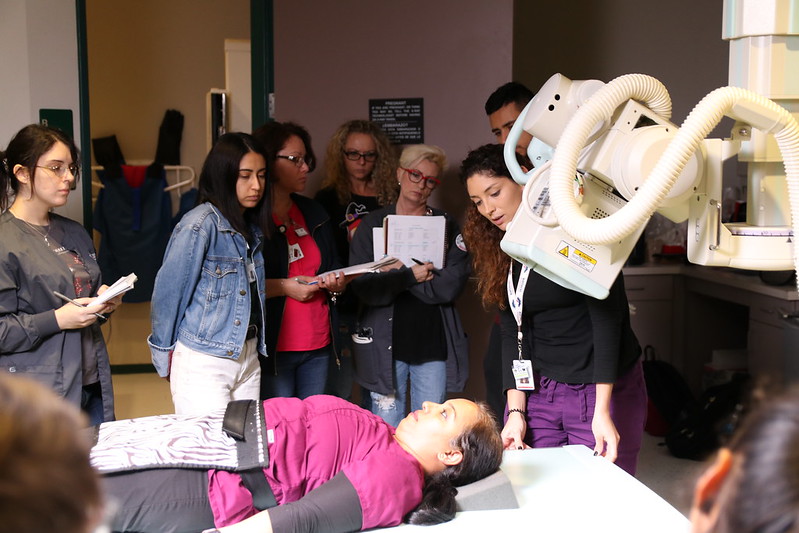 LSC-Conroe Center Instructor Takes Flight
The Professional Pilot program at LSC-Conroe Center continues to reach new heights. Student Casey Anders is the first student to earn the Certified Flight Instructor (CFI) certification (July 2021) and is currently working on completing requirements for the Certified Flight Instructor (CFI-Instrument) certification. Students in the program can earn a commercial pilot's license and CFI as part of the associate's degree in aviation. The program enrolled more than 80 students in fall 2021.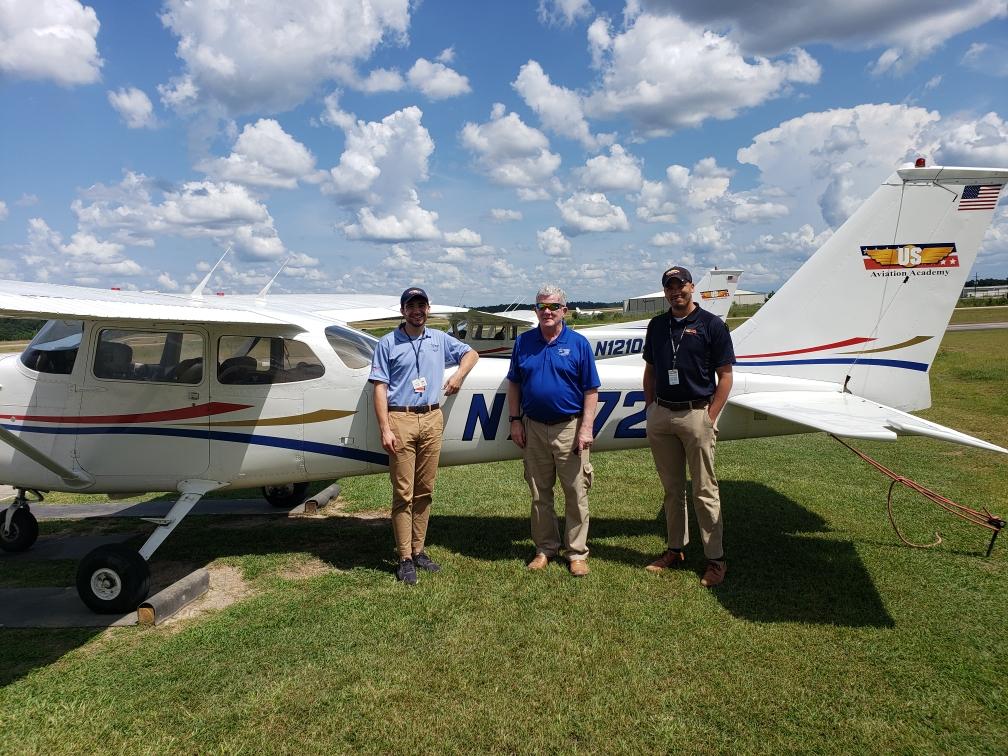 New Campus Buildings Nearing Completion
The new Maverick Student Center (MSC) and Maverick Conference Center (MCC) buildings are nearing completion, with construction to be completed later this month. The
MSC will include student services functions such as Admissions, Advising, Financial Aid, the Business Office, Disability Services, Counseling, and the Testing Center. The Maverick Conference Center will provide the campus with space for both small group meetings and large conference presentations. Campus administrators and staff are currently finalizing plans for move-in later this Fall.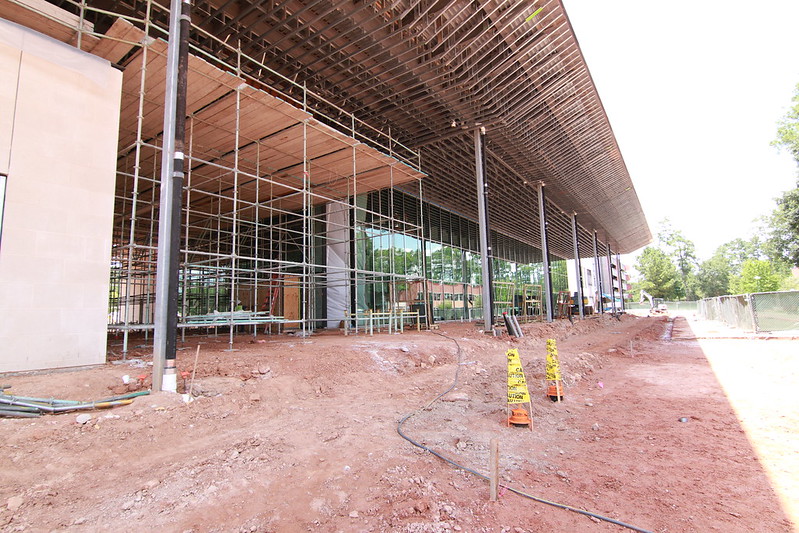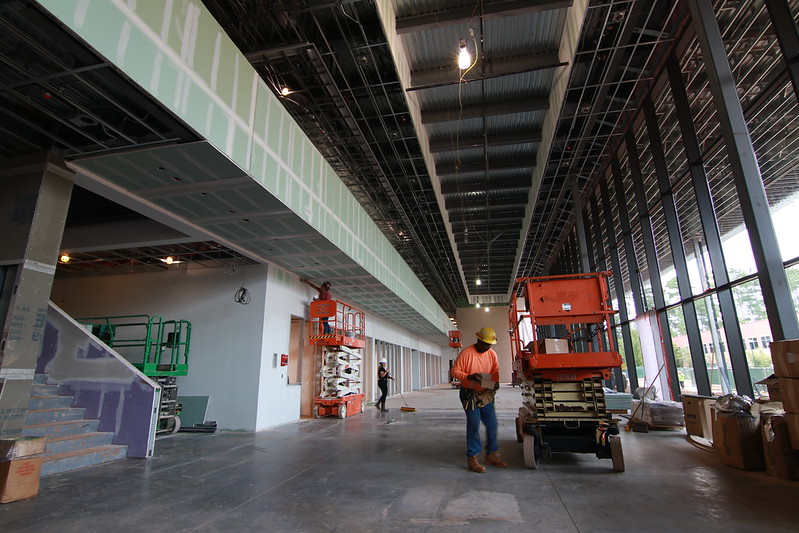 Campus Hosts Virtual Data Camp
This past May, LSC-Montgomery hosted its annual "Data Camp" conference that not only involves employees from all LSC campuses, but also draws participants from around the country. This year's focus was Exploring the Human Side of Data and Serving Students in a virtual world. Despite a date change due to a memorable ice storm, the virtual event provided over 250 participants with an opportunity to engage in interactive sessions facilitated by analytic campaign experts. Mike Brookover, CEO and Partner at Alitek Solutions served as keynote speaker. Breakout session topics included Success Strategies for First-Time Student Persistence in a College Success Course (Carol Weller, Education faculty), Crunching the Numbers: How to Create an Enrollment Plan through Marketing & Outreach (Tristyn Davis, Director of Admissions & Outreach, and Mercedes Taylor, Marketing Coordinator) and Data and Employee Engagement - Is that a Thing? (Jessica Granger, Manager of Organizational Development and Melissa Hinshaw, Director of Organizational Development). Recordings of all sessions are available at LoneStar.edu/Datacamp.
For more LSC-Montgomery news, visit LoneStar.edu/Montgomery
Make LSC part of your story.