Faculty and Staff
Dean of Social Sciences & Humanities (SSH)
Dr. Marie Sesay
Dr.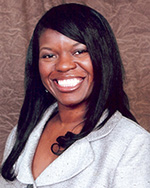 Marie Sesay is the Dean of Social Sciences & Humanities (SSH) for Lone Star College-Kingwood. For more than a decade, Sesay has been committed to educating adults within the mission and vision of community colleges. Sesay's passion for education has grown through the various positions she has held. Prior to her present position, Sesay taught sociology for various campuses within Lone Star College, Houston Community College System, Park University in Austin, Texas and online. In previous careers, Sesay served as compliance officer for workforce programs, Psychotherapist, nursing home administrator, and in management at a rehabilitation facility.
Sesay earned a Bachelor's degree from Stephen F. Austin and a Master's degree in counseling from Prairie View A&M University (PVAMU). She also completed post-graduate work in sociology at PVAMU and earned a doctorate degree from the Community College Leadership Program at The University of Texas at Austin where she received the Jessie H. Jones Endowed Fellowship Scholarship, the Great American Scholarship and the George and Irene Baker Scholarship.
Sesay is the first child of parents from Sierra Leone, West Africa. She is fluent in African dialect of Krio and is committed to her community locally and internationally.
Email: Marie.Sesay@lonestar.edu
Phone: 281.312.1670
Office: ADM 209-D
Department Chair
Thilo M. Schimmel, Ph.D.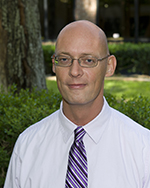 Thilo M. Schimmel, Ph.D., history professor, joined LSC-Kingwood in 2011. He earned a Bachelor of Arts degree in History from Universität Regensburg in Germany and a Master of Arts degree in American Studies from Purdue University. He earned a Ph.D. in History from the University of Illinois.
"History is the most fascinating field of inquiry I have encountered in my life and I hope to pass my enthusiasm about it to my students."
Email: Thilo.W.Schimmel@lonestar.edu
Phone: 281.312.1406
Office: CLA 200-C
Web Site
Faculty
Anthony Carreras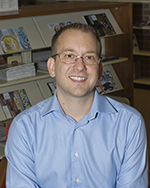 Anthony Carreras, assistant professor of philosophy, joined LSC-Kingwood in 2012. Carreras earned a Bachelor of Arts degree from Drew University and a Master of Arts degree from Georgia State University. He also earned a doctoral degree from Rice University.
Carreras has presented a number of papers. He published, "Aristotle on Other-Selfhood and Reciprocal Shaping" at the American Philosophical Association Easter Division Meeting, December 2011 and at the Society of Ancient Greek Philosophy 29th Annual Meeting in October 2011. It was also published in History of Philosophy Quarterly in 2012.
Additionally, he presented "Higher-Order Perception and Aristotle's Use of 'Sunaisthanesthai' in NE IX.9" at the American Philosophical Association Division Meeting in April 2011 and at the Society for Ancient Greek Philosophy 28th Annual Meeting in October 2010.
Carreras was awarded a Dunlevie Teaching Fellowship at Rice University in 2011 and a Ph.D. Fellowship at the same institution.
"Philosophy unfortunately tends to have a reputation for being impractical, or in any case removed from the concerns of everyday life. But what draws me to philosophy is the deep conviction that philosophy is about things that matter. For instance: It matters whether we have free-will; it matters whether there is some way that human beings ought to live; what justice is matters, and it matters whether our form of government is just; it matters whether we are capable of knowing the nature of things. I approach these topics in my classes by conveying and defending that conviction, any by highlighting the philosopher's distinctive method of critical thinking by way of argument analysis," Carreras explained.
Email: Anthony Carreras
Phone: 281.312.1763
Office: LIB 202-F
Dr. Daniel Coleman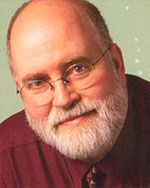 Daniel Coleman has served as a professor of philosophy and religion at Lone Star College-Kingwood since 1994.  He received his Bachelor of Science degree in psychology from the University of Houston in 1982, his Master of Arts degree in theology from Rice University in 1989, and his Ph.D. in medical ethics from Rice University in 1994.  He also has 18 graduate hours in philosophy and 13 graduate hours in psychology.
He has served on numerous ethics committees and institutional review boards in the Houston area, including the Baylor College of Medicine Institutional Review Board, the Cleveland Regional Medical Center Bioethics Committee, a blue ribbon committee for the Texas Department of Mental Health and Mental Retardation, the Northeast Regional Medical Center Bioethics Committee, and the Medical Innovations/Physicians Visiting Nurse Service Ethics Committee.
"I hope to teach by deed, as well as by word, that an examined life is well worth living, that an attitude of awe and wonder toward the world is appropriate, and that 'critical thoughtfulness' is the way to approach life."
Email: Daniel.Coleman@lonestar.edu
Phone: 281.312.1481
Office: LIB 202-I
Web Site
Adjunct Faculty
Staff