Faculty and Staff
Dean
Dr. Linda Luehrs Wolfe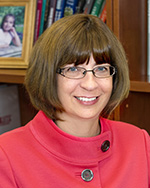 Linda Luehrs Wolfe serves as the Dean of Sciences & Health Occupation (SHO) at Lone Star College-Kingwood. For more than 30 years, Luehrs Wolfe has held various teaching and administrative positions in higher education. She participated in the Chair Academy, part of the Maricopa Community College and El Paso Community College. She holds a doctoral degree in Educational Management and Development from New Mexico State University, a Master's degree in Education from the University of Texas at El Paso, and a Bachelor's degree from Doane College in Crete, Nebraska. She has a daughter who is currently attending college.
Email: Linda.R.Leuhrswolfe@lonestar.edu
Phone: 281.312.1575
Office: HSB 102-C
Department Chair
Dr. Jean Whileyman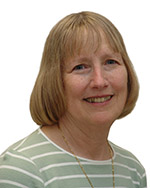 Jean Whileyman, professor of chemistry, joined LSC-Kingwood in 1995, but has worked for Lone Star College for more than 36 years. Whileyman, who is department chair for the chemistry, geology and physics departments, earned a Bachelor of Science and doctoral degree from the University of Houston.
Whileyman earned a Teaching Excellence Award in 2000 and a Two Year College Teaching Excellence Award in2012 by the Greater Houston Section of the American Chemical Society.
While at LSC-Kingwood, Whileyman has served as Faculty Senate President for two two-year terms. "I teach because it gives me an opportunity to have a positive effect on student's lives and future generations," she explained. "It allows me to help make the world a better place to live."
"I can be a role model to inspire love of learning and respecting other's points of view," she added. "Most of all, I love the feeling of satisfaction when a student's face lights up with the realization that he/she has understood and I see a self-confidence that was not there before."
Email: Jean.Whileyman@lonestar.edu
Phone: 281.312.1629
Office: HSB 202-O
Web Site
Faculty
Dr. Cherith Letargo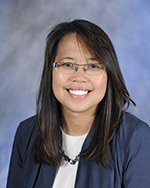 Dr. Cherith Letargo is the lead geology instructor at Lone Star College-Kingwood. She has taught full time since 1999 and under her leadership, she developed the first international Lone Star College Study Abroad program in which students proposed and modeled environmental and sustainable solutions for a Gawad Kalinga village in the Philippines. Project results were presented at the 2009 EPA National Sustainable Design Expo in Washington D.C.
"I am teaching not just because I want to pass on knowledge but also to motivate students to be excited about learning new things! With the Earth as my 'laboratory', I have been given the perfect opportunity to make my geology classes fun, exciting, applicable, and therefore, memorable to students," she said. "The beauty of science is in discovering things. When students are given opportunities to explore and they get excited with discovering new knowledge, new doors open for them, and it is truly gratifying to be a part of that experience."
Letargo's teaching and research interests include environmental and sustainability studies. She has more than 22 years of higher education teaching experience and industry experience as a geologist for the Philippines Bureau of Mines and Geosciences. Letargo earned a Bachelor of Science degree in Geology from the University of the Philippines, a Master of Science degree in Geology from the University of Cincinnati, and a Ph.D in Geology from Texas A&M University.
"My teaching position at LSC-Kingwood allows me to share my knowledge, my passion for the Earth, open a student's mind, contribute to a person's academic development, and give back to the community. More importantly, it allows me to grow as a person as well," she said.
Professor, Geology
Email: Maria.R.Letargo@lonestar.edu
Phone: 281.312.1405
Office: HSB 202-F
Web Site
Adjunct Faculty
Staff