Faculty and Staff
Dean
Dr. Linda Luehrs Wolfe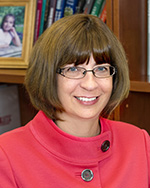 Linda Luehrs Wolfe serves as the Sciences & Health Occupation (SHO) at Lone Star College-Kingwood. For more than 30 years, Luehrs Wolfe has held various teaching and administrative positions in higher education. She participated in the Chair Academy, part of the Maricopa Community College and El Paso Community College. She holds a doctoral degree in Educational Management and Development from New Mexico State University, a Master's degree in Education from the University of Texas at El Paso, and a Bachelor's degree from Doane College in Crete, Nebraska. She has a daughter who is currently attending college.
Email: Linda.R.LuehrsWolfe@lonestar.edu
Phone: 281.312.1575
HSB 102-C
Department Chair
Dr. Katherine Keilty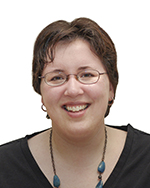 Email: Katherine.Keilty@lonestar.edu
Phone: 281.312.1714
Office: HSB 202-Q
Web Site
Faculty
Bill Leach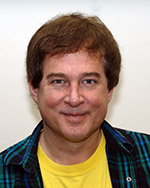 Email: Bill.Leach@lonestar.edu
Phone: 281.312.1650
Office: CLA 200-K
Web Site
Ramiro Acevedo
A former LSC-North Harris student, Dr. Ramiro Acevedo was hired as an associate professor of physics at LSC-Kingwood in fall 2016. Prior to this full-time position, he taught three summer sessions as a physics adjunct professor and one year as a 70 percent full-time professor in chemistry at LSC-Kingwood.
Before joining Lone Star College, Acevedo was a full-time chemistry and physics professor at Wharton County Junior College for five years. During his term, he also served a few years as department head of the college's Chemistry, Physics and Engineering program.
"My goal is to bring physics to life in the classroom and to encourage students to work hard and achieve their long-term goals," he said. "I'm happy to be here. I feel that I have the support I need to do bigger and better things at LSC-Kingwood."
After LSC-North Harris, Acevedo transferred to the University of Houston and earned a Bachelor of Science degree in Chemistry. He also earned a Ph.D. in Applied Physics at Rice University.
Email: Ramiro.Acevedo@LoneStar.edu
Phone: 281.312.8432
Office: HSB 202X
Staff