More Spring Welcome Info

We are pleased you have chosen Lone Star College-Tomball to pursue your educational goals. To help you with your transition to college life, we offer New Student & Family Orientation to get you off to a good start.


LSC-Tomball's new student orientation is mandatory for all first time in college students that have applied to LSC-Tomball and plan to attend spring 2013 classes. If they'd like, students can bring their parents to the event, for we will offer special info sessions for both students and parents. Please, no children under 13.
Before registering & attending a session students must....
Complete the online application for admission

Meet with an Advisor/Counselor in Advising & Counseling Center to complete Pre-Advising

Complete placement testing if required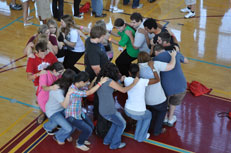 Advising & Counseling Office Hours:

Fall & Spring semester hours
Monday –Thursday 8 am – 7 pm
Friday 8 am – 4:30 pm
Saturday 9 am – 2 pm
How do I sign up?
This program is free! Each student may bring a maximum of 2 guests. Seating is limited so students must pre-register. Check-in begins at 9:00am.
Register for Spring Welcome using our online form.
Sessions help Students:
Get familiar with the campus
Find out about academic expectations
Access the online Student Center in myLoneStar
Learn where to find answers
How to help your student have their "Best Start"
Financial Aid
The difference between high school and college students
Academic Expectations
Learn more about LSC-Tomball resources such as:
Assistive Technology Lab & student with disabilities support services
Financial Aid & Scholarships
Library & Extended Learning Center
Student E-Mail and ID
Student life, a wide variety of Student Organizations, Intramurals & Sport Clubs and Leadership Development
TRiO student support services
Wellness Center