LSC-Tomball New Student Orientation
Welcome to the Pack! 
We are excited you have chosen Lone Star College -Tomball to begin your college career. By choosing to attend New Student Orientation, you are starting off on a path to success. First time in college (FTIC) students are required to attend New Student Orientation, but all students are welcome to participate. It is an opportunity to connect with other new students and learn more about LSC-Tomball, including resources that are available to students. Additionally, Academic Advisors will be available to help students select and enroll in classes for their first semester.
You are considered a first time in college (FTIC) student if:
You have never taken a for-credit college course since graduating from high school
You  enrolled in but  never successfully completed a for-credit college course 
You previously took college credit while enrolled in high school
Step One:  Meet with an FTIC Advisor
No appointment needed, just sign in at the Advising front counter located in the Commons. You will receive information on completing an online application, Bacterial Meningitis state requirements, placement testing, degree options and much, much more.After meeting with your FTIC advisor the opportunity to sign up for Orientation may be found on the checklist in your
myLoneStar
account by clicking
Complete New Student Orientation.
All prior items in your checklist must be completed before you will be able to select an Orientation date, which may include:
Step Two: Attend Orientation 
LSC-Tomball
 New students will receive pertinent information regarding LSC- Tomball resources,  Mylonestar operation, catalog interpretation, take a tour of the campus and experience and introduction to the "Wolf Pack" culture. You will also have the opportunity to speak with an advisor and enroll in classes as part of the Orientation session.
Please be sure you have completed the check list above, bring a photo ID and arrive 30 minutes prior to start time for easy check-in.
Orientation will begin promptly Tuesdays from 10am-1pm and Thursdays from 2 pm-5pm. Please arrange your schedule to attend the entire time listed. To ensure you receive the fullest benefit, late arrivals may be asked to  reschedule.Walk-Ins will be allowed only if the session is not full and the student has completed all of the above requirements.
LSC-Creekside Center
New Student Orientations for students enrolling in classes at LSC-Creekside Center are currently being held at the Tomball campus.
Step Three: Advising and Registration
At the conclusion of New Student Orientation you will be able to enroll in classes. Any of our knowledgeable advisors will be able to assist you will class selection and enrollment.
Step Four: Wolf Pack Welcome!
Attend  Wolf Pack Welcome August 19 or August 20.  Sign up will be available at time of enrollment or by calling LSC-Tomball Outreach and Recruitment at 281-357-3782.
Find Us on Facebook
Join our LSC-Tomball Orientation Facebook group and stay up to date on information important to all first year students. Login to Facebook and search for 'LSC-Tomball Orientation.'
For questions regarding New Student Orientation, please contact the office of Outreach and Recruitment at (281) 357-3782 or mailto:roadi@lonestar.edu.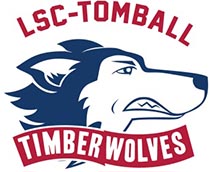 LSC-Tomball
30555 Tomball Parkway Tomball, TX 77375
View LSCS Locations in a larger map.