LSC-Tomball New Student Orientation
Welcome to the Pack!
We are excited you have chosen Lone Star College -Tomball to begin your college career. By choosing to attend New Student Orientation, you are starting off on a path to success. First time in college (FTIC) students are required to attend New Student Orientation, but all students are welcome to participate. It is an opportunity to connect with other new students and learn more about LSC-Tomball, including resources that are available to students. Additionally, Academic Advisors will be available to help students select and enroll in classes for their first semester.
Are you ready to sign up for orientation?
The opportunity to sign up for Orientation may be found on the checklist in your myLoneStar account by clicking Complete New Student Orientation. All prior items in your checklist must be completed before you will be able to select an Orientation date, which may include:
Orientation Dates
NSO will be held each week on Tuesday and Thursday, March through August 2015

Check-in time begins 30 minutes prior to start of the program.  
Please login to myLoneStar to sign-up for Orientation.
November 2015
Thursday, November 12
2 pm
Tuesday, November 17
10 am
Thursday, November 19
2 pm
 
December 2015
Tuesday, December 1 
10 am
Thursday, December 3
2 pm
Tuesday, December 8
10 am
Thursday, December 10
2 pm
Tuesday, December 15
10 am
Thursday, December 17
2 pm
Walk-Ins
Walk-Ins will be allowed only if the session is not full and the student has completed all of the above requirements. 
Find Us on Facebook
Join our LSC-Tomball Orientation Facebook group and stay up to date on information important to all first year students. Login to Facebook and search for 'LSC-Tomball Orientation.'
For questions regarding New Student Orientation, please contact the office of Recruitment and Outreach at (281) 357-3782 or roadi@lonestar.edu.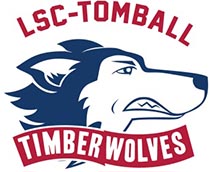 LSC-Tomball
30555 Tomball Parkway Tomball, TX 77375
View LSCS Locations in a larger map.