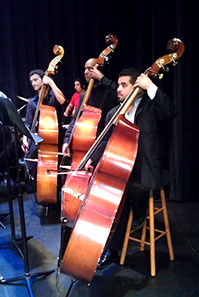 North Star Wind Symphony
The North Star Wind Symphony is a traditional concert band
that rehearses and performs from September through May
each year. The group is comprised of traditional college music
students, as well as community members from Klein, Spring,
Aldine, and elsewhere. The band plays a wide variety of band
literature including, but not limited to, marches, transcriptions,
original compositions, "pops," contemporary, and the like.
Anyone interested in joining the band should contact Dr. Dennis Eichler Dennis.L.Eichler@lonestar.edu 281-618-5644).