Faculty and Staff
Dean of Social Sciences & Humanities (SSH)
Dr. Marie Sesay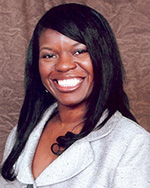 Dr. Marie Sesay is the Dean of Social Sciences & Humanities (SSH) for Lone Star College-Kingwood. For more than a decade, Sesay has been committed to educating adults within the mission and vision of community colleges. Sesay's passion for education has grown through the various positions she has held. Prior to her present position, Sesay taught sociology for various campuses within the Lone Star College System, Houston Community College System, Park University in Austin, Texas and online. In previous careers, Sesay served as compliance officer for workforce programs, Psychotherapist, nursing home administrator, and in management at a rehabilitation facility.
Sesay earned a Bachelor's degree from Stephen F. Austin and a Master's degree in counseling from Prairie View A&M University (PVAMU). She also completed post-graduate work in sociology at PVAMU and earned a doctorate degree from the Community College Leadership Program at The University of Texas at Austin where she received the Jessie H. Jones Endowed Fellowship Scholarship, the Great American Scholarship and the George and Irene Baker Scholarship.
Sesay is the first child of parents from Sierra Leone, West Africa. She is fluent in African dialect of Krio and is committed to her community locally and internationally.
Email: Marie.Sesay@lonestar.edu
Phone: 281.312.1670
Office: ADM 209-D
Department Chair
Stacy A. Walker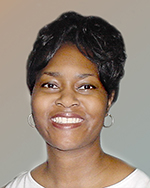 Stacy A. Walker, professor of psychology, joined LSC-Kingwood in 2002. Walker holds a Bachelor of Arts degree in Psychology from Texas Southern University and a Master of Arts degree in Behavioral Sciences from the University of Houston-Clear Lake.
"I knew before graduating high school that I wanted to become a psychologist. I have a myriad of experience in the field, however, teaching in higher education is my greatest passion," Walker explained. "LSC-Kingwood is a good place to work and a wonderful place to be. I have been supported and encouraged to do so many things, from personal to professional development to research programs to grant writing. It really is a good place to be."
Email: Stacy.A.Walker@lonestar.edu
Phone: 281.312.1704
Office: LIB 206-C
Web Site
Adjunct Faculty
Staff