Faculty and Staff
Dean of Social Sciences & Humanities (SSH)
Dr. Marie Sesay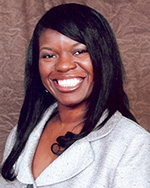 Dr. Marie Sesay is the Dean of Social Sciences & Humanities (SSH) for Lone Star College-Kingwood. For more than a decade, Sesay has been committed to educating adults within the mission and vision of community colleges. Sesay's passion for education has grown through the various positions she has held. Prior to her present position, Sesay taught sociology for various campuses within the Lone Star College System, Houston Community College System, Park University in Austin, Texas and online. In previous careers, Sesay served as compliance officer for workforce programs, Psychotherapist, nursing home administrator, and in management at a rehabilitation facility.
Sesay earned a Bachelor's degree from Stephen F. Austin and a Master's degree in counseling from Prairie View A&M University (PVAMU). She also completed post-graduate work in sociology at PVAMU and earned a doctorate degree from the Community College Leadership Program at The University of Texas at Austin where she received the Jessie H. Jones Endowed Fellowship Scholarship, the Great American Scholarship and the George and Irene Baker Scholarship.
Sesay is the first child of parents from Sierra Leone, West Africa. She is fluent in African dialect of Krio and is committed to her community locally and internationally.
Email: Marie.Sesay@lonestar.edu
Phone: 281.312.1670
Office: ADM 209-D
Department Chair
John J. Theis, Ph.D.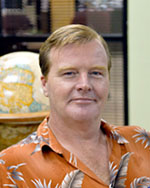 John J. Theis, Ph.D., a political science professor, joined LSC-Kingwood in 2007. Theis received a Bachelor of Administration degree from the University of Tulsa. He also earned a Master of Arts degree from Oklahoma State University. He earned a Ph.D. from the University of Arizona.
In 1997, Theis published an article entitled, "The Institutionalization of the American Presidency: 1924-1992", which he co-authored with Lyn Ragsdale.
Theis has presented numerous papers which include: "Split Ticket and Divided Government" to the American Political Science Association in 1994; "The Institutionalization of the American Presidency" to the Midwest Political Science Association; and "Split Ticket Voting in American Elections: A Pooled-Time Series Analysis" to the Southwestern Social Science Association, which he co-authored.
Theis has also delivered a variety of presentations. In August 2012, he was the keynote speaker at the Community College of Allegheny County in-service. Theis also served as moderator during a discussion of "Engaging the Community: Student Perspectives" before the American Democracy Annual meeting. He also presented, "Rabble Rousers: Engaging Students from the Classroom to the Campus" with LSC-Kingwood history professor Steve Davis and Dr. Rebecca Riley, vice-president of academic instruction.
Theis' professional awards include: LSC-Kingwood Innovator of the Year, Man of the Year by the United Methodist Men, Missouri West Conference, and the Governor's Award for Excellence in Teaching.
Email: John.J.Theis@lonestar.edu
Phone: 281.312.1741
Office: PAC 113-C
Web Site
Adjunct Faculty
Staff