About


Undergraduate research is a developmental process in which students learn to participate in inquiry, methodology, and discovery brought about through the interaction of undergraduate scholars with faculty, both within the classroom and beyond at increasingly advanced levels.
Impact of Undergraduate Research
The Council on Undergraduate Research identifies the following benefits to students participating in undergraduate research:
Enhances student learning through mentoring relationships with faculty
Increases retention
Increases enrollment in upper division and graduate-level education and provides effective career preparation
Develops critical thinking, creativity, problem solving and intellectual independence
Develops an understanding of research methodology
Promotes an innovation-oriented culture
Undergraduate Research in the Classroom
Early exposure to undergraduate research can take the form of offering students a choice of projects with some guidance about methods that could be used to approach the problem, or reframing a writing assignment from a general description of an issue to asking a question that will require interpretation and evaluation of data or sources. Students who continue to do research will advance along the developmental pathway, eventually proposing and taking responsibility for their own projects.
In the community college setting, this final developmental stage might be atypical, but there are many intermediate stages that will be significant learning experiences for first and second-year college students. Many successful undergraduate research programs use a limited set of resources or questions to help students focus on answerable questions. For example, here at Montgomery College in the biology/biotechnology departments, students have participated in projects that fall under the umbrella of sustainability. Students are attracted to this idea and are drawn to think deeper when presented with possible projects. We have equipment and systems in place for students to work on the production of biodiesel, on microbial fuel cells, using algae for many different applications, aquaponics, bioremediation with algae and bacteria, and bioinformatics. By limiting the types of research, we see students who work on related projects build informal teams, share information, and learn to collaborate, share resources, become reliable team members, and gain other vital interpersonal skills.
Undergraduate research need not be limited to the sciences. Christopher Corley encourages history professors to "consider their seminar rooms, libraries, and even archives their "science labs" in which students "work together and with the faculty member to investigate a significant issue."1 While this task may seem daunting to many students, faculty members are able to break down a very large research project into smaller tasks that can be completed by a student or group of students over the course of a semester. Each semester, a new group of students takes on a new set of tasks related to the larger research question.
1 Corley, C.R. (2013). From mentoring to collaborating: Fostering undergraduate research in history. The History Teacher, 46(3).
Undergraduate Research Institute Task Force Report
URI Working Group
The Undergraduate Research Institute (URI) Working Group is responsible for guiding the development of the URI Committee. The URI Committee will be charged with facilitating communication between faculty actively participating in or interested in developing undergraduate research activities through workshops and events. This group will also provide modest financial support for new undergraduate research projects and student travel to regional conferences to present their work.
The URI Committee mission is fivefold:
Support students and faculty involved in undergraduate research activities a LSC-Montgomery
Facilitate collaboration and communication across the disciplines
Coordinate the expansion and sustainable development of undergraduate research
Promote undergraduate research activities and a culture of inquiry
Publicize the achievements of students and faculty involved in undergraduate research both internally and externally
The URI Working Group is open to all interested faculty. Please contact sarahpwilhelm@lonestar.edu for more information about joining.
Current Members
| | |
| --- | --- |
| Name | Title |
| Julie Harless, Ph.D. | Professor of Biology |
| James Lee, Ph.D. | Professor of Humanities |
| Sarah Palacios-Wilhelm, MLIS, M.Ed. | Director, Library |
| Danny Kainer, Ph.D. | Professor of Biotechnology |
| Molly McBride Lasco, Ph.D. | Professor of English |
| David Kennedy, M.A. | Director, The Honors College |
| William A. Morgan, Ph.D. | Associate Professor of History |
Resources
Join the URI Committee
The URI Committee is open to all faculty. Please join us! Email MC-URI@lonestar.edu for more information.
Featured Researcher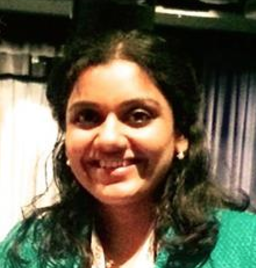 Vasupradha Vasudevan
Fall 2016 Student Mini-grant Recipient
Researching: Chlamydomonas Reinhardtii Used as a Model Organism for the Expression of a Prokaryotic Housekeeping Gene