Faculty and Staff
Dean
Cassandra Rincones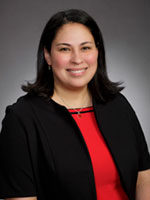 Dr. Cassandra Rincones, dean of the Social Sciences and Humanities Division, joined LSC-Kingwood in 2013 as an associate professor of history. Rincones earned a Bachelor of Arts degree in History from Texas A&M University in Kingsville. She holds a Master of Arts degree in U.S. History from the same institution. Rincones earned a Ph.D. from Texas A&M University in May of 2015, specializing in U.S./Southwest Comparative Border studies.
Rincones has been awarded several fellowships and grants, including the Lone Star College Chancellor's Dissertation Research Grant, the Race and Ethnic Studies Institute Fellow from Texas A&M University, and the Catarino and Evangelina Hernández Research Fellowship in Latino History from the Texas State Historical Association.
Rincones has more than 15 years of experience, having taught at South Texas College, Weslaco and Alice independent school districts. She has also presented numerous papers including, "Bridging Cultures in the Community College: LSC-Kingwood NACCS Tejas Foco, and at LSC-North Harris in 2015; and "Tejana Rights: Solidifying Legal Codes in Early Texas" at the Texas State Historical Association meeting in March. Rincones is a member of the Texas State Historical Association.
"I enjoy working with our stellar faculty! Together I feel we make a real difference in our students' lives!"," Rincones stated.
Publications
"Tejana Land Grants: Gender and the Expansion of Empire," Southern Historian, (Spring 2015), Vol. 36.
"The Introduction of Women into Hidalgo County Politics," Journal of South Texas, (Spring 2009).
Email: Cassandra.Rincones@lonestar.edu
Phone: 281.312.1670
Office: APA 109A
Faculty
Christine Mullins
Email: Christine.C.Mullins@lonestar.edu
Phone: 281.312.1681
Office: CLA 100H
Alma Martinez
Email: Alma.A.Martinez@lonestar.edu
Phone: 281.312.1680
Office: CLA 100G
Counselor
Judith Watson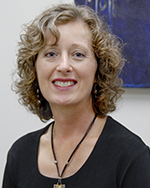 Email: Judith.Watson@lonestar.edu
Phone: 281.312-1545
Office: LIB 214B
Web Site