Lone Star College - Kingwood School of Cosmetology
2017 Cosmetology and Facial Information Sessions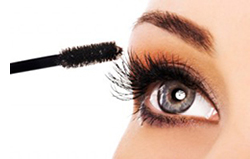 All information session will take place in CLA 102 at 2:30pm.
Information Sessions
April 3, 2:00 in CLA 201
May 1, 2:00 in CLA 201
Current Classes
Registration for the next Cosmetology and Facial classes begins in April 2017.
Operator Certificate - August 2016 - August 2017, M-F, 7:30am - 4pm
Facial Specialist Certificate Program I - August 2016 - March 2017, M-F, 7:30am - 4pm
The Lone Star College-Kingwood Cosmetology program is approved by the Texas Department of Licensing and Regulation. Students may pursue a Cosmetologist or Facial Specialist Certificate or an Associate of Applied Science degree in Cosmetology. Upon successful completion of the program requirements, graduates are eligible to take the Texas state licensing exam.
Occupations in the Cosmetology Field Include
Hair Stylist
Salon owner
Product Educational Representative
Platform Artist
Esthetician
Make up artist