Flight Training Based Courses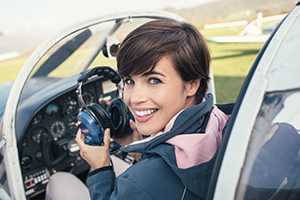 Lone Star College-Conroe Center will offer a short-term English for Speakers of Other Languages (ESOL) Program for Aviation to increase English proficiency for international students enrolled in Federal Aviation Administration (FAA) commercial pilot programs. For the duration of this short-term program, students will work towards completion of 300 hours of flight time with Certified Flight Instructors employed by the Chennault Flying Tigers Academy (CFTA), a TSA/FAA registered flight school located next to the LSC-Conroe Center. Program start date is to be determined.
Contact
For more information, contact Mary Mendoza at Mary.A.Mendoza@lonestar.edu or 936.521.4541.