LSC-Conroe Center
Close to Home
Lone Star College - Conroe Center brings affordable, easily accessible higher education to north Montgomery County. The Conroe Center is a comprehensive educational campus that provides a mix of academic transfer courses as well as corporate and workforce training programs. Whether it's a jump start toward a four-year degree or to gain the skills necessary to land a job in a meaningful career, LSC-Conroe Center is here for the community—a resource for your future.
Take the first step to secure a bright future in fields such as welding, automotive technology, machining, and more. Whether you are looking for a little illumination or want to blaze a new career path, we're ready to help.
Expanding Workforce Programs
Looking for a career that's hands-on? Get started today in machining, welding or automotive technology at LSC-Conroe Center. Offering you the best preparation for success, we can help ignite your passion with top-notch instruction. Get started NOW and enroll or call 936.521.4500.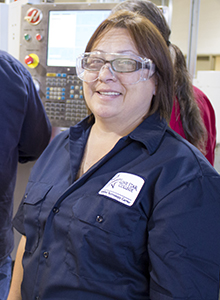 Machining Technology
The machining technology workforce skills award prepares graduates for careers in the operation and programming of computer numeric control (CNC) drills, grinders, mills and lathes used extensively in the manufacturing and repair industries.
More »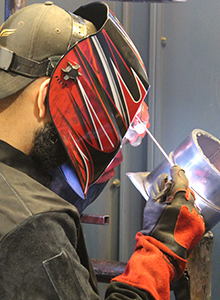 Welding Technology
Welders are needed in a variety of fields. Lone Star College-Conroe Center is fortunate to have campuses near several major companies in our region.
More »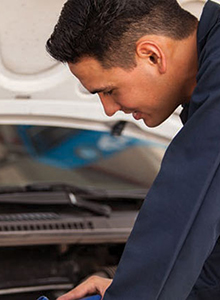 Automotive Technology
Students will study the mechanical, electrical/electronic and environmental systems of the contemporary automobile and light truck. Graduates will be well prepared for entry-level employment as a career technician within dealership service departments or other major retail or service firms.
More »
LSC-Conroe Center also offers several career programs that lead to in-demand careers.
Help Along the Way
LSC-Conroe Center provides on-site tutoring, testing, library services, book store, corporate training, community meeting facilities and more – both for students and the community.
Interested in Friday-only classes?
Students may enroll for an entire semester of classes that meet only on Fridays. Breaks are built into the schedule and all classes are offered at LSC-Conroe Center. Call today for more information, 936.521.4500.
Search for Classes

Getting Started
Get started by visiting our admissions page. Find the LSC-Conroe Center course offerings in the class search.
New student orientation is a requirement for all first time in college students. For more information and to register please visit New Student Orientation.

For more information on new student orientation, contact us:
Phone: 936.521.4500
or Email.
LSC-Conroe Center
777 Conroe Park North Drive
Conroe, TX 77303
View
LSCS Locations
in a larger map.