Biotechnology Jobs
Within a biotechnology company there are many types of jobs. Most companies begin small, with a focus on research and development. At this stage the company primarily hires research scientists and a few laboratory assistants. However, after the company is in the production stage, the need for technicians far exceeds that of Ph.D. scientists. In a well-established biotechnology company more than half the employees are technicians. As the company grows, it will become more diversified with many divisions that carry out different functions. Listed below are typical divisions and some positions you may find within these divisions.
Research and Development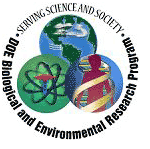 Research scientists are the mainstay of this section. Other positions include:
* Laboratory Assistant
* Research Associate
* Research Assistant
* Postdoctoral Fellow
* Media Prep Technician
* Greenhouse Assistant
* Plant Breeder
* Clinical Research Administrator
* Clinical Coordinator
* Clinical Programmer
* Biostatistician
* Clinical Data Specialist
* Drug Experience Coordinator
* Clinical Research Associate
* Animal Handler
* Animal Technician
* Technical Writer
Quality Control
Controlling the variables in research and production ensures that the product is reproducible and of consistent quality. This is very important when products may be on a molecular scale. Job titles of individuals who work in this capacity may include:
* Quality Control Analyst
* Quality Control Engineer
* Environmental Health and Safety Specialist
* Quality Assurance Auditor
* Validation Engineer
* Validation Technician
Manufacturing and Production
This is the division that actually makes the products and delivers the services that the company sells.
* Product Development Engineer
* Production Planner Scheduler
* Manufacturing Technician
* Packaging Operator
* Manufacturing Research Associate
* Instrument Calibration Technician
* Biochemical Development Engineer
* Process Development Associate
* Assay Analyst
* Manufacturing Engineer
Regulatory Affairs
Federal and state agencies regulate various activities of companies. This is especially true of agricultural and pharmaceutical biotech companies. In some companies, regulatory affairs consists of teams of specialists, often with a scientific background. Positions can include:
* Regulatory Affairs Specialist
* Documentation Coordinator
* Documentation Specialist
Information Systems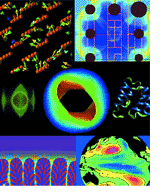 The future leaders in science will be those with the ability to use biological databases. Individual researchers are being replaced by large multidisciplinary teams with online data sets. This systems biology approach will no doubt revolutionize the biotech industry and computer skills will become a necessity skill for all laboratory workers, including those below.
* Library Assistant
* Scientific Programmer Analyst
* Marketing and Sales
* Market Research Analyst
* Systems Analyst
* Sales Representative
* Customer Service Representative
* Technical Services Representive

Administration/Management
Often the research scientist will be the manager of a division of a biotech company or the company itself. However, like any business, some positions require executives and administrators who are trained or experienced business administrators. Some examples are:
* Technical Recruiter
* Human Resources Representative
* Buyer
* Patent Administrator
* Patent Agent
Support Staff
As in all businesses, support staff is necessary. This includes:
* Sales and Marketing
* Secretaries
* Clerks
* Accountants