LSC-Tomball Clubs
Lone Star College-Tomball provides students with many opportunities for becoming involved in the college community beyond their classroom activities. Various student organizations allow creative and energetic outlets for student's academic, career, cultural, and recreational interests and needs.
Shannon Marino - Program Manager
Phone: 281-357-3642
Office: C-223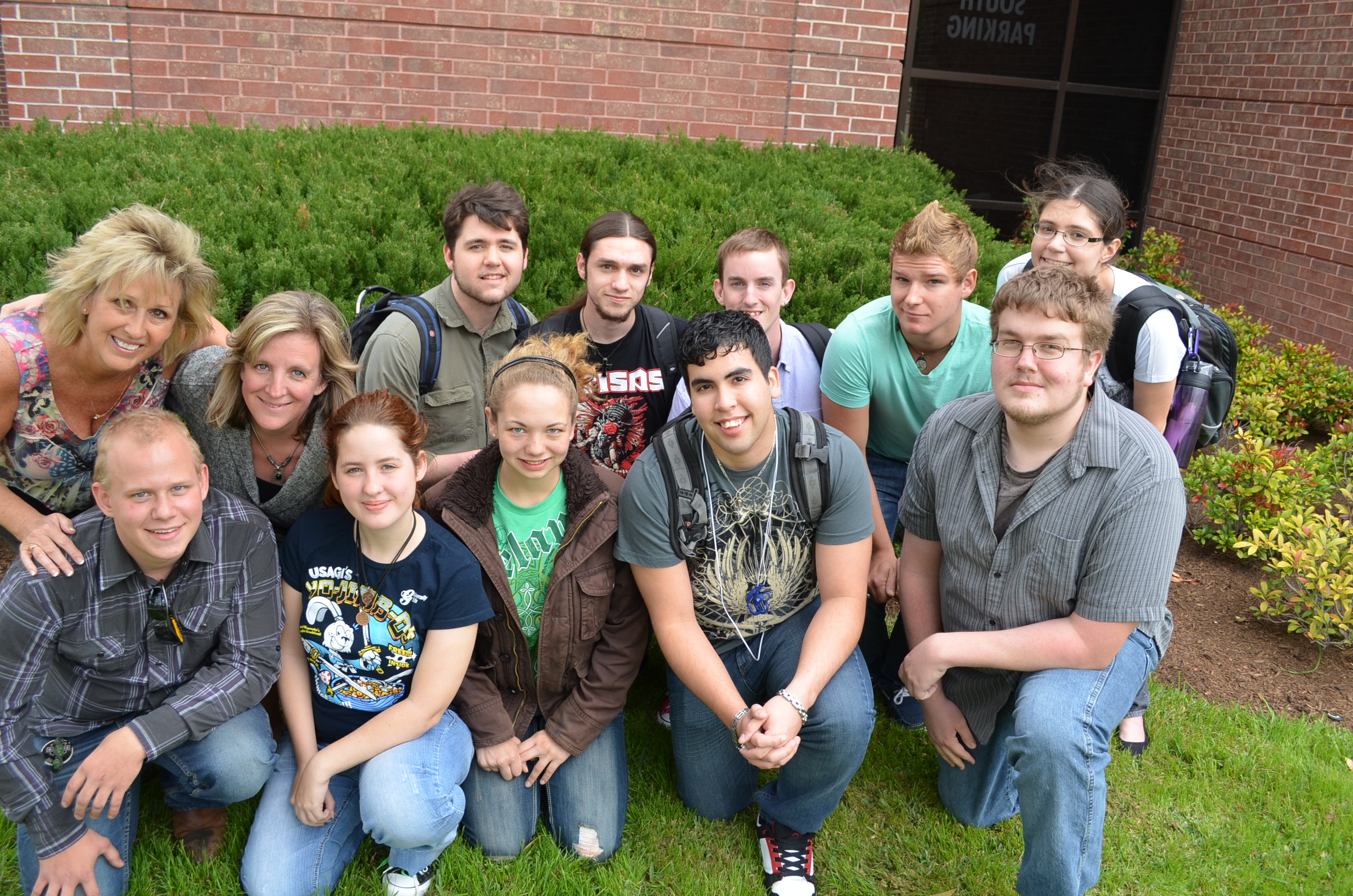 The purpose of this organization is to further the study of the German language and culture at LSC-Tomball through scholarly and educational events on campus and in our extended community.

Advisor:  Brenda Bauske

Officers:
President: Shawn Runion
Vice President: Cynthia Lopez
Secretary: Manuel Campos
Treasurer: Michael Gonzalez
SGA Rep.: Sydney Mireles
Find us on


Intrigued by all things German?  Immerse yourself and find out more by reading the Deutsch Klub constitution.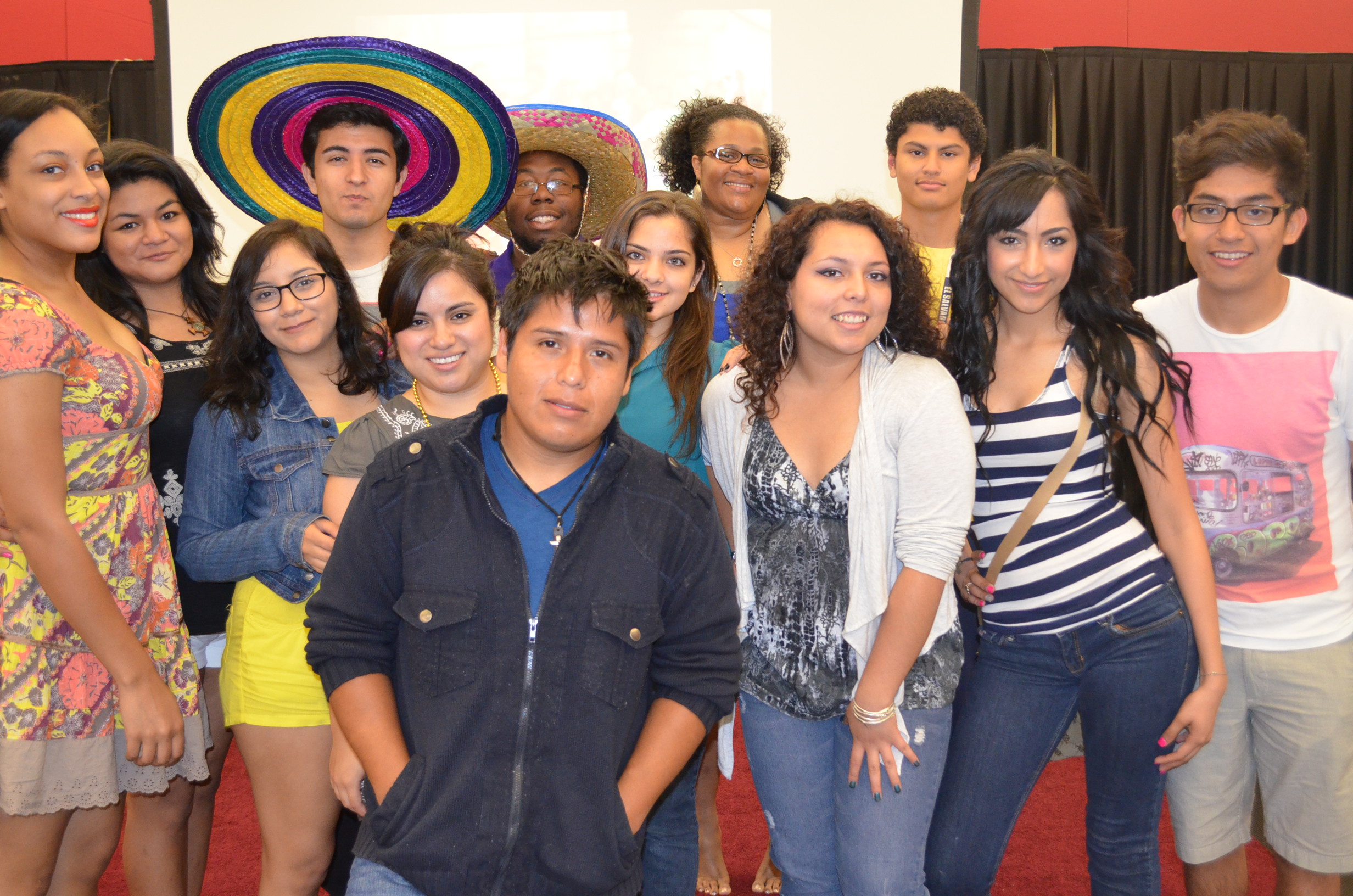 The purpose of this organization is to create a common bond no matter what culture, ethnicity, gender, race, religion, and/ or sexuality. We will strengthen one another by coming together and offering support, guidance, and long lasting friendship.

Officers
President: Jeffrey Rodriguez
Vice President: Ashley Walker
Secretary: Aime Marquez
Treasurer: Amber Foster
SGA Rep.: Jeffrey Rodriguez
Advisor:
Irene Briggs
Phone: 281-357-3795
Office: W-127

Want to learn more about our diverse organization here at LSC-Tomball? Check out their member constitution to find out more!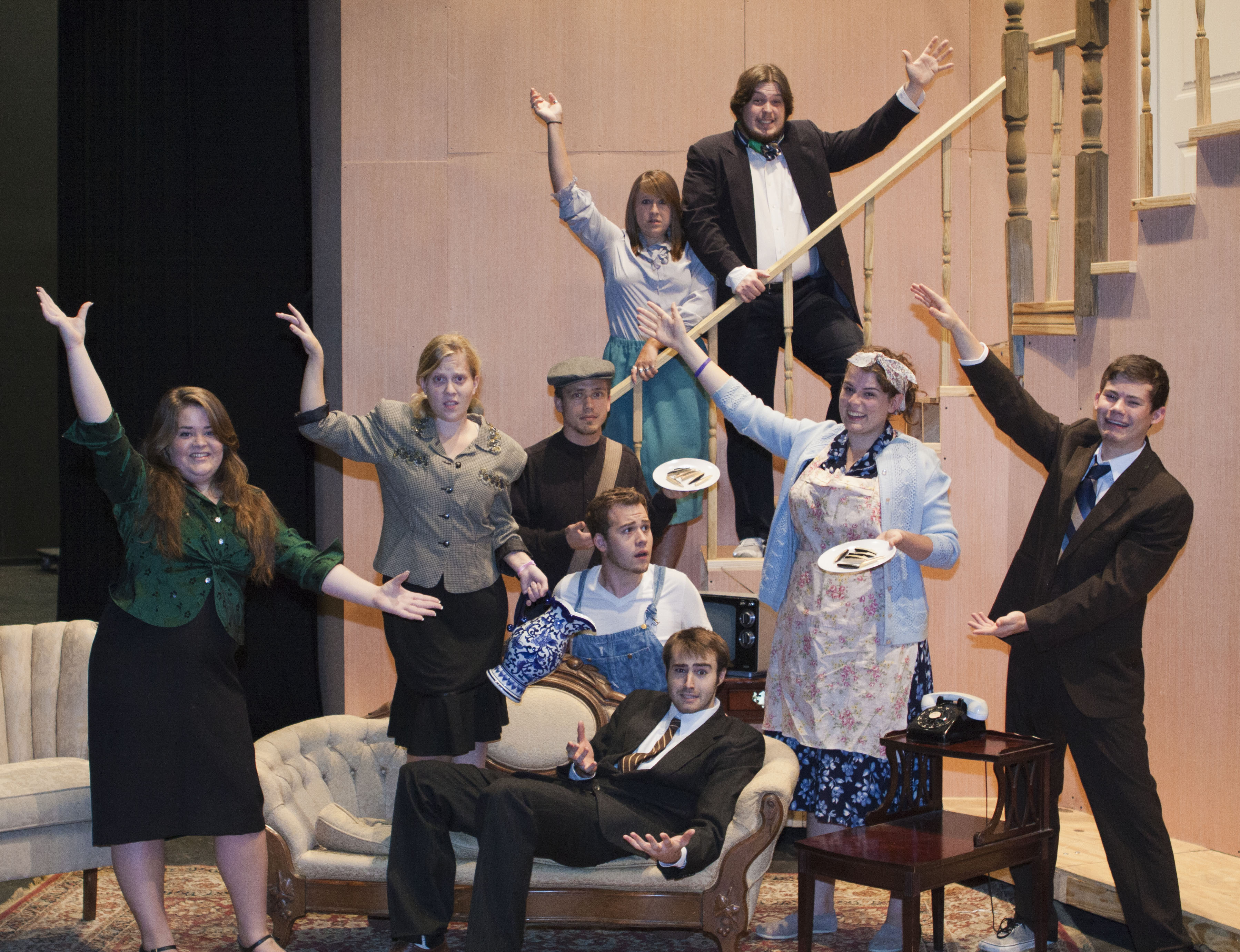 The purpose of LSC-Tomball's Drama Club is to promote interest in the theatre with the community. To introduce members to quality theatre through regular chapter meetings, rehearsals, and performances that deal directly with the LSC-Tomball theatre productions, to share information and experience about theatre and to promote service projects in whihch students will be involved in the community through the theatrical production.  

Advisor:
Sherri White  
Phone: 281-357-3654
Office: E-175 C
Inside Black Box Theater

Officers:
President: Kelsey Finstad
Vice President: Krysta Keith
Secretary: Shawn Runion
Treasurer: Rachel Lagen
SGA Rep.: Kelsey Finstad
Find us on



Do you wish to find out more about the fantastic world of theatre?  Read over the Drama Club constitution to see if you fit the part.
ECO Club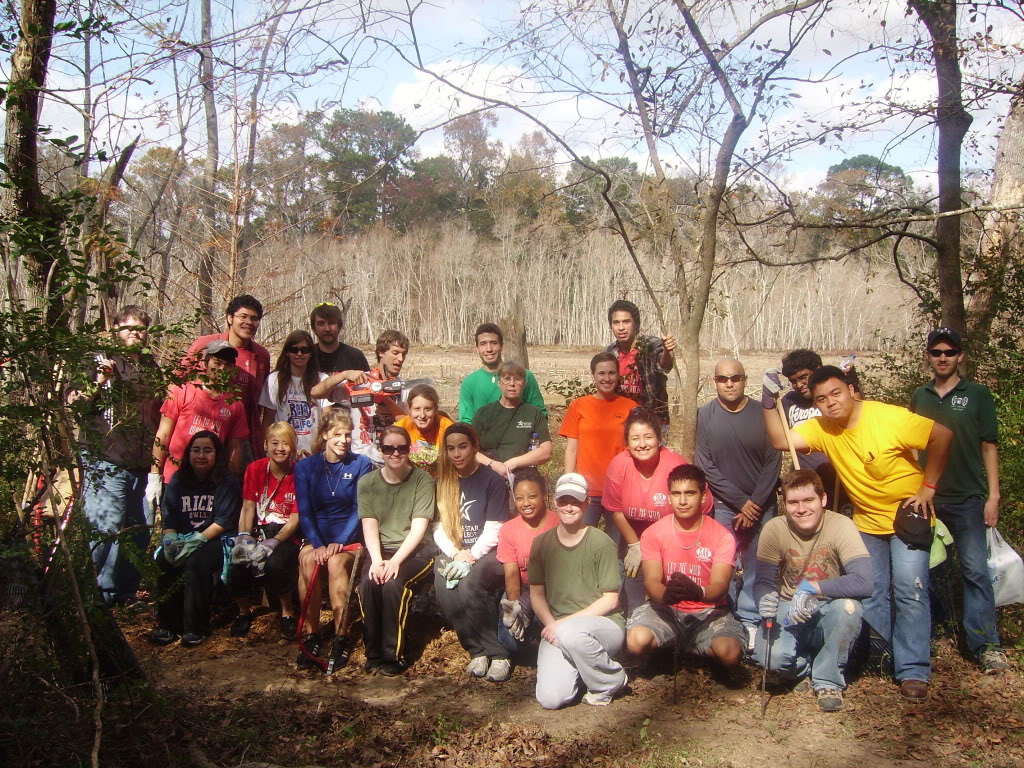 The ECO Club promotes student awareness of the environment as well as promoting a more friendly way of living.

Advisor(s):
Brandon Lowery
Phone: 281-357-3743
Office: W-204 F
Officers:
President: Lauren Jeter
Vice President: Brittany Weber
Secretary: Meghann Luc
Treasurer: Chris Crutch
SGA Rep.: Jimmy Boutte

Are you a lean, green, environmentalist machine?  See if the ECO Club can help you make a difference in the natural world by reading their constitution.
Find us on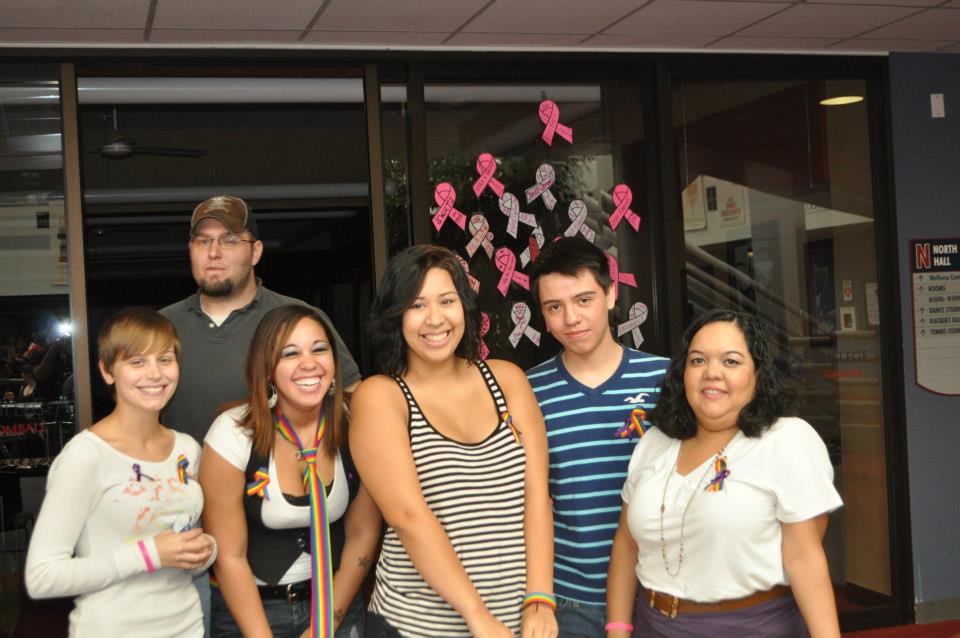 The purpose of the gay straight alliance is to promote a safe environment for students of all orientations, to advance knowledge and communication, build bridges, and to foster tolerance and acceptance for all. 
Advisor:
Janie Filoteo 
Phone: 281-357-3683
Office: S204D
Officers:
President: Steve Tejeda
Vice President: Sierra Harbour
Secretary- (Open)
Treasurer- (Open)

Do you promote peace between people of different sexual orientations?  If you're looking to be a part of the Gay Straight Alliance, be sure to read their constitution.
Find us on

Inkling-Creative Arts Club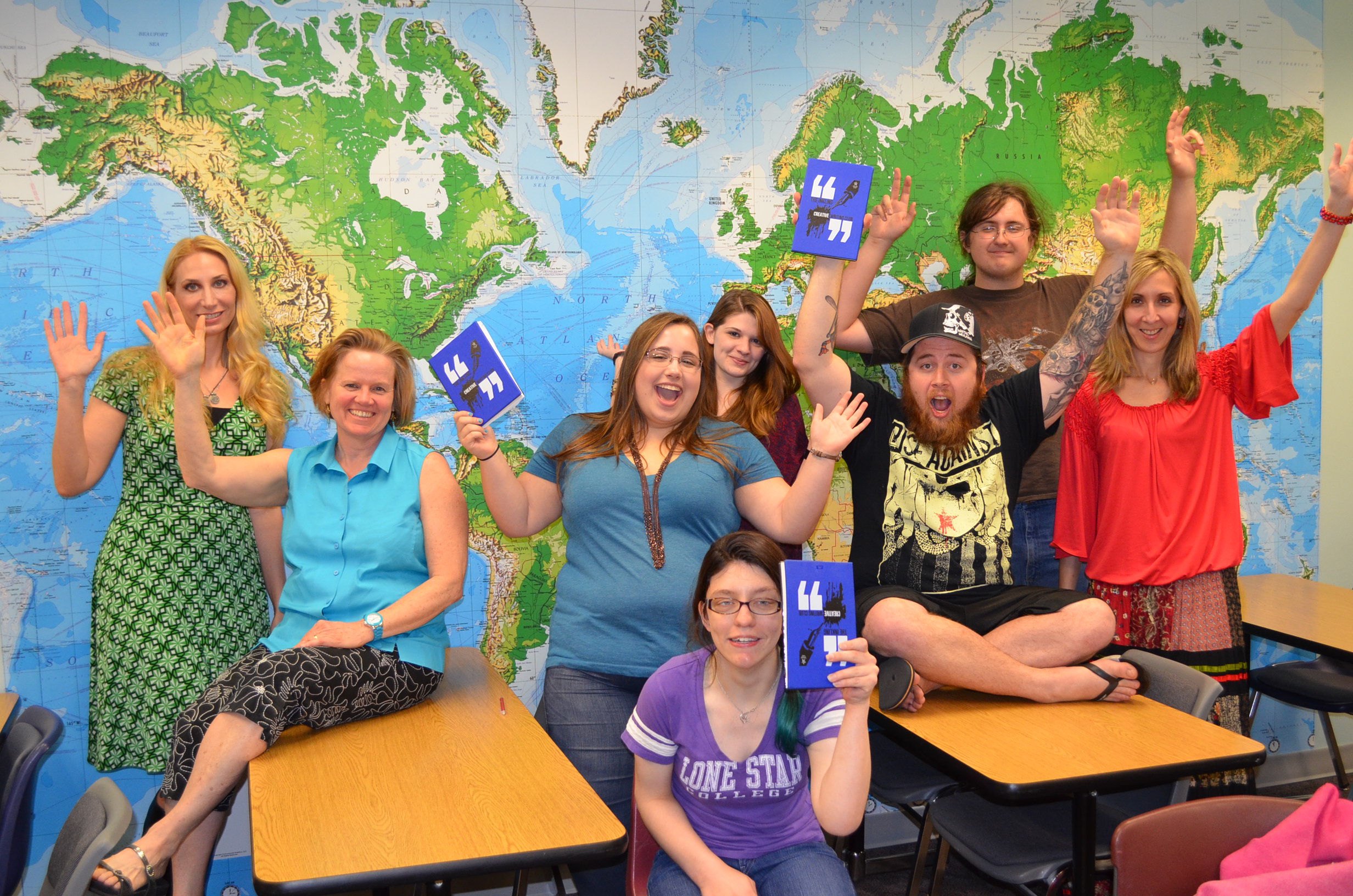 The Inkling is the Creative Arts magazine of Lone Star College-Tomball, and is published every spring in April. The magazine contains short stories, poems, and art pieces from students. These entries are chosen by a board made up of staff members who review each entry submitted each year.

Advisor(s): 
Melissa Studdard
Phone: 281-357-6989
Office: E-210C
Mary Carmen
Catherine Olson
Amy Hirsch
Officers:
President: Clark Shaw
Vice President: Elizabeth Bailey
Secretary: Bekah Gann
Treasurer: Shanna Dudley
SGA Rep.: Clark Shaw
Find us on

 or email us at Inkling@lonestar.edu
Are you interested in learning more about the Inkling Creative Arts Club? Check out their club constitution to see if this organization fits you!
Isaac Newton
The purpose of the Isaac Newton Club is to promote the exchange of physics and mathematical ideas, improve student understanding of the mathematics and physics profession, enhance student appreciation of the role of mathematics in physics, and help LSC-Tomball math and physics students achieve their goals in their studies and inform students that math and physics are actually fun and exciting.
Advisor:
Mark Hammerbacher
Phone: 281-357-3679
N-109G
Officers:
President: Amber Foster
Vice President: Johnny Hernandez
Secretary: Katherine Kerr
Treasure: Alex Dodd
SGA Rep.: Joel Negcycn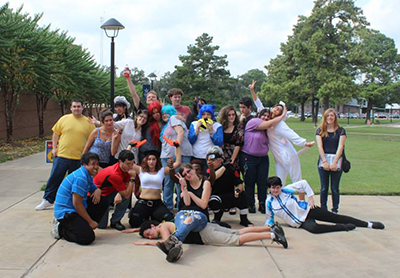 The purpose of this organization is to promote the knowledge and appreciation of Japanese culture through interesting, educational and fun events and activities on- and off-campus. We also watch anime!
Advisor:
Danielle Thornton
Phone: 281-401-1820
Office: C223
Officers:
President: Carolina Guevara
Vice President: Edward W. Evans
Secretary: Linda Tran
Treasurer: Cj Nazer
Historian: Brenna Rasco
SGA Rep: Casey Ehrlund
Find us on

Email us at: tomball.jcac@gmail.com.
Men's Soccer Club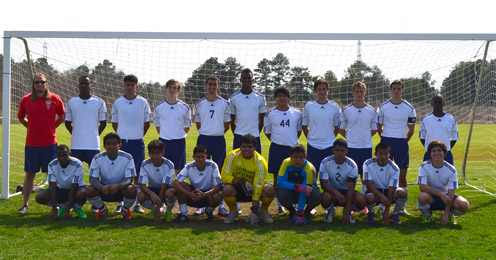 LSC-Tomball Men's Soccer Club strongly helps provide team unity and promote the skills of soccer.

Advisor:
Tim Grove

Officers:
President- Darwin Lopez
Vice President- Cristosal Pinan
Secretary- Vick Martinez
Treasurer- Mark Kingen
SGA Rep.- Oliver Killan
Additional Officer- Rodrigo Munuz
Music Club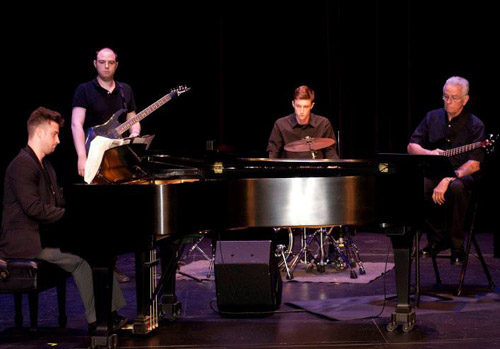 Music Club is dedicated to those with a passion for music. The club studies all aspects of music, and presents musical performances around campus throughout the year.
 
Advisor:
Dr. Lisa Morales

Phone: 281.401.1845
Officers:
President- Tom Savage
Vice Presudent- Ryan Reid
Secretary- (Open)
Treasurer- Nathan Lockhart
SGA Rep.- Lukas Saylor
Check us out on


Check out the Music Club's constitution and see if it is the club for you.
Phi Theta Kappa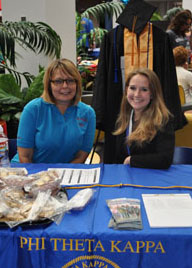 Phi Theta Kappa is an honors organization for two year colleges. Membership is by invitation only and a 3.5 GPA has to be maintained.  PTK meets every Monday at 6:00 p.m., and alternates between holding meetings in the Commons at the Tomball Campus and Luby's at the University Park campus.

Advisor:
Dr. Rebecca Tate
Phone: 281.351.3340
Office: S 257C
Want to be a member of this honor society?  Read the constitution for Phi Theta Kappa and find out more.
P.I.L.L.S. (Pharmacy Informational Learning and Leadership Society)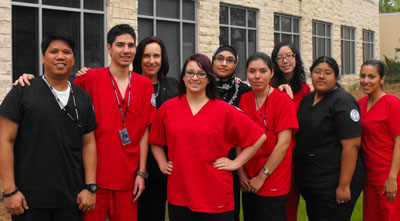 The purpose of this organization is to enhance the knowledge, skills, behavior, and performance in the pharmacy profession. To learn exemplory pharmacy care through quality education, dedication, leadership, and community participation.
Advisor:
Diana Broome
Phone: 281-826-5397
Office: HSB 111A
Officers:
President- Raynee Mendez Jr.
Vice President- Adrian Carpenter
Secretary- Adrienne Johnson
Treasurer- Debbie Dillard
SGA Rep.- Nancy Ruvalcaba
Historian- Mattie Webster
Are you interested in learning more about an exciting experience and career in pharmaceutical tecnhology? Check out their club constitution to see if this organization fits you!
Psychology Club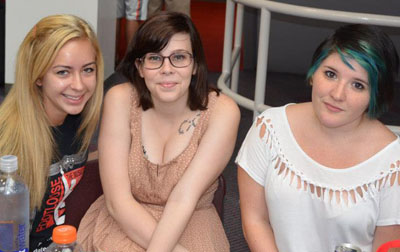 The purpose of this organization is to educate and inform the student body on the field of Psychology and to assist them in developing a career plan in the field.

Advisor:
David Beaulieu
Phone: 281-357-3684
Office: S-153Q

Officers:
President- Kristina Havens
Vice President- Ashley Hall
Secretary- Lauren Galley
Do you like psychology and all the mind sets at hand? Check out their club member constitution to find out of the Psychology Club is right for you!
ROTARACT Club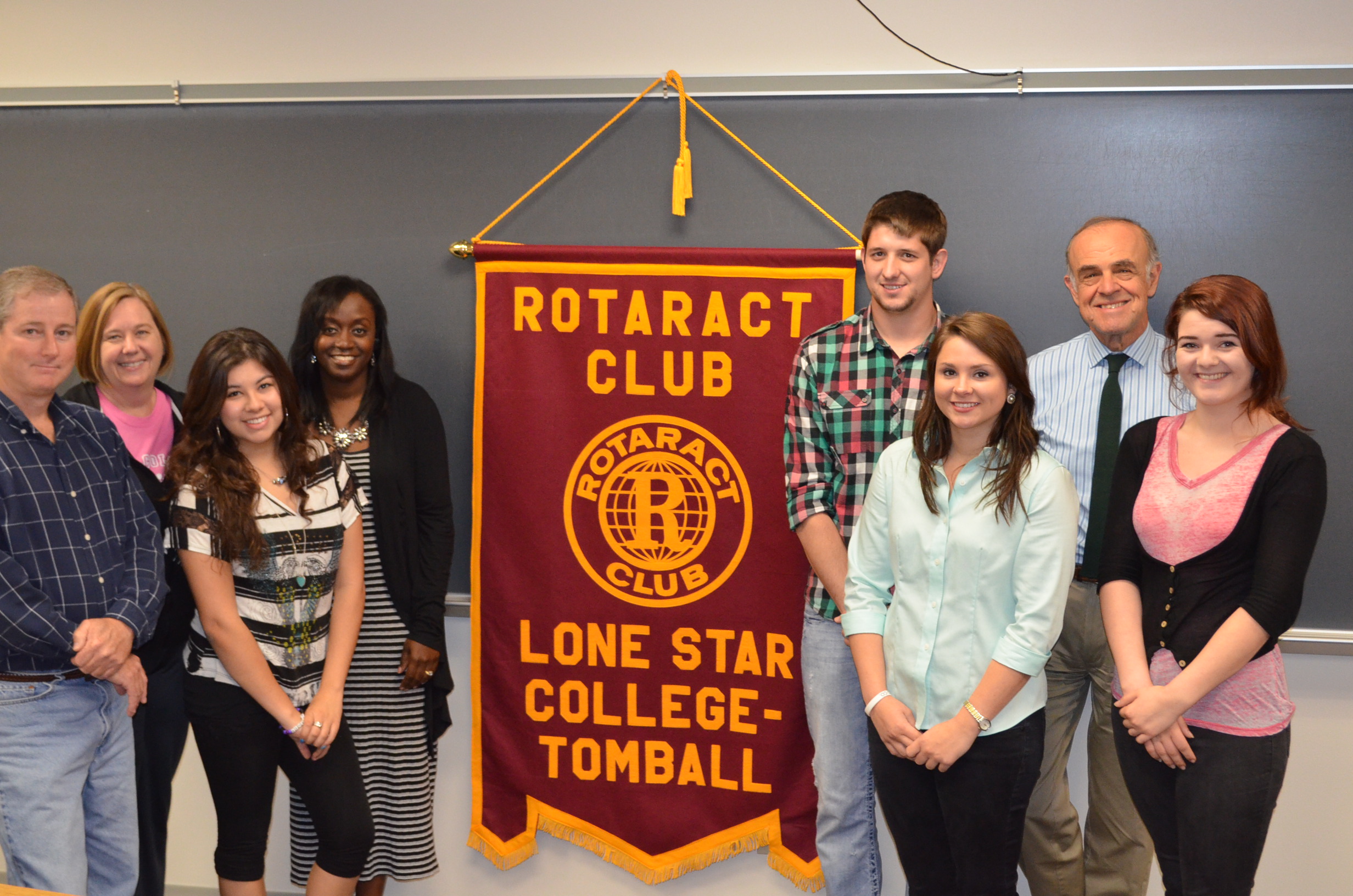 The purpose of ROTARACT Club is to offer LSC-Tomball students academic benefits through "Service Learning" credit program, social involvement in community projects, and good ol' fashioned fun at festivities and celebrations!
Advisor:
Davia L. Renato
Phone: 281-357-3699
Office: E-210C
Officers:
President- Ana Feria
Secretary- Shalynne Foster
Treasurer- Brandon Wait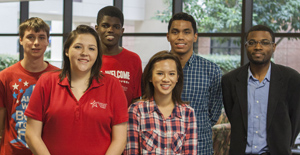 The Student Government Association is a fun, energetic group of students representing the Lone Star College-Tomball student body. Joining the Student government Association is a fantastic way for you to get involved at LSC-Tomball and gain experience that will be beneficial to you throughout your education and beyond.
Advisors:
Patrick Gilbert
Phone: 281.401-1857

Shannon Marino
Phone: 281-357-3642
Office: C-223A

Officers:
President: Mark Kinyanjui
Vice President: Rachel Bradshaw
Secretary: Gregory Rayne
Treasurer: Ann Nguyen
Senators: Jimmy Boutte, Patrick Caldwell, Christopher Crutch
S.T.A.R.S.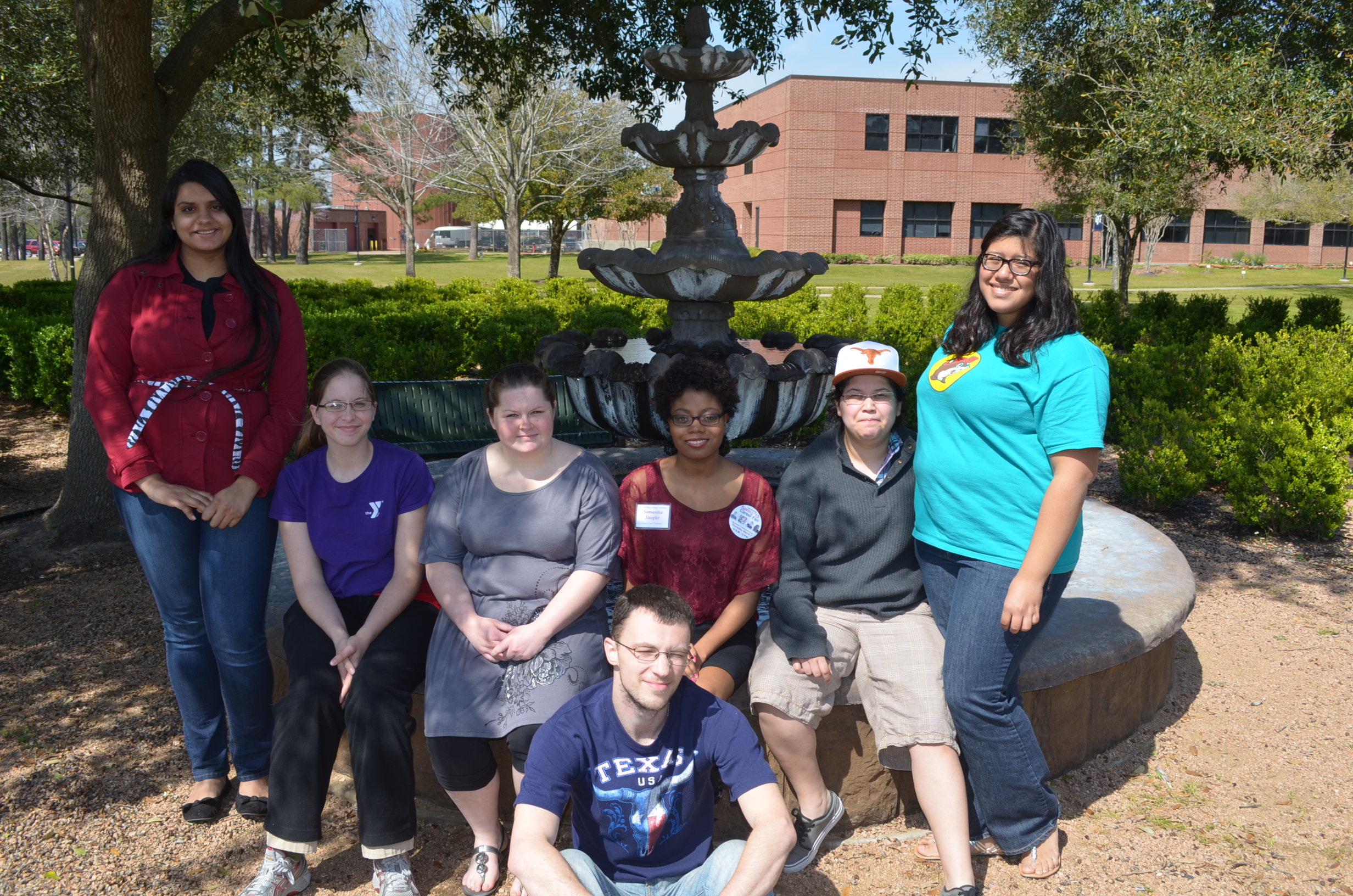 "Never doubt that a small group of thoughtful, committed citizens can change the world; indeed, it's the only thing that ever does" - Magaret Mead
The STARS organization was designed to encourage students to learn and share experiences on a variety of topics.  Through globally minded, non-violent civic action, students become aware of issues related to activism, freedom, human rights, peace, and social justice within our community and throughout the world.
Please review the STARS constitution.

Find us on



BLOGSPOT:  http://littlesilverstars.blogspot.com
PINTEREST:   Lsc-Tomball Stars/Pinterest
TWITTER: @LSCTSTARS
YAHOO EMAIL:  tomballstars@yahoo.com

Advisor:
Sharon Alewine
Phone: 281-357-3643
Office: S114

Officers:
Club Council Committee- Co-Chair: Blair Calabro & Katie Pickering
Historian/ Marketing/ Publicity Commitee- Co-Chairs: Natalie Garcia & Diana Hernandez-Summerlain
Educational/ Cultural Events Committee- Co-Chairs: Lance Holmon, Patty Jara, & Katie Pickering
Community Service Committee- Chair: Lisa Torres
Financial Planner- Karan Kaur
Student Nurses Association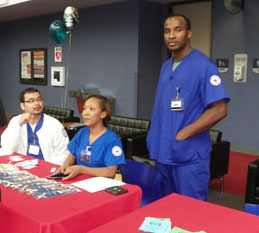 SNA is a club made up of students in the nursing program. Their club educates the rest of the student body the different aspects of what it takes to be a nurse. Nursing is the fast track to the medical field and the rest of your life. Nurses make a difference.
Advisors:

John Vancamp
Office: S-257
Learn more about this student organization by reading their
constitution
.
Officers:
President- Alyson Monson
Vice President- (Open)
Secretary- Mary Stevens
Treasurer- (Open)
SGA Rep.- (Open)
Additional Officer- Vickie Carlyle
Student Occupational Therapy Association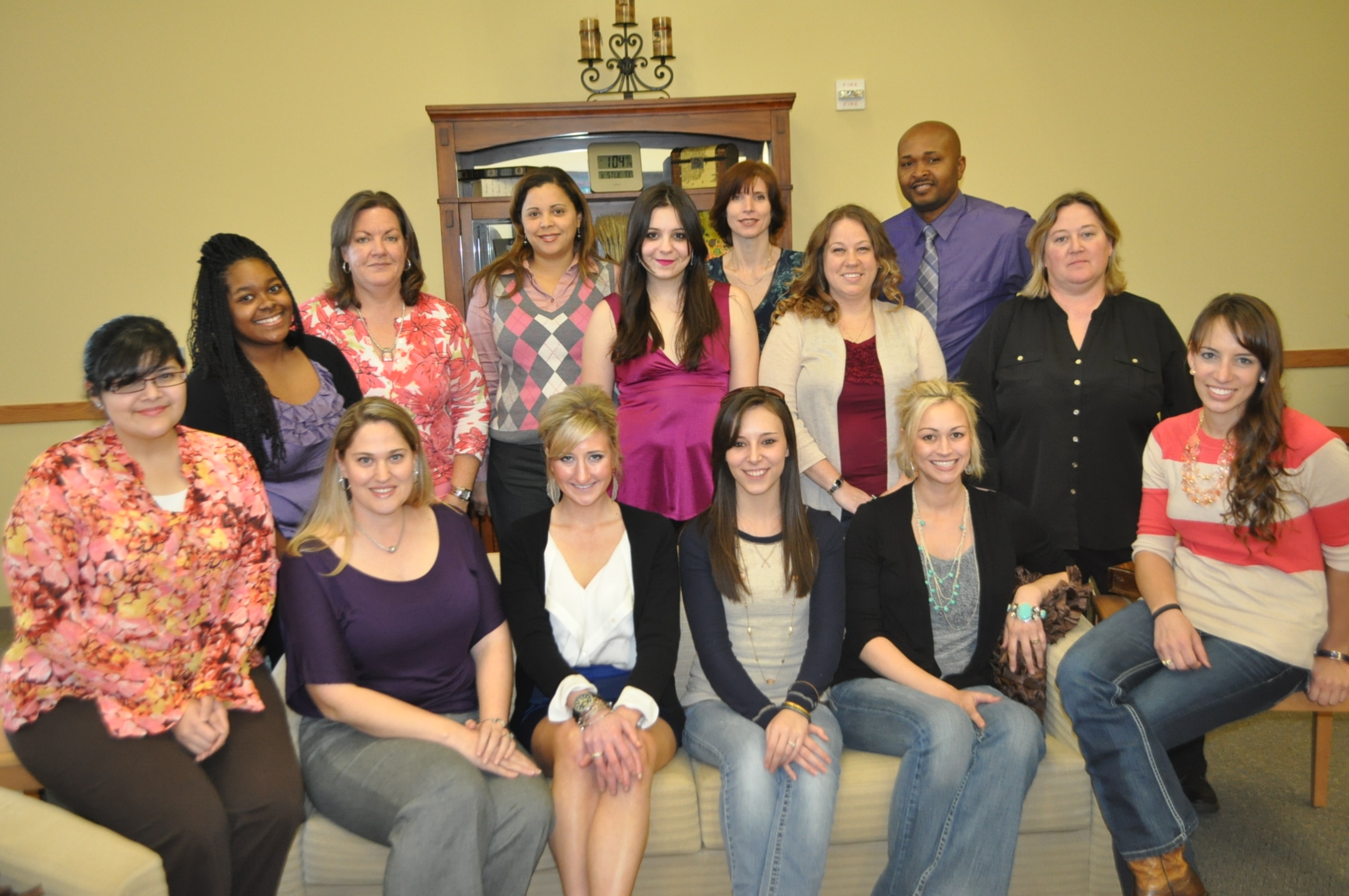 The Purpose of SOTA is to provide carmaraderie between the Level 1 and Level 2 OTA students along with increasing the awareness of occupational therapy both on campus as well as in the community.
Make sure you have sent your contact information to lonestarsota@gmail.com
Annual SOTA Activities:  Fall Fest; Holiday Fest; Adopt a Family for Thanksgiving & Christmas; Community visits at Brookwood & My Own Home; Activities Mart;  AOTA Conference; TOTA Conference; Easter Egg Hunt; Valentine's Love Baskets to Personal Care Home; Galveston UTMB work collaboration; Power Trip.

Advisor:
Stephanie Johnston
Phone: 281-357-3732
Office: S-204 B

Officers:
President- Madison Estes
Vice President- Rebecca Strong
Secretary/ Treasurer- Sandra Brueckner
Activity Coordiantor- Shannon moreau & Angie Holley
SGA Rep.- Elizabeth Holland & Leah Minter
Marketing Coordinator- Lindsey brelsford & Sarah Hoskins
Take a look at this student organization's constitution to find out more information.
S.W.A.T.S. (Strong Women Achieving Total Success)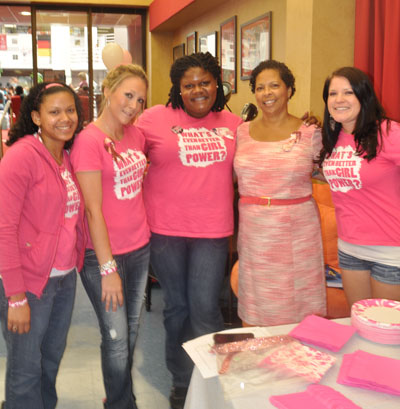 The purpose of S.W.A.T.S is to encourage, exhange knowledge, and expand the minds of women.

Advisor(s):
Robbie Rogers
Phone: 832-559-4251
Office: L253
Vivian Rodgers
Phone:832-559-4242
Office: L250

Officers:
President- Brooke Bettis
Vice President- Jennifer Stacks
Secretary- LaTasha Garvie
Treasurer- N/A
SGA Rep.- Brooke Bettis
Historian- Melinda James
Do you like being a strong woman that achieves total honor and success? Check out their club constitution to find out if S.W.A.T.S. is right for you! 
Timber Fitness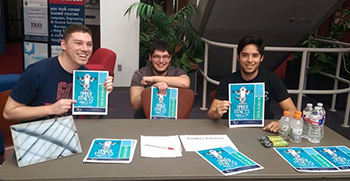 Timber Fitness is for students to step out of their comfort zone and get involved with a group of students while being active. Timber Fitness is a fun and fit place for students.
Advisor:
Barbara Keith
281.413.7505 
Meetings:
Every other Wednesday at 5 pm in West 131
Officers:
Acting President: McKinley Osborne 
Vice President: Anthony Song 
Secretary: Haley Jacobs 
Treasurer: Jordan Osborne 
SGA Rep.: Kevin Aro
Check us out on

Veterinary Tech Student Organization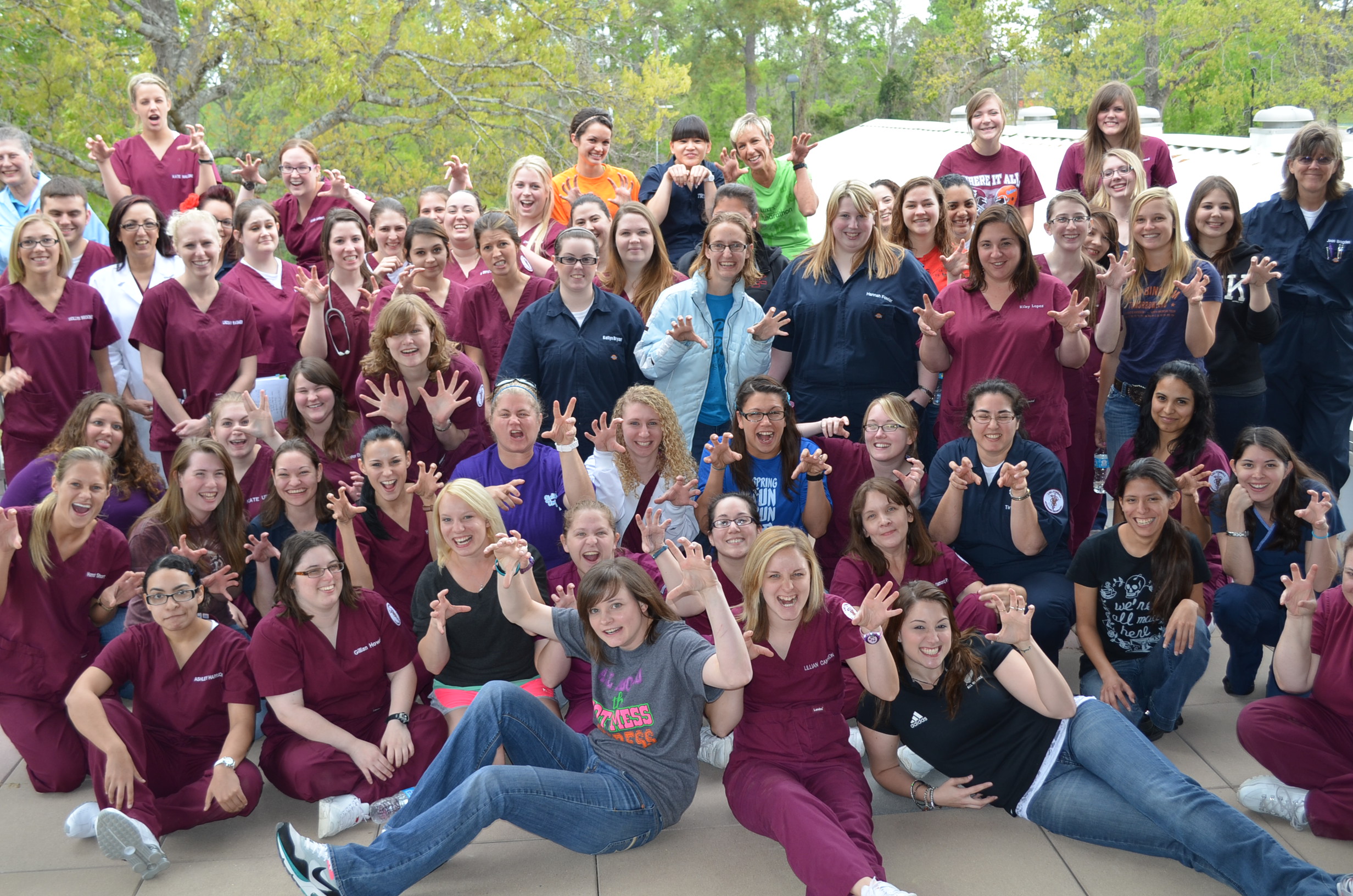 Vet Tech is a club dedicated to animal lovers. The members are composed of students in the Vet Tech program. VTSO promotes the interest and the understanding of Veterinary Technology as a vital member of the animal health care profession.

Advisor:
Kathleen Diamond
Phone: 281-351-3358
Office: W-106
Officers:
President- Debbie Priese
Vice President- Lilian Cameron
Secretary- Maddison Rowland
Treasurer- Maddison Rowland
SGA Rep.- Morgan Morris
View the VTSO constitution to see if this club is a perfect fit for you.
Women's Volleyball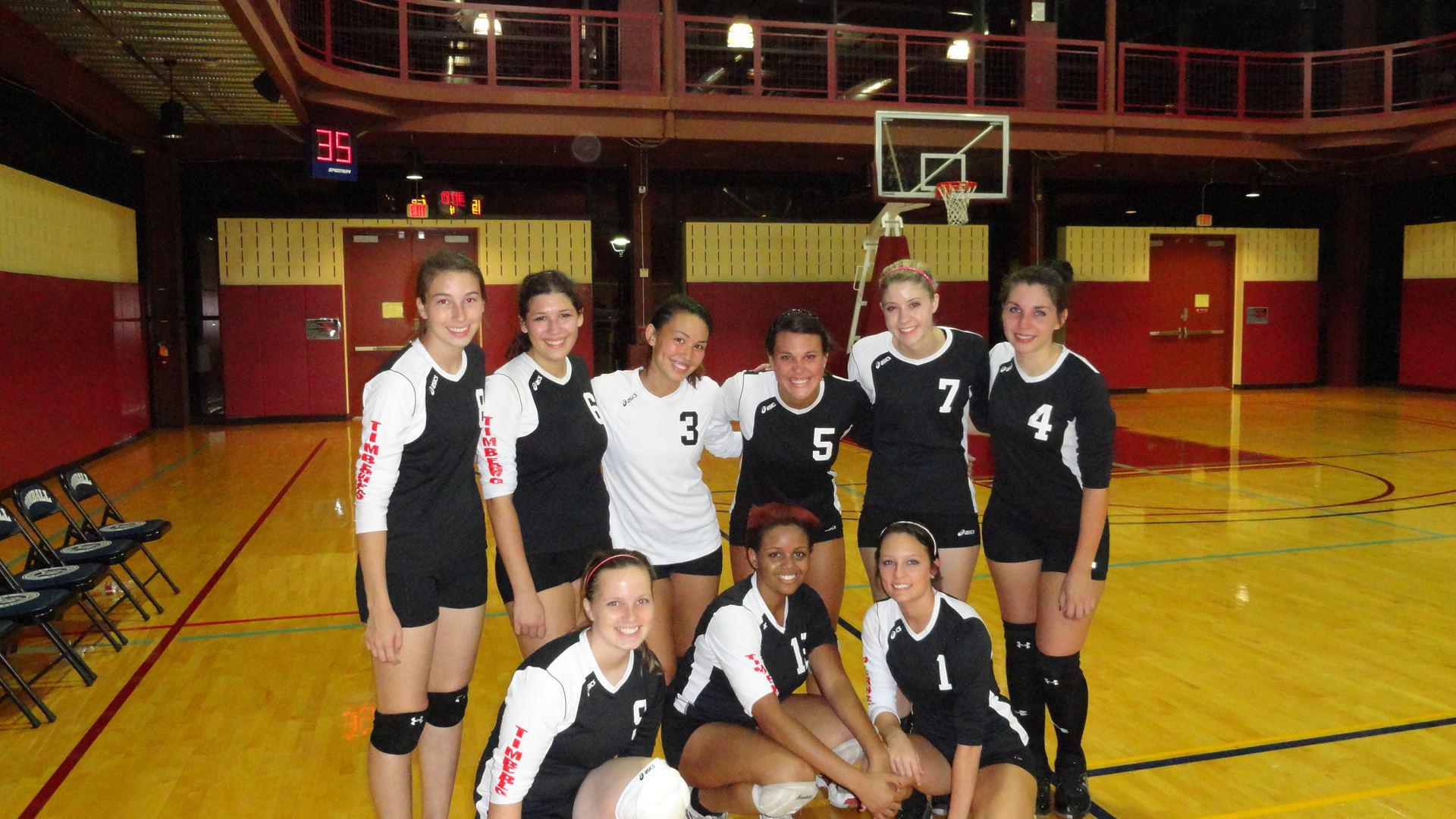 LSC-Tomball's Women's Volleyball Organization is representated by players of LSC Tomball's Women's Volleyball team through hard work, dedication, team work, and school spirit through the sport, volleyball.

Advisor:
Charles Hamel (Coach)
Phone: 713-569-5946
Office: N105
Officers:
President- Emily Robinson
Vice President- Leigh Lowe
Secretary- Courtney Moye
Treasurer- Madison Carson
SGA Rep.- Sydney Knight