Developmental Studies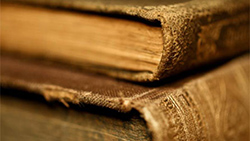 Reading and Writing Developmental Studies classes focus on improving students' basic reading and writing skills. In Developmental Reading, emphasis is placed on learning the reading skills required for college-level reading assignments. In Developmental Writing classes, emphasis is placed upon understanding the writing process and upon reviewing grammar. Our Advanced Integrated Reading and Writing courses integrates preparation in basic reading skills with basic skills in writing a variety of academic essays. All DS English classes prepare students for success in both the academic and work environments.
Reading Courses
ENGL 0304 Developmental Reading I
Writing Courses
ENGL 0306 Developmental Writing I
Integrated Courses
ENGL 0309 Integrated Reading and Writing II
The Teaching Lab
All students enrolled in any DS English class are required to attend weekly Seminar Sessions for 8 weeks. Each week will cover a different topic designed to supplement and enhance classroom instruction. Lab attendance will count as part of the final course grade.