Faculty and Staff
Dean
James Stubbs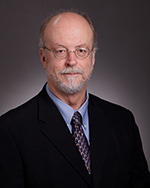 James Stubbs is Fire Science, Letters, Arts & Kinesiology (FLAK) at Lonestar College - Kingwood. Prior to becoming Dean, he also served as band director and professor of music and directed the Kingwood Big Band, Lone Star College - Kingwood Jazz Ensemble, and the Kingwood Community Symphonic Band.
Prior to his arrival at Lone Star College - Kingwood in 2004, Mr. Stubbs was the director of bands at Navarro College in Corsicana, Texas for fourteen years where he directed the marching band, athletic bands, jazz ensembles, theater orchestras, wind ensembles, and community bands. His teaching duties have included courses in music theory, music appreciation, American music, jazz improvisation, and applied brass.
Prior to his career in higher education, Mr. Stubbs served as a high school band director and applied trumpet educator in high schools in Arkansas, Louisiana, and Texas. He is a native of Pine Bluff, Arkansas and is a graduate of Louisiana Tech University, the University of North Texas, and is a doctoral candidate at Baylor University.
Email: James.D.Stubbs@lonestar.edu
Phone: 281.312.1501
Office: PAC 117-A
Web Site
Department Chair
Richard H. Almstedt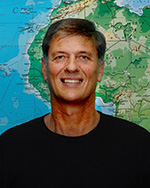 Richard H. Almstedt, department chair for kinesiology and dance, joined LSC-Kingwood in 1991. Almstedt earned a Bachelor of Arts degree from Monmouth College and a Master of Education degree from the University of Houston.
Almstedt has presented a number of papers during his career. In 2004, he presented "So you want to be an official" at the Texas Association for Health Physical Education (TAHPERD), Recreation and Dance and the South District American Alliance for Health Physical Education, Recreation and Dance conference. He has also presented, "Officials Managing Players, Coaches and Administrators" at the Texas Association of Sports Officials (basketball) Convention for four consecutive years. He also presented, "Prime Time Intramurals" at the TAHPERD convention in 2008 and before the El Paso Independent School District in service.
Almstedt has earned awards and recognitions. In 1993 he was named "Teacher of the Year." In 2000, he was named, "National Federation Officials Boys Basketball Officials of the Year." He has also officiated at NCAA, NAIA and NCCAA and NJCA. From 1998-2002 he was president of the Houston Chapter of the Texas Association of Sports Officials (basketball). He was also named South District of the American Alliance of Health, Physical Education, Recreation and Dance Recreation Professional of the Year in 2004. He was also named the TAHPERD Administrator of the Year in 2011-2012.
Alsmstedt teaches first aid and safety, foundations of physical education, aqua aerobics and scuba diving. "LSC-Kingwood is the campus in the LSC-System," he added.
Email: Richard.H.Almstedt@lonestar.edu
Phone: 281.312.1656
Office: FTC 100-A
Web Site
Faculty
Amy E. Llanes
Named Houston Press' 100 Creatives as well as Top 10 Choreographers in Houston 2013, Amy E. Llanes is the founder/ choreographer for Rednerrus Feil Dance Company. Llanes has been involved in the dance world for over 20 years and began teaching dance at 16 years of age. Llanes holds a BFA and a MFA degree in Dance from Sam Houston State University with an emphasis in choreography and performance. During her years in academia, she had the privilege of studying with artists such as Dana Nicolay of Nicolay Dance Works, Betty Nicolay, Andy Noble and Dionne Sparkman Noble of NobleMotion Dance, Jennifer Pontius, Erin Reck of Recked Prodcutions, Kista Tucker of Kista Tucker Dance, Inc., and Melissa Wynn of Dangerous Lorraines Dance Theatre. Her choreographic work has been showcased at the American College Dance Festival, DanceHouston, Brazos Contemporary Dance Festival, Dance Gallery: Houston meets New York, Houston Fringe Festival and numerous venues throughout Texas and Louisiana. Llanes teaching credits include Lone Star College, Houston Community College, and Sam Houston State University along with various local studios.
Email: Amy.E.Llanes@lonestar.edu
Phone: 281.318.4391
Office: FTC 100B
Adjunct Faculty
| | |
| --- | --- |
| Jennifer Sommers | Nichelle Strzepek |
Staff
Sheri Wilburn
Staff Assistant
Email: Sheri.A.Wilburn@lonestar.edu
Phone: 281.312.1404
Office: FTC 100