Faculty and Staff
Dean
Cassandra Rincones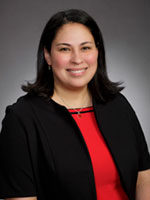 Dr. Cassandra Rincones, dean of the Social Sciences and Humanities Division, joined LSC-Kingwood in 2013 as an associate professor of history. Rincones earned a Bachelor of Arts degree in History from Texas A&M University in Kingsville. She holds a Master of Arts degree in U.S. History from the same institution. Rincones earned a Ph.D. from Texas A&M University in May of 2015, specializing in U.S./Southwest Comparative Border studies.
Rincones has been awarded several fellowships and grants, including the Lone Star College Chancellor's Dissertation Research Grant, the Race and Ethnic Studies Institute Fellow from Texas A&M University, and the Catarino and Evangelina Hernández Research Fellowship in Latino History from the Texas State Historical Association.
Rincones has more than 15 years of experience, having taught at South Texas College, Weslaco and Alice independent school districts. She has also presented numerous papers including, "Bridging Cultures in the Community College: LSC-Kingwood NACCS Tejas Foco, and at LSC-North Harris in 2015; and "Tejana Rights: Solidifying Legal Codes in Early Texas" at the Texas State Historical Association meeting in March. Rincones is a member of the Texas State Historical Association.
"I enjoy working with our stellar faculty! Together I feel we make a real difference in our students' lives!"," Rincones stated.
Publications
"Tejana Land Grants: Gender and the Expansion of Empire," Southern Historian, (Spring 2015), Vol. 36.
"The Introduction of Women into Hidalgo County Politics," Journal of South Texas, (Spring 2009).
Email: Cassandra.Rincones@lonestar.edu
Phone: 281.312.1670
Office: APA 109A
Department Chair
Dr. Anthony Carreras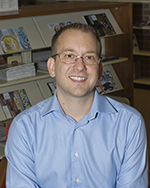 Dr. Anthony Carreras, professor of philosophy, joined LSC-Kingwood in 2012. Dr. Carreras earned a Bachelor of Arts degree from Drew University and a Master of Arts degree from Georgia State University. He earned his Ph.D. in philosophy from Rice University.
Dr. Carreras's work focuses on ancient Greek philosophy and ethics, particularly Aristotle's ethics and the relation between morality and loyalty. He has published papers in such journals as "History of Philosophy Quarterly" and "Philosophical Papers", and has presented papers at the Eastern and Pacific division meetings of the American Philosophical Association. He is a member of the American Philosophical Association and the Society for Ancient Greek Philosophy.
"Philosophy unfortunately tends to have a reputation for being impractical, or in any case, removed from the concerns of everyday life. But what draws me to philosophy is the deep conviction that philosophy is about things that 'matter', Dr. Carreras said. "For instance, it matters whether we have free-will; it matters whether there is some way that human beings ought to live; what justice is 'matters', and it matters whether our form of government is just; it matters whether we are capable of knowing the nature of things. I approach these topics in my classes by conveying and defending that conviction, any by highlighting the philosopher's distinctive method of critical thinking by way of argument analysis."
Dr. Carreras loves bringing philosophy to life in the classroom, and is grateful every day that he gets to do it at LSC-Kingwood. When he is not working, he enjoys spending time with his wife and two amazing daughters.
Recent publications:
2016. "Amicably Deceived." Philosophical Papers 45.1-2: 133-158.
2012. "Aristotle on Other-Selfhood and Reciprocal Shaping." History of Philosophy Quarterly 29.4: 319-336.
2011. "Like Father Like Son? Challenges in the Father-Son Relationship. "In Fatherhood and Philosophy, eds. L. Nease and M. Austin, Wiley-Blackwell, 171-180.
Email: Dr. Anthony Carreras
Phone: 281.312.1763
Office: TIB 209B
Faculty
Steve Davis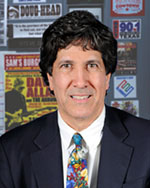 Steve Davis, history professor, is one of the founding faculty members at LSC-Kingwood, having started in the fall of 1984. He earned undergraduate and graduate degrees from the University of Houston. He also worked on his doctoral degree in American history from the same institution. Aside from the standard survey courses in U.S. and Texas history, Davis teaches specialized courses in the Beatles and the British Invasion and the History of Rock and Roll. He has won teaching excellence awards both at the University of Houston and at LSC-Kingwood.
Davis is the main author of the instructor's manual to accompany the 8th edition of America: A Narrative History by Tindall and Shi, which is one of the most adopted college history textbooks in the country. His current project is the co-authorship of a documents reader in U.S. history to be published in 2013 by W.W. Norton.
In his limited spare time, Davis is an avid distance runner who has completed eight marathons and who makes appearances a couple of times per year as rhythm guitarist in a local garage band.
Email: Steve.Davis@lonestar.edu
Phone: 281.312.1645
Office: LIB 214B
Web Site
John Barr, Ph.D.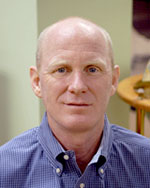 John Barr, Ph.D., U.S. history professor, joined LSC-Kingwood in 2008. Barr teaches a variety of courses including a "Survey of U.S. History Pre-Columbian to 1877 to "The Emancipators: Charles Darwin, Abraham Lincoln, and the Making of the Modern World."
In 2011, Barr was the recipient of the Hay-Nicolay Dissertation Prize by the Abraham Lincoln Association and the Abraham Lincoln Institute. He was also named Outstanding Graduate Student and was honored with the John King Award from the University of Houston in 2010.
Barr earned a Bachelor of Arts degree in Social Studies Education from the University of Kentucky. He also received a Master of Arts degree in History from the University of Houston-Clear Lake. Barr earned a Ph.D. from the University of Houston. His dissertation examined the various individuals who have dissented from the positive view of Abraham Lincoln that has persisted in American life since the Civil War. It included investigations into how African-American views of Lincoln have changed since 1865 and the role of Lincoln's memory in American conservative and liberal thought.
Barr has delivered various papers on the topic of Lincoln's assassination to the East Texas Historical Association and to the Southwest Social Science Association.
"I think that the study of the past is one of the most important activities in which an individual can be engaged. The study of history gives students access to a range of human experience to which they are unaccustomed and unexposed, and should therefore prompt inquisitiveness into their own world and help them better understand the present."
Email: John.M.Barr@lonestar.edu
Phone: 281.312.1744
Office: CLA 200J
Web Site
Eric C. Skiles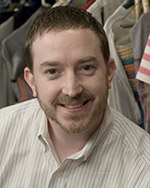 Eric C. Skiles, professor and artistic director of theatre, joined LSC-Kingwood 10 years ago. Skiles earned a Bachelor of Music Education degree in conducting, vocal music and pedagogy from Texas Tech University and a Master of Fine Arts degree in acting and directing from the same institution.
Skiles has presented more than 39 papers at the local, state, regional and national levels. In addition, Skiles has contributed and/or authored more than 20 publications including 18 book reviews for the American Library Association. He also co-authored "Acting Across Disciplines" with Homan and Ellison. Skiles has also written and produced one play, "Across a moonbeam."
Skiles has earned numerous awards. He was recognized for the production of "The Vagina Monologues" by the Kennedy Center American College (KC-ACTF) Theatre Festival in 2011. He was also recognized by the KC-ACTF for "Gross Indecency: The Three Trials of Oscar Wilde." In 2010, Skiles was recognized with the LSC-Kingwood Faculty Excellence Award."
"I am madly passionate about the world of theatre, and creating unique works of art to share with our students and our community," Skiles explained. "This has been an amazing ride, and the great ride continues. It is a pleasure to work at LSC-Kingwood and be surrounded by other passionate people who care so much for our students and their education."
Email: Eric.C.Skiles@lonestar.edu
Phone: 281.312
Office: APA 123E
Web Site
David Ragsdale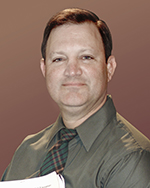 Dr. David Ragsdale earned his Ph.D. in English at Texas A&M University in 1987 after having studied for 10 years at A&M and 3 years at Rice University. Dr. Ragsdale has taught at Lone Star College—Kingwood for 25 years, starting in 1989, and has made presentations at Two-Year College English Association meetings. He teaches courses in English, where his area of specialization is British literature, especially the 16th, 18th, and 19th centuries. Because of a further background in music as well, he also teaches Humanities 1301 and 1302 because he enjoys seeing the connections that English literature has with history and the arts, such as music and painting. His favorite periods in Humanities are ancient Egypt and Rome along with the Tudor monarchs and the 18th century.
Because of an interest in music, Dr. Ragsdale has played with the Kingwood Big Band for 10 years and, in the past, with the Kingwood Pops Orchestra for 15 years. He plays clarinet and alto saxophone and is learning flute. He was also the past faculty sponsor of the Baptist Student Ministry for about 20 years. In addition to reading European history and the comic novels of P.G. Wodehouse, in his spare time Dr. Ragsdale enjoys woodworking and makes pens and various nutcrackers on a wood lathe.
Email: David.J.Ragsdale@lonestar.edu
Phone: 281.312.1615
Office: FTC 100H
Web Site
Adjunct Faculty
Staff