Faculty and Staff
Dean
Maribeth Stitt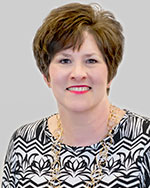 Maribeth Stitt is the dean of the Business, Technology, Communication and Languages Division at Lone Star College-Kingwood. Prior to her current role as dean, she was the founding faculty member and director of the Dental Hygiene Program for 12 years at LSC-Kingwood.
"My passion is changing lives," she said. "Working with an extremely talented and professional faculty affords me the opportunity to continue to change lives."
Stitt earned a Bachelor of Science degree in Dental Hygiene from the Caruth School of Dental Hygiene at Baylor College of Dentistry in Dallas and a Master of Education degree in Allied Health Education and Administration from the University of Houston. Her professional awards include: being the first dental hygiene professor to receive the prestigious John P McGovern Outstanding Teaching Award for the UT School of Dentistry; selected as the Minnie Piper Stevens Professor Nominee from LSC-Kingwood, earning the NISOD Teaching Excellence and winning the John and Suann Rouche League of Innovation Award.
Email: Maribeth.Stitt@lonestar.edu
Phone: 281.312.8420
Office: ADM 209D
Web Site
Department Chair
Lisa Bryant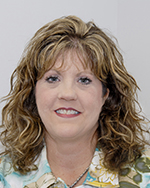 Email: Lisa.H.Bryant@lonestar.edu
Phone: 281.312.1428
Office: CLA 201-E
Web Site
Faculty
Abigail Heller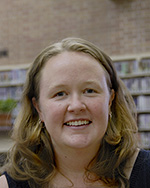 Abigal Heller, Ph.D. assistant professor of speech joined LSC-Kingwood in 2005. Heller earned a Bachelor of Arts degree in English from the University of Wisconsin. She also obtained a Master of Arts degree in Literature from the University of Houston. Additionally, Heller earned a doctoral degree in Organizational Communication from the University of Texas at Austin.
Heller's prior experience include positions as a technical writer, business researcher, English professor at both the University of Houston and LSC-Kingwood and communications professor at the University of Texas, LSC-Kingwood and University of Houston, Downtown.
"The best part of my role is working with really amazing people, students and staff," explained Heller.
Email: Abigail.A.Heller@lonestar.edu
Phone: 281.312.1585
Office: CLB 102-H
Michael Moode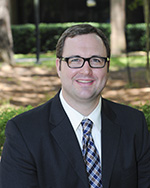 Michael S. Moode, assistant professor of speech, joined LSC-Kingwood in 2013. Moode obtained a Bachelor of Arts degree in organizational communication from Murray State University. He also holds a Master of Arts degree in organizational communication from the same institution. Moode is also a doctoral candidate studying organizational communication from The University of Texas at Austin.
Moode has been an adjunct professor at a number of institutions including Temple Junior College, Chapman University, California State University, Murray State University and various work assignments at Walt Disney World in Florida and California.
"Courses in speech communication deal with ideas and skills that are instrumental to personal and professional success. Being a facilitator/instructor in speech courses is particularly rewarding when students show a genuine drive for growth and learning," Moode explained. "It is special to be part of the process whereby individuals pursue a higher education; to earn students' trust while witnessing them develop competencies that allow our community to entrust the future to them."
Email: Michael.Moode@lonestar.edu
Phone: 281.312.1590
Office: CLB 102E
Staff