First Year Experience
Welcome to Lone Star College-Kingwood!
Your First Year Experience at LSC-Kingwood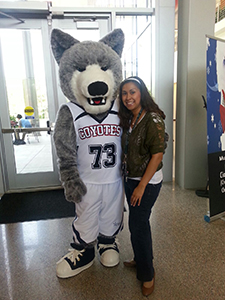 The Office of Outreach and Recruitment at Lone Star College-Kingwood offers an array of resources designed to improve retention and graduation rates, particularly among first-time-in-college students. We invite all students to take advantage of these programs.
Prepare for Success
New Student Orientation – Orientation is a very important element of the transition into college and all first time in college students are required to attend.
Learning Frameworks (EDUC 1300) – Learn about the first year experience and how to overcome the common barriers to success.
Academic Advisors – You have an assigned EDUC 1300 advisor committed to your success during your first year.
Freshman Resources
Freshman Coordinator – Provides a bridge for new freshmen by guiding them to appropriate support service areas such as tutoring, academic advisement, counseling, career services, financial aid and encouraging them to take full advantage of all the resources at LSC-Kingwood.
The Howler Student Newsletter – This monthly newsletter lists campus events, deadlines, success tips and more.
Freshman Fusion Series Workshops – Explores a range of topics that are important to the success of freshman during their first year. Workshops encourage freshman to take a proactive approach to their college success. Topics include:

Freshman First Experience: Crash Course For College Students
Time Management and Organization
Study Smarter, Not Harder: Study Strategies
Transferring to a University
Financial Responsibility
Rock Your Resume