LSC-Kingwood President
Welcome from the President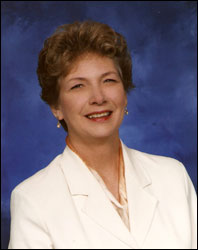 Welcome to Lone Star College-Kingwood, one of five colleges in the Lone Star College System. Our core mission is teaching and learning. As such, we value hiring stellar faculty and staff who are experts in their subjects and dedicated to student success. We want every student who attends the college to meet their individual educational goal, whether that goal is to take core courses that will transfer to a university, complete a degree or certificate, or just take a course for fun. We know that when students are actively engaged in their learning, they are more likely to succeed. Besides hiring faculty who instruct and inspire, we also have a wide variety of student support services and offer many opportunities for students to participate in student clubs, organizations, events and intramural sports.
As your community college, we actively participate in many partnerships that further education to continually improve the communities we serve.  Our service area encompasses five Independent School Districts - Humble, New Caney, Splendora (help support LSCS through property taxes), Cleveland and Tarkington (not tax supporting districts, but in our service area).
LSC-Kingwood campus, located close to Interstate 59 on 264 beautiful tree-covered acres, also offers classes at the East Montgomery County Improvement District (EMCID) facility and in most of our area high schools. We are thankful that our community taxpayers approved a bond in May 2008 that dedicates approximately $58 million towards new construction and renovation projects to help us meet our area growth demands. In less than two years since the bond passage, LSC-Kingwood has added over 2,000 new students! Our total student headcount is now just over 12,000! Given our current growth, we were pleased to finish construction on two new buildings: the Student-Conference Center and the Music Instructional Building.  We also completed construction on a satellite center in Atascocita. These additions plus renovations will create more classrooms and specifically offices and areas to better serve current and future students. 
Two of our hallmark values are quality and access. Quality refers to all aspects of instruction including providing an environment that enhances teaching and learning. Access to educational opportunities is addressed through financial aid and diverse educational offerings in program types, courses scheduled and online offerings. You can complete the first two years of a four-year Baccalaureate degree or you can complete requirements for a one-year certificate or a two-year Associate Degree in one of our many workforce programs. You can take one course (or many) for credit or continuing education to improve your job skills, language skills, or just because you want to learn something new.  We have something for everyone from Discovery College (ages 9-17) to our Academy for Lifelong Learning for those 55 years of age and older.  We offer many courses through LSC-Online (Internet) for those wanting to complete a degree while staying at home.
Lone Star College-Kingwood has an excellent reputation with four-year colleges where our students transfer.  Data shows that students transferring from Lone Star College-Kingwood do as well and/or better than students who start at the university level.  Likewise, employers rate the graduates of our workforce programs as outstanding and well-qualified when they are hired.
On behalf of our faculty, staff and students, thank you for your continued support of Lone Star College-Kingwood. We promise to keep to our core educational mission and to continually improve our services to you.
Sincerely,



Katherine Persson, Ph.D.
President
President's Office
The office of the President provides coordinated leadership to the college community to create an environment which best fosters the proactive pursuit of education and the enrichment of the community as a whole. The Kingwood Campus President's Office is responsible for several departments.  Information on these departments can be found under College Relations.