Meet the Faculty
Lone Star College-Montgomery Live Entertainment Technology Faculty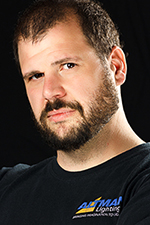 Rob Kreps
936.271.6309
Rob Kreps an associate professor of drama and program coordinator for the Live Entertainment Technology program and comes to LSC-Montgomery most recently from the Kincaid School where he was the technical director and scenographer. Prior to that, Rob was an assistant professor of design at Eastern Oregon University. Rob has a Master of Fine Arts in Lighting Design from the University of Idaho and a Bachelor of Arts in Theatre from the University of Alaska-Anchorage. His professional technical credits include the Colorado Shakespeare Festival, the Idaho Repertory Theatre, Eccentric Theatre Company, Alaska Theatre of Youth, Anchorage Opera, Alaska Classical Ballet Academy, Trollwood Performing Arts School, and Festival Dance of Idaho. Rob is a five-time recipient of the Kennedy Center Award for meritorious achievement in design and has been recognized by the Alaska State Senate for his work in touring A Piece of My Heart to two cities in Russia with UAA.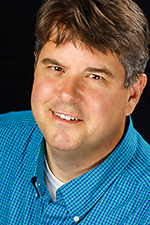 Chase Waites
936.271.6127
Chase Waites is chair of Drama, Dance and Live Entertainment Technology at Lone Star College-Montgomery where his directing and design credits include Peter Pan, Dr. Jekyll and Mr. Hyde (Respondent's Choice-KCACTF) Private Eyes (Respondent's and Directors' Choice, Texas State KCACTF-2011), The 25th Annual Putnam County Spelling Bee, Lend Me a Tenor, Too Much Memory (Committee's Choice, Texas State KCACTF-2010), Rent, The Miss Firecracker Contest, And They Dance Real Slow in Jackson, Little Shop of Horrors, Five Women Wearing the Same Dress, A Trio of Ones, Mind's Prison, Goodnight Desdemona (Good morning Juliet), The Great American Trailer Park Musical, Noises Off, The Actor's Nightmare, Home Front, You're a Good Man, Charlie Brown, The Foreigner, The Shape of Things, The Sleeper, 96 Minutes, Sexual Perversity in Chicago, and The Problem. Chase teaches acting, introduction to theatre, and theatre history. A Ft. Worth native, he spent ten years in New Orleans where he served as the artistic director of theatre and fine arts department chair at Jesuit of New Orleans. Production credits in New Orleans include award-winning productions of Tracers, The Boys Next Door, The Compleat Wrks of Wllm Shkspr (abridged) and regional premieres of Dead Man Walking, The Who's Tommy, Footloose, and Copacabana. He received his B.A. in theatre from Centenary College of Louisiana and his M.F.A. in directing from the University of New Orleans. Chase also serves as KCACTF Region 6 Vice Chair, Member-at-large for Outreach in the Association for Theatre in Higher Education, is a member of Texas Educational Theatre Association and is Treasurer on the board of directors for the Crighton Theater in Conroe, Texas.
James Horban
936-273-7421
James Horban is an assistant professor for the Live Entertainment Technology program at Lone Star College-Montgomery. He received his Master of Fine Arts in Lighting Design from the University of Massachusetts Amherst, and his Bachelor of Fine Arts in Theatre Design and Production from the University of Cincinnati College-Conservatory of Music. Professional lighting and scenic design credits include Long Wharf Theatre, Springfield College, the Cincinnati Shakespeare Company, the Cincinnati Fringe Festival, Town Hall Theater, Monmouth Theater, the Carnegie Visual & Performing Arts Center, Long Lake Camp for the Arts, and various events at Conseco Fieldhouse and American Legion Mall with Mid-America Sound Corp. Assistant design work includes the Cincinnati Ballet, the Toledo Ballet, Wright State University, and the national tour of In Love With Tyrone.