LSC-Montgomery Drama Department
Lone Star College-Montgomery Drama Department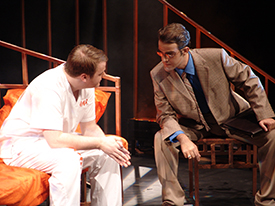 The Lone Star College-Montgomery Drama department provides a professional training experience for all students within the disciplines of acting, design and technology, and theatrical studies.
We stress that theatre is a collaborative art form with equal importance given to all roles - on stage and off. Students are encouraged to participate fully in all aspects of theatre production.

Audition
Chicago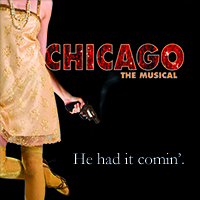 Auditions for Chicago, the Musical will take place on March 3 at 4 p.m. to 7 p.m. in the Mainstage Theatre (D 100). Audition Criteria can be found click here. For additional information or questions, please contact Chase Waites at Chase@LoneStar.edu. 
KCACTF Success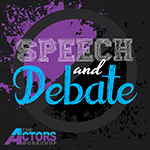 The Lone Star College-Montgomery Drama department traveled to the Texas II State Kennedy Center American College Theatre Festival at San Jacinto College-Central with the production of Speech and Debate by Stephen Karam on October 30-31. For the fourth consecutive year, LSC-Montgomery was awarded a Choice Award which qualifies the production to be considered for advancement to the regional festival in San Angelo in February. Respondent's Choice was the delegate award.

Other awards garnered include Meritorious Achievement for Dramaturgy to Alex Allen and Meritorious Achievement for Projection Design to Brandon Greenbaum and Romy Shaw. Nominations for the Irene Ryan Acting Scholarship were Sarah Saflin, Joey Sheaff and Grant Athans. This scholarship competition will take place in San Angelo at the regional festival with the winner earning a trip to the finals in Washington DC at the Kennedy Center in April. Chase Waites also received special recognition for support of educational theatre for his work as KCACTF Region 6 Vice Chair. Speech and Debate was directed by Tim Campbell. 
Experience the Magic on Stage!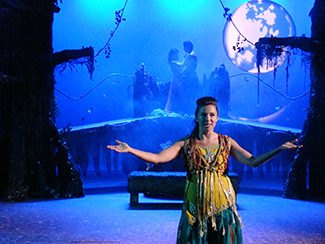 Want to know how to experience the Magic on Stage? Capture the magic with season tickets to the 2014-2015 theatre season! We have something for everyone: drama for the teens, a classic for the adults, and a modern love story! Season ticket packages come with:
3 Mainstage Shows
2 Black Box performances
Priority seating
Name recognition in programs
All proceeds will benefit scholarships!
Order your season tickets by calling (936) 273-7021 or email mailto:MontgomeryFineArts@LoneStar.edu?Subject=Drama%20Season%20Tickets for more information.
Organizational Affiliations