LSC-Montgomery Drama Department
Lone Star College-Montgomery Drama Department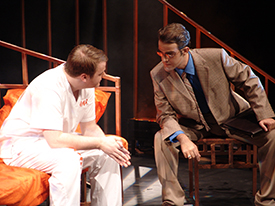 The Lone Star College-Montgomery Drama department provides a professional training experience for all students within the disciplines of acting, design and technology, and theatrical studies.
We stress that theatre is a collaborative art form with equal importance given to all roles - on stage and off. Students are encouraged to participate fully in all aspects of theatre production.
Speech & Debate tickets on sale now!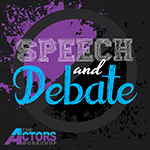 The Drama department partners up with Delta Psi Omega, the national theatre society to present Speech & Debate by Stephen Karam. This popular, hilarious drama  will run from October 9 to October 11 in the Black Box Theatre, located in the Center of the Arts (Building D) on the second floor (D-204). 
Tickets are on sale and are going quickly. Due to the nature of the intimate theatre, seating is limited, so get your tickets NOW!
Also note that due to the nature of the space, late seating is not available. The show is rated NC-17 and contains adult language and situations. Parental discretion is advised.

AUDITION: It's A Wonderful Life: A Live Radio Play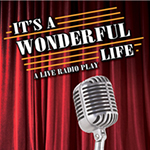 Auditions for It's A Wonderful Life: A Live Radio Play adapted by Joe Landry will take place on October 16 at 4:00 p.m. in the Mainstage Theatre (D100). Click here for audition criteria. For more information, email Chase Waites at Chase@LoneStar.edu. 
Experience the Magic on Stage!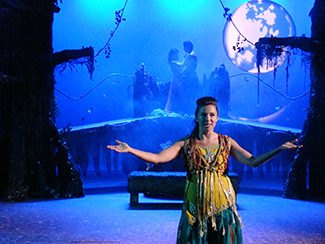 Want to know how to experience the Magic on Stage? Capture the magic with season tickets to the 2014-2015 theatre season! We have something for everyone: drama for the teens, a classic for the adults, and a modern love story! Season ticket packages come with:
3 Mainstage Shows
2 Black Box performances
Priority seating
Name recognition in programs
All proceeds will benefit scholarships!
Order your season tickets by calling (936) 273-7021 or email MontgomeryFineArts@LoneStar.edu for more information.
Organizational Affiliations