LSC-Tomball Library for the Health Sciences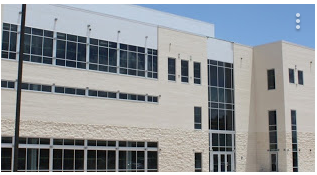 Regular Library Hours
Monday: 9:00 AM - 2:00 PM
Tuesday & Wednesday: 11 - 4 PM
Thursday: 11:00 AM - 3:00 PM
Friday - Sunday: Closed
Note: Research Databases, including eBooks, are available 24/7/365
(Exception: During Occasional Maintenance Tasks and Upgrades)
700 Graham Drive
Suite 100
Tomball, TX 77375
Phone Numbers:
Front Desk: 281.826.5336
Librarian: 281.826.5337
Email: thref@lonestar.edu

The library resources and services are restricted to LSCS students, staff, faculty and also the staff members of Tomball Regional Medical Center.
All others: Please visit our
LSC-Tomball campus library or any of our other campus libraries.
Add Money to Your Account to Print - New!
The library is located on the first floor of the LSC-Tomball Health Science Building. The building is a three-story complex with 60,000 square feet. It houses the Surgical Technology, Occupational Therapy Assistant, Nursing and Pharmacy Technology programs. The edifice contains numerous classrooms, a medical library, simulation labs, an operating room, a clean room, a sterile room and additional educational resources.
The Health Science building is located off campus next to Tomball Regional Medical Center.