BIOL 2420: Evidence-Based Research in Medical Microbiology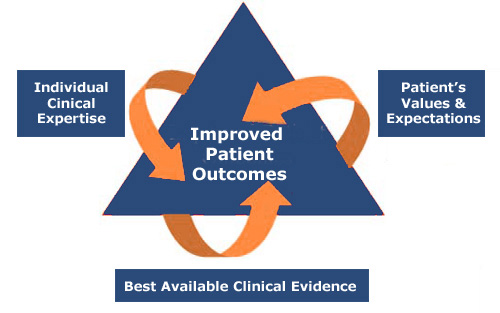 The best library assignments are those that use a variety of resources including books, journal articles, internet sites, and even videos or audiocassettes. We encourage you to use all of these sources for this paper. Books should provide some excellent background on your topic. You may apply for a library card and request materials online. We hope you will take full advantage of the many resources our libraries offer.
Learning to do effective research in the medical literature is a key component of evidence-based practice (EBP) in medicine. Find out more about what evidence-based medicine is and how it applies to various allied health fields.
ASSIGNMENT:
You are required to write an evidence-based research paper on a chronic disease purported to have been induced by infectious microbes. Examples include: CHD/CVD, multiple sclerosis, and cervical, prostate, and lung cancer. Other conditions include diabetes, hypertension, CFS, cystic fibrosis, AD, CJD; among many others. Your paper will have to demonstrate an in-depth understanding of the causal agent, pathogenesis of the condition, it's pathophysiology, diagnosis, and probable treatment, if known. The paper should also explore the disease or condition's epidemiology, prognosis, and feasible but practical current preventative measures.
Requirements:
Format: 12 point font, double spaced, with standard margins
Length: Minimum, 10 pages with a minimum of 5 sources (The cover sheet and References page are excluded from the paper's minimum length.)
Contact Professor Makukutu for questions about your assignment.
---

Librarian Talk about Books!

Apply online for a library card.

Use the barcode number from your Lone Star College ID or library card to:

1) Place a Hold on a book

2) Access databases from home.

The

catalog is online

. This includes all Lone Star College System college libraries as well as Montgomery County public libraries. The library catalog also contains links to eBooks through the

eBook Collection

.

eBook Collection

- is a library of online books available on or off campus. It is a library on your computer.




Check our online catalog

or

search the eBook Collection

to find titles like these. Focus on specific diseases or concerns. You can limit your search in the catalog by

Collection

(Reference, Electronic Books, Circulating Books) or by

Location

(Lone Star College-Kingwood Library) - just select from the boxes at the bottom of the main search screen.

Suggested Reference Books

Reference RC 111 .I516 2008 Lerner, B.W. & Lerner, K. L. (Eds.). (2008). Infectious diseases: In context (Vols. 1 - 2). Detroit: Thomson Gale.

QR 41.2 .B88 2011 Engelkirk, P. G. & Duben-Engelkirk, J. (2011). Burton's microbiology for the health sciences. Philadelphia: Wolters Kluwer Health.

Stat!Ref - a collection of medical reference books, available 24/7. Use the barcode number from your Lone Star College ID or library card to login from off-campus. Search through all the reference books or select AAFP Conditions from A-Z from the list of books on the left menu and select the link under the search box "Search within this title." for a good overview of most diseases. Still looking for a disease to research? Use the table of contents links below the book title to browse!

Circulating Books

RA 643 .R42 2009 Miller, K. (Ed.). (2009). Resurgent diseases: Opposing viewpoints. Detroit: Greenhaven.

RC 268.57 .C357 2011 Campbell, K. (2011). Infectious causes of cancer: A guide for nurses and healthcare professionals. Chichester, West Sussex, UK: Wiley-Blackwell.

RC 377 .I29 2010 Iezzoni, L. I. (2010). Multiple sclerosis. Santa Barbara, CA: Greenwood.

RC 660 .C4635 2011 Vella, A. & Rizza, R.A. (Eds.). (2011). Clinical dilemnas in diabetes. Chichester, West Sussex, UK: Wiley-Blackwell.

netLibrary eBook Motaki, K., Bahal O'Mara, N., & Kapoian, T. (2011). An illustrated guide to infection control. New York: Springer. *NetLibrary is now the eBook Collection; however, existing links in the catalog will still use the former name of the database.

Stat!Ref Dale, D.C. (Ed.). (2007). Infectious diseases: The clinician's guide to diagnosis, treatment, and prevention. New York: WebMD. *Internet links (URL) to all eBooks are located directly below the subject headings in the book record. For off-campus access, enter the 14-digit barcode number from your LSCS ID or library card.

---

JOURNALS: Finding current articles using databases



Librarian talk about Finding Journal Articles!

As you begin, narrow your topic to a size that you can manage. Consider keywords that will help you find the information you need. These can be names of a specific respiratory diseases, or broader identifying terms such as respiratory care, respiratory disease, or lung disease. Use these keywords for locating information in the library catalog, electronic databases, and on the internet. Keywords will include the name of the disease your have chosen, signs and symptoms, treatment, therapy, drugs or psychopharmacologic treatment, and interventions; also consider the age of the population you are focusing on.

Electronic databases are purchased by the libraries for your research use to find articles in newspapers and journals, letters, reference books, illustrations, photographs and more. If you want an article that is not full-text, please email the correct bibliographic information to our Reference Librarians and they will see that you get the article. The libraries need full bibliographic information - plus your name and address. Send your phone number and email as well, so you can be contacted.


From home, use your library card number to login to these online journal databases.

To locate specific journals available through our databases, search our A - Z: Lone Star Electronic Journal List.

You may not need all of these databases for this assignment, however, they are all useful and commonly seen in educational and professional offices. Try them out so that you will become familiar with them.

CINAHL - (Cumulative Index to Nursing and Allied Health Literature with Full Text) - Clinical trials, legal cases and more with indexing from 1937 to date; includes full-text for many articles. Tip: Start your search for a condition or disease using the CINAHL Headings (Learn how). On the result page, use the boxes to the left to limit to full-text and by date.

PubMed - National Library of Medicine index to medical literature worldwide. Enter your search keywords in the search box at the top of the screen or use the links below to learn how to search this database for clincial information, use the MEdical Subject Headings (MESH) and find full-text articles. Free to the public. Links on the right of the results page include full-text articles. However, if you cannot locate the full-text of an article, search the A-Z database (use the journal title) or request through interlibrary loan.

Academic Search Complete - Collection of journal, newspaper, and magazine articles. Limit to "Scholarly (Peer reviewed) Journals" if professional journal articles are required.

Health Reference Center Academic - Full-text articles from journals, and more on health, medicine and psychology.

Health Source: Nursing/Academic Edition - Scholarly journal articles for nursing and allied health; also included are drug monographs for herbal and nutritional supplements, and over-the-counter and new prescription drugs.

---

INTERNET

Librarian Talk about the Internet!

The Internet will be a wonderful source of original documents. Browse the sites we have suggested below. Remember, you do want to find reputable sites. Look at:

Accuracy - The information should be researched and show proof that it has been.

Source - Who wrote the information? Look at the domain. - .edu .gov .org .net - are valid research sources.

Authority - What are the author's credentials? (Don't quote from another college freshman's paper.)

Coverage - Does the page have the information you need for your research?

Objectivity - If a work shows bias, use it - just make sure your professor knows YOU know. And offer both sides of issues, where applicable.

Also search for key terms in combination with 'organizations', 'links', etc.

Centers for Disease Control and Prevention - Select Diseases & Conditions to choose a disease and link to information about clinical trials, statistics, podcasts, current research projects and links to other resources.
ClinicalTrials.gov - Government database of clinical research studies across the U.S. Under the Resource area, see Understanding Clinical Trials for general information about participants, protocols, informed consent, benefits and risks, and more.
Evidence-Based Practice in the Health Sciences - Tutorial - Choose the allied health area of interest to you to learn about the role of research in health practice, what sources provide the best evidence and how to find evidence-based research.
MEDLINEplus - Consumer information and education from the National Library of Medicine. Link to Videos & Cool Tools for effective patient education modules.
Merck Manuals Online - a good starting point for basic information including etiology, symptoms, diagnosis, treatment and outlook.
National Institutes of Health - Start with Conditions/Diseases section to browse and find links to government and other high quality internet sources of information.
One Health Initiative - A "collaborative efforts of multiple disciplines working nationally, locally, and globally to attain optimal health for people, animals, plants, and our environment." Find here information and links to zoonotic diseases and tropical and environmental medicine.
TRIP database - a specialized search for evidence-based research. Search for a disease or condition and identify articles, standards, and more. If you cannot locate the full-text of an article, search the A-Z database (use the journal title) or request through interlibrary loan
---

Getting Help With Your Assignment

Librarian Talk about getting help!

Support for a successful paper is more than finding the right resources. Putting it all together takes time and effort. Sometimes it takes additional help from the librarians or tutors. Please consider the following resources if you need additional help. Remember, the expert on the assignment is your professor; use your LSC Online in-class email to contact her.

Citing Sources Using APA Style | Lone Star College-Kingwood library guide. Examples of both paper and electronic citations.

Avoiding Plagiarism | Excellent information and guide on how to avoid plagiarism from the Online Writing Lab (OWL) at Purdue University.

University of Texas Copyright Crash Course | This helpful guide on copyright is suggested by Lone Star College-Kingwood Teaching and Learning Center.

The Learning Center | Check the TLC hours for in-house tutoring.

---

Faculty contact: Caleb Makututu
Page by Jimmi Fischer Rushing, September, 2011; updated ds/jfr 01/2013