Meet the Coyote Crew
Rodrigo Argumedo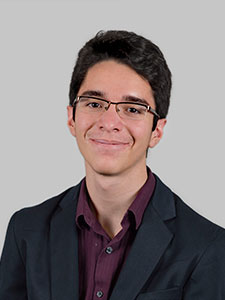 Rodrigo is pursuing a Computer Programming Specialist certification. Rodrigo's favorite thing about college life at LSC-Kingwood is all the free food! Rodrigo's advice for new college students would be, "Avoid procrastination. It's not like high school anymore where you can take all the time in the world to complete just one assignment." Rodrigo chose LSC-Kingwood because it was close to home, affordable and a great way to advance his professional career. When he is not studying, Rodrigo enjoys doing programming in his free time.
Rebecca Bagwell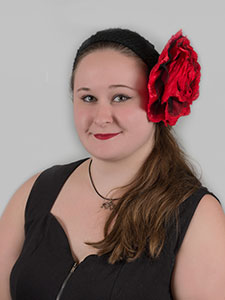 Rebecca Bagwell is an aspiring theatre teacher looking to pursue a degree in the arts and transfer to SHSU. Her goal is to one day teach high school theatre as well as history and speech, helping students with public speaking. Rebecca's favorite thing about college is the people. She enjoys meeting new people and making a connection. This is why she jumped at the opportunity given at the beginning of her first semester to join Coyote Crew. From greeting the incoming students to presenting the slide show all the ways to giving fun tours around the campus to helping students register for classes. It is always a tremendous rewarding experience letting people know they are not alone when going into college. Other than Coyote Crew, she is also involved with Leadership College. She volunteers at a local haunted house as an actress and makeup artist during the season. She is a lefty surviving the world of righties, and will always be wearing a flower clip and hat so it shouldn't be too hard to find her in a crowd!
Sayuri Hull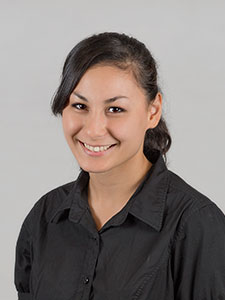 Sayuri graduated from New Caney high school in 2015 in the top 10% of her class. At the end of her first semester at LSC-Kingwood, she joined Coyote Crew, wanting to get involved on campus as well as develop her leadership skills. She was born in Japan and lived in Mexico, where she was a missionary for several years, before moving to the States. She is here at LSC-Kingwood to earn an Associate of Applied Science and then transfer over to Sam Houston State University. She wishes to major in Kinesiology and minor in Nutrition. Her greatest inspiration is Cassey Ho, who is a fitness instructor as well as a YouTube blogger. Sayuri's hopes she is able to influence and inspire as many people as she can, not only through Coyote Crew, but also through the various other clubs she is in.
Chris Reel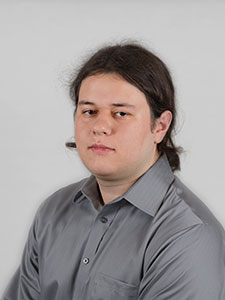 Chris involved in the Coyote Crew, the Student Ambassador program, and coaching students in the Mosaic group. He joined Coyote Crew because he wanted to help incoming students get adjusted to the college experience. Chris plans on becoming an orthopedic surgeon that specializes in the spine. Despite being a science major, his favorite class was History 1302. His favorite event is club rush because clubs and organizations set up a booth to recruit new students and there is free food.
Nabeela Rashid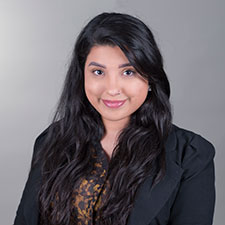 Nabeela really enjoys how welcoming everyone from Coyote Crew has been. Her favorite part about college is all the networking opportunities. "So much success comes from meeting the right people." Outside of school, Nabeela teaches karate at The Karate School. After Lone Star, Nabeela intends to transfer to the University of Houston to earn her degree in Psychology. Her biggest inspirations are her karate family, her parents, and her sisters.
Erika Stowe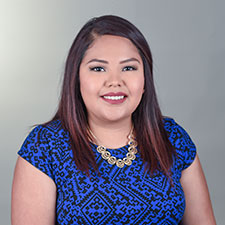 Erika joined coyote crew because she wanted to help incoming students feel welcomed. Erika's favorite thing about college is meeting people from all different backgrounds. Erika's advice to incoming students is, "Get involved! When you become involved, it is easier to make friends. It will make college an experience rather than a burden." She also wants student to know, "College is not like high school where late work is accepted. Do not procrastinate!" Erika has ambitions of opening up her own wedding venue someday.
Marcela Macias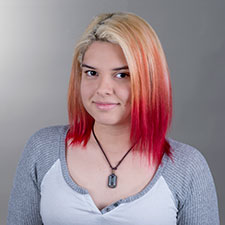 Marcela's career ambitions include music photographer and photojournalist for National Geographic. Her favorite thing about LSC-Kingwood is all the opportunities that it offers. "It's a new experience every day." In her free time, Marcela enjoys going exploring with her camera, playing guitar, skating, drawing and painting. Marcela views the Women's Center at LSC-Kingwood as her "second home." Her advice to new college students would be "Don't be afraid to try new things, learn to love the fear." In addition to Coyote Crew, Marcela is involved with PTK, Guitar Club and is President of the Photography Club.
Jaqueline Martinez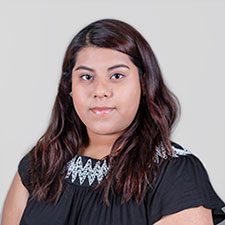 I decided to attend Lone Star for two reasons; one it is easier to pay for tuition since it is cheaper than a four year university and second I wanted to stay close to home because I'm a mama's girl. My favorite thing about college is having the opportunity to set up my own schedule and chose my professors. I'm the kind of person that likes to get things over with, so I did not want to spend every day at school. Some interests outside of school are spending time with my parents, sister and my dog. I'm usually working so I don't have as much free time. I also enjoy helping out and doing community service. I decided to join Coyote Crew to socialize more, to get over my fear of public speaking as well as to become a better speaker. It also got my attention because I would be helping out new students prepare for college. Lastly, one fun fact about me is that I love roller coasters and thrill rides in general, I have gotten on all of the rides in Fiesta Texas.
Nicolas Oviedo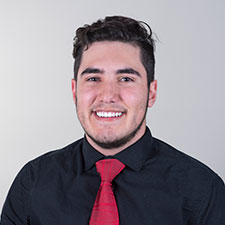 Nicolas is in his second semester at Lone Star College-Kingwood, and is his first semester as Coyote Crew Member. He was born in Bogota Colombia and currently resides in Kingwood, Texas with his family. Nicolas is also the Laboratory assistant at the engineering lab, and a Student Ambassador. He loves to build robots and play with remote control cars and drones. Nicolas is majoring in electrical engineering with aspirations to become a pilot for United Airlines, and work in Traxxas Inc. Nicolas joined the Coyote Crew, because he loves to interact with new students and get involved in activities at Lone Star College-Kingwood.