Room and Event Booking

Special Events staff is responsible for planning and executing events. All events support the college's mission through engagement of internal and external audiences. Special Events staff advise external groups and campus departments on protocol and event planning to ensure consistency and promote high quality in production and management of college events.
Follow the appropriate links listed below to submit a request for hosting an event at LSC-Montgomery or reserving a room or computer lab for academic purposes. For room rental rates, visit rates. For additional assistance, contact Gail Smith at Gail.L.Smith@lonestar.edu or 936.273.7376.
Employees and Student Organizations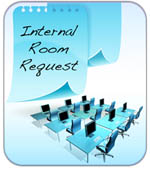 LSC-Montgomery employees and student organizations can reserve a room or computer lab for a special event, conference or meeting by filling out the following form:
>> Room Reservations (Employees and Student Organizations)
>> Cancellation Form (Employees and Student Organization)
Community Members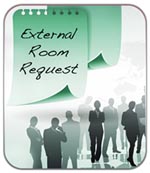 Non LSC-Montgomery employees can request space for a special event, conference or meeting by filling out the following form:
>> Room Reservations (Community Members)
>> Cancellation Form (Community Members)