Lone Star College-CyFair's Center for Civic Engagement (CCE) teams up with The Honors College to host a thought-provoking event on "Why Ordinary People Need to Understand Power."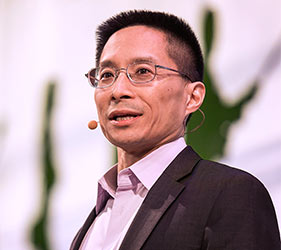 If you've ever wondered how you might fix problems in your community or who has the power to change it for the better, attend this Feb. 22 event 4 p.m. - 5 p.m. in the Center for Academic and Student Affairs (CASA) room 110 on the LSC-CyFair campus at 9191 Barker Cypress.
"After watching a 20-minute TED talk with Eric Liu, founder of Citizen University and author of 'You're More Powerful Than You Think,' there will be an interactive conversation to explore his ideas as well as some of yours," said Professor John A. Duerk.
For information on this event, contact Duerk via phone at 281.290.3580 or email John.A.Duerk@LoneStar.edu.
For information on CCE or upcoming events, contact Professor Melanie Steel, CCE coordinator at LSC-CyFair, at 281.290.3906 or Melanie.Steel@LoneStar.edu.