Faculty & Staff
Interim Dean
Cassandra Rincones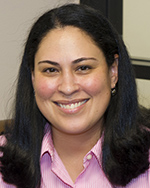 Cassandra Rincones, assistant professor of History, joined LSC-Kingwood in 2013. Rincones earned a Bachelor of Arts degree in History from Texas A&M University in Kingsville. She holds a Master of Arts degree in U.S. History from the same institution. Rincones earned a Ph.D. from Texas A&M University in May of 2015, specializing in U.S./Southwest Comparative Border studies.
Rincones has more than seven years' experience having taught at South Texas College, Weslaco and Alice Independent School Districts. She has also presented numerous papers including, "Tejanas Encountering Two Cultures in the Nineteenth Century," at the Southwest Texas Popular Culture and American Culture Regional Meeting in Albuquerque, New Mexico in 2012. She also presented, "Reevaluating Professional Goals" in Philadelphia, Pennsylvania in 2011. Additionally, she presented, "Women and the Transformation of the Spanish Frontier, 1750-1800" at the NACCS Regional Conference in 2011.
Rincones is a member of the Texas State Historical Association.
"I enjoy teaching U.S. History and introducing students to a past rich in culture, so that they can find their own place in society," Rincones stated.
Email: Cassandra.Rincones@lonestar.edu
Phone: 281.312.1670
Office: LIB 202
Department Chair
Stacy A. Walker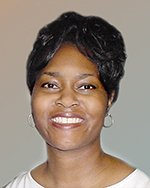 Stacy A. Walker, professor of psychology, joined LSC-Kingwood in 2002. Walker holds a Bachelor of Arts degree in Psychology from Texas Southern University and a Master of Arts degree in Behavioral Sciences from the University of Houston-Clear Lake.
"I knew before graduating high school that I wanted to become a psychologist. I have a myriad of experience in the field, however, teaching in higher education is my greatest passion," Walker explained. "LSC-Kingwood is a good place to work and a wonderful place to be. I have been supported and encouraged to do so many things, from personal to professional development to research programs to grant writing. It really is a good place to be."
Email: Stacy.A.Walker@lonestar.edu
Phone: 281.312.1704
Office: LIB 206-C
Web Site
Faculty
Dr. Marie Sesay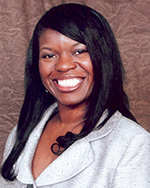 Dr. Marie Sesay teaches social sciences for Lone Star College-Kingwood. For more than a decade, Sesay has been committed to educating adults within the mission and vision of community colleges. Sesay's passion for education has grown through the various positions she has held. Prior to her present position, Sesay taught sociology for various campuses within the Lone Star College System, Houston Community College System, Park University in Austin, Texas and online. In previous careers, Sesay served as compliance officer for workforce programs, Psychotherapist, nursing home administrator, and in management at a rehabilitation facility.
Sesay earned a Bachelor's degree from Stephen F. Austin and a Master's degree in counseling from Prairie View A&M University (PVAMU). She also completed post-graduate work in sociology at PVAMU and earned a doctorate degree from the Community College Leadership Program at The University of Texas at Austin where she received the Jessie H. Jones Endowed Fellowship Scholarship, the Great American Scholarship and the George and Irene Baker Scholarship.
Sesay is the first child of parents from Sierra Leone, West Africa. She is fluent in African dialect of Krio and is committed to her community locally and internationally.
Email: Marie.Sesay@lonestar.edu
Phone: 281.312.1670
Office: ADM 209-D
Tony Foster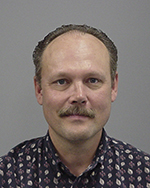 Tony Foster, professor of sociology and psychology, joined LSC-Kingwood in 1989. Foster earned a Bachelor of Arts degree from the University of West Georgia and two graduate degrees. He obtained a Master of Arts degree from the University of Tennessee-Knoxville and a Master of Science degree from the same institution.
"I've had life-changing experiences due to my studies in sociology and psychology and I want to turn students on to these fascinating perspectives in an attempt to help them understand more about their social and behavioral worlds," explained Foster. "It is without doubt that LSC-Kingwood is the best place I have ever worked. The collaboration between faculty, staff and administrators provides students in optimal environment to begin their quest for knowledge and self-discovery."
Email: Anthony.S.Foster@lonestar.edu
Phone: 281.312.1649
Office: CLA 200-D
Web Site
John Njowo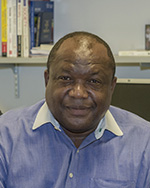 John Njowo, associate professor of sociology, joined LSC-Kingwood in 2008. Njowo obtained a Bachelor of Arts degree in Journalism from the University of Yaounde, Cameroon/University of Western Ontario, Canada. He also holds a Master of Arts degree in Sociology from Texas Southern University.
Prior to his employment at LSC-Kingwood, Njowo volunteered as a teaching assistant at Jack Yates High School and at this institution. He also spent years as a reporter having been employed in London, England and in Cameroon, Canada.
"My experience at LSC-Kingwood has been one of continual professional growth as a more effective teacher, thanks to the many professional development programs and, more importantly, the readiness of colleagues to share their classroom experiences," stated Njowo. "Consequently, I have come to understand that teaching and learning, rather than being two distinct and separate activities, is actually on opposite ends of a continuum. To maximize learning therefore, I have been encouraged to transition from my initial teacher-centered approach to a more student-centered methodology, one that places the student at the center of teaching," he added.
Email: Ngangnang.J.Njowo@lonestar.edu
Phone: 281.318.4368
Office: LIB 206-G
Adjunct Faculty
Staff