Swirl: Literature and Arts Journal
Welcome to SWIRL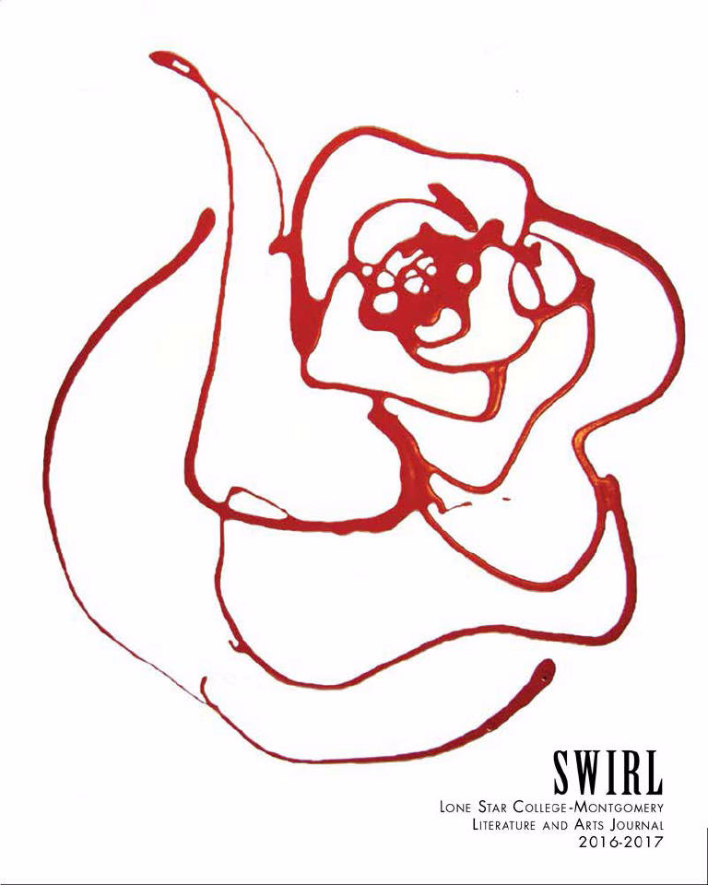 A Literature and Arts Journal for Lone Star College-Montgomery
The Swirl Literature and Arts Journal now features an online version that will include videos showcasing our student's and community's most creative movies, performance art, music, dance, photo and multimedia art.
The printed journal includes student poetry, prose, art and photography in a full color format. Swirl is produced by a staff of student editors and designers and focuses on marrying unique design with literature and art. Swirl also features very talented writers from the Montgomery County community.
New Submission Requirements
All videos must be less than five minutes and submitted as MP4/H.264, minimum size and frame rate 1280x720 • 23.98 fps. You can upload a video for submission review, but you will need to deliver the file if your video is accepted into the journal.
Video Delivery Method If Accepted
You may deliver your video by sending electronically via Dropbox or something comparable to Clifford.W.Hudder@LoneStar.edu. For more information email or call 936.273.7399.
Short Story & Poetry Requirements
All text, such as poetry, short stories, etc should be submitted as Microsoft Word documents.
Art & Photography
Art and photography can be submitted as EPS, JPEG, PNG, or TIF files and must be at least 300 dpi in resolution and at least 5 x 7 inches
Profile Picture Required for Biography Section of the Journal
We ask everyone to please include a 2 x 3 inch photo of yourself along with a 75-word (or less) blurb to be included in our Biography Section located at the back of the journal.
Interested in submitting your work to SWIRL?
Fill out the Online Form.
For information about SWIRL
Email swirl@LoneStar.edu
Meet the Advisors
Cliff Hudder
Phone: 936.273.7399
Email: Clifford.W.Hudder@LoneStar.edu
Lana Myers
Phone: 936.273.7053
Email: Lana.C.Myers@LoneStar.edu
Mary Lasco
Phone: 936.271.6334
Email: Mary.Lasco@LoneStar.edu