LSC-Tomball Veterinary Technology Department
Veterinary Technology Students have excellent results on the 2018 State and National Board Exams!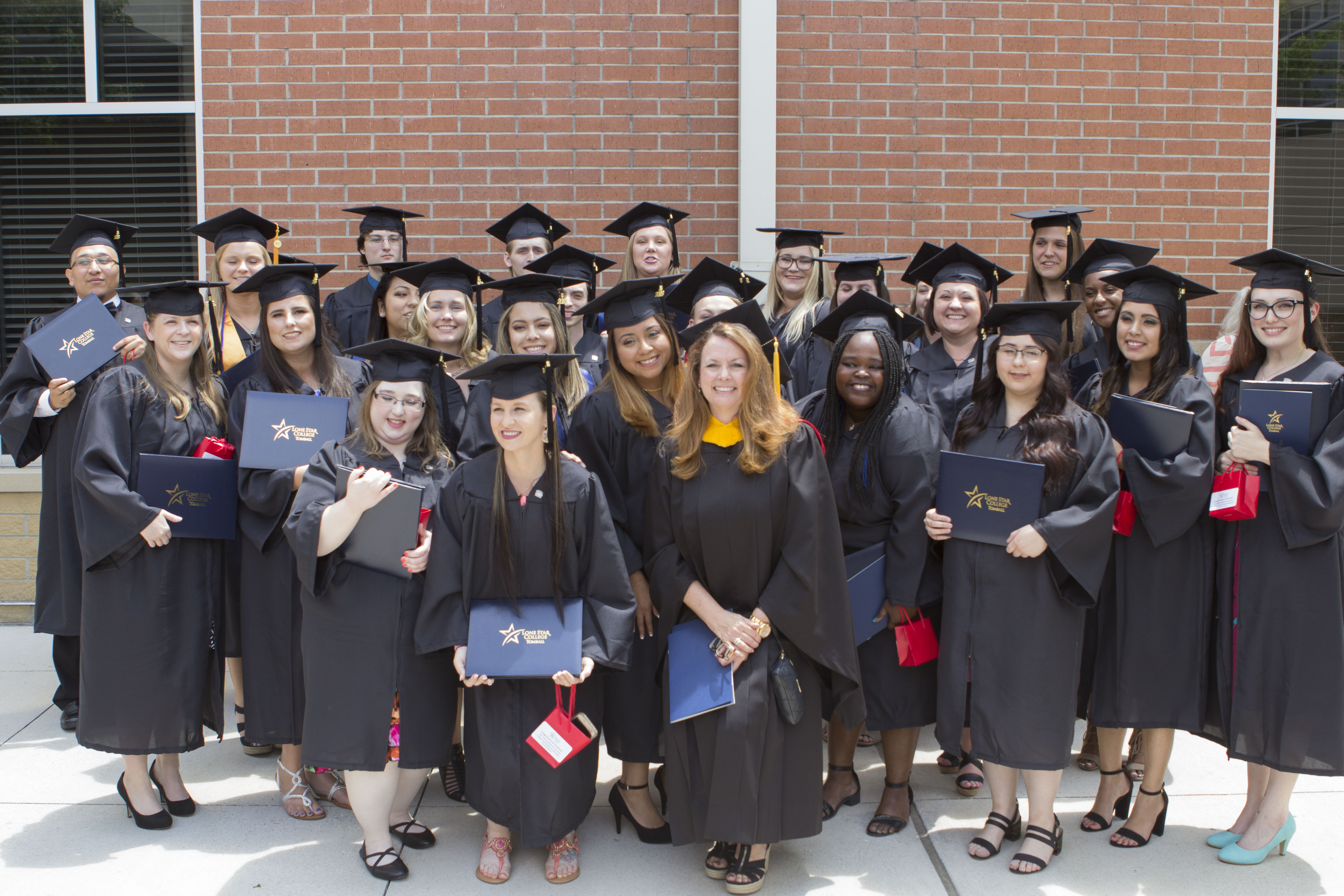 Congratulations to our 2018 Graduates. May your Veterinary adventures be everything you dreamed of. We are so proud of all of you.
Information Session will be held on
April 12, 2019 at 9:00am
all Infromation Sessions will be held in the Veterinary Technology Building on the LSC-Tomball Campus.
Please contact Denise Metz, LVT at 281-351-3354 for scheduling

Once again the Lone Star College-Tomball Veterinary Technology program students have excelled taking their State and National Board Exams. Congratulations to our new LVT's
Veterinary Technology Student Organization 31th Annual Spring Veterinary Medical Symposium will be held on April 13, 2019. Please click program for the program.
Veterinary Technology Building
In Fall 2011, we moved into our 20,000 square foot new facility. The building complements the existing Large Animal Facility in a rustic setting on the west side of the Tomball campus. The two story, building is designed to integrate standard veterinary technologies and practices while exploring new possibilities in veterinary science. It houses a l24 seat teaching lecture hall, twelve canine runs, reptile, avian and small mammal rooms, prep, surgery and teaching recovery rooms, administration rooms, a computer room and locker room facilities.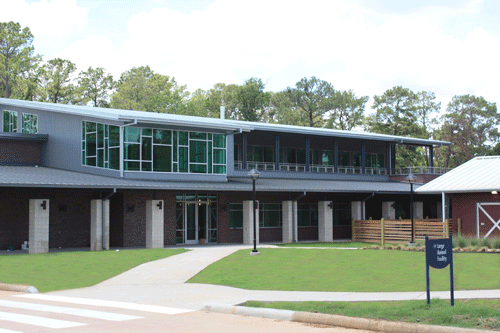 Associate of Applied Science
The Veterinary Technology program at LSC-Tomball began in 1988, and has grown to become one of the finest veterinary technology programs in the United States. The program has been recognized twice as an exemplary program by the Texas State Coordinating Board for Colleges and Universities and its students have one of the highest success rates in passing the state and national board exams among the 221 accredited programs in the United States, Canada, New Mexico and Puerto Rico.
The program accepts 40-60 college entry-level students once a year, specifically each fall. Most courses are taught on campus with one LSC-hybrid course. The final semester is spent off-campus completing the required clinical (internship) at a veterinary clinic or hospital, a research hospital (MD Anderson or University of Texas), a specialty hospital (orthopedics, oncology, radiology, dermatology), or other approved clinical site.
Because the Veterinary Technology program is fully accredited by the AVMA, students are allowed to work in all areas of animal heath care. A student typically spends time in laboratories working with cows, dogs, cats, horses, pigs, sheep, goats, birds, exotic animals and traditional laboratory animals like mice and rats. As a result of the outstanding reputation of LSC-Tomball's Veterinary Technology program graduates, our students typically have 8-10 jobs available in the immediate Harris County area.

Both the Veterinary Technology Certificate (C1_VET1) and the Associate of Applied Science degree, Tech Prep (AAS_VETT) are offered.
General Guidelines
Academically serious students anticipating entrance into the Veterinary Technology program must be at college level in Math, English, and Reading [after admission examinations are completed and have been reviewed]. If admission examinations indicate the student is in need of remediation, the student must successfully complete those requirements before applying for entry into the program. Application deadline is June 1st of each year.
Admission Procedure In addition to the admission requirements of the Lone Star College, the following are requirements for admission into the Veterinary Technology Associate of Applied Science degree program:
All Applicants must be at college level English, Reading and Math.
Math 1314 College Algebra must have been completed within the past 5 years.
Bio 1406 Biology I must have been completed within the past 5 years.
Note: Students should submit a Lone Star College-Tomball application along with current (official) college transcripts to the admissions department at Lone Star College-Tomball.
After a visit with an advisor in the admissions department, the student should submit an LSC-Tomball advisor-signed application to the Veterinary Technology program along with a duplicate of college transcripts. The application to the program must be co-signed by a Lone Star College-Tomball advisor during the student's visit in the admissions department. The Veterinary Technology admissions application form is available at the admissions desk or at the link above.
In addition, applicants must submit a one-page handwritten essay on the profession of veterinary technology.
Program applications are reviewed and evaluated for fall admission on June 1st of each year. All applicants will be notified of their admission status to the Lone Star College-Tomball Veterinary Technology program following the applicant review date concerning their status and will be required to attend a orientation at the end of June.
Progression Requirements
VTHT 1245, 2223, 2331, 1140 and 1441 must be completed within one calendar year prior to preceptorship. VTHT 2360 are offered more than once a year. All other VTHT courses are offered only in the semester indicated in the AAS outline.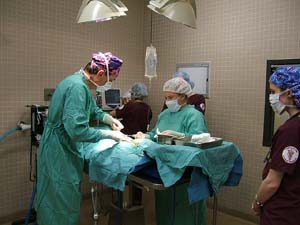 State of Texas Licensing Examination
Because the program is fully accredited by the American Veterinary Medical Association, graduating students are eligible to sit for the State and National Veterinary Technology Board Examinations when they have completed all required course work. Out-of-state students may take both examinations in Texas or they are eligible to return to their home state for examination and registration/Licensing or certification.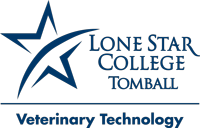 Vet Tech Application
Applications for Fall 2019 are
available here.