TRAC Center Events
Crime and Justice Exploration Week
October 8-12
Helping students of all majors to explore careers in criminal justice.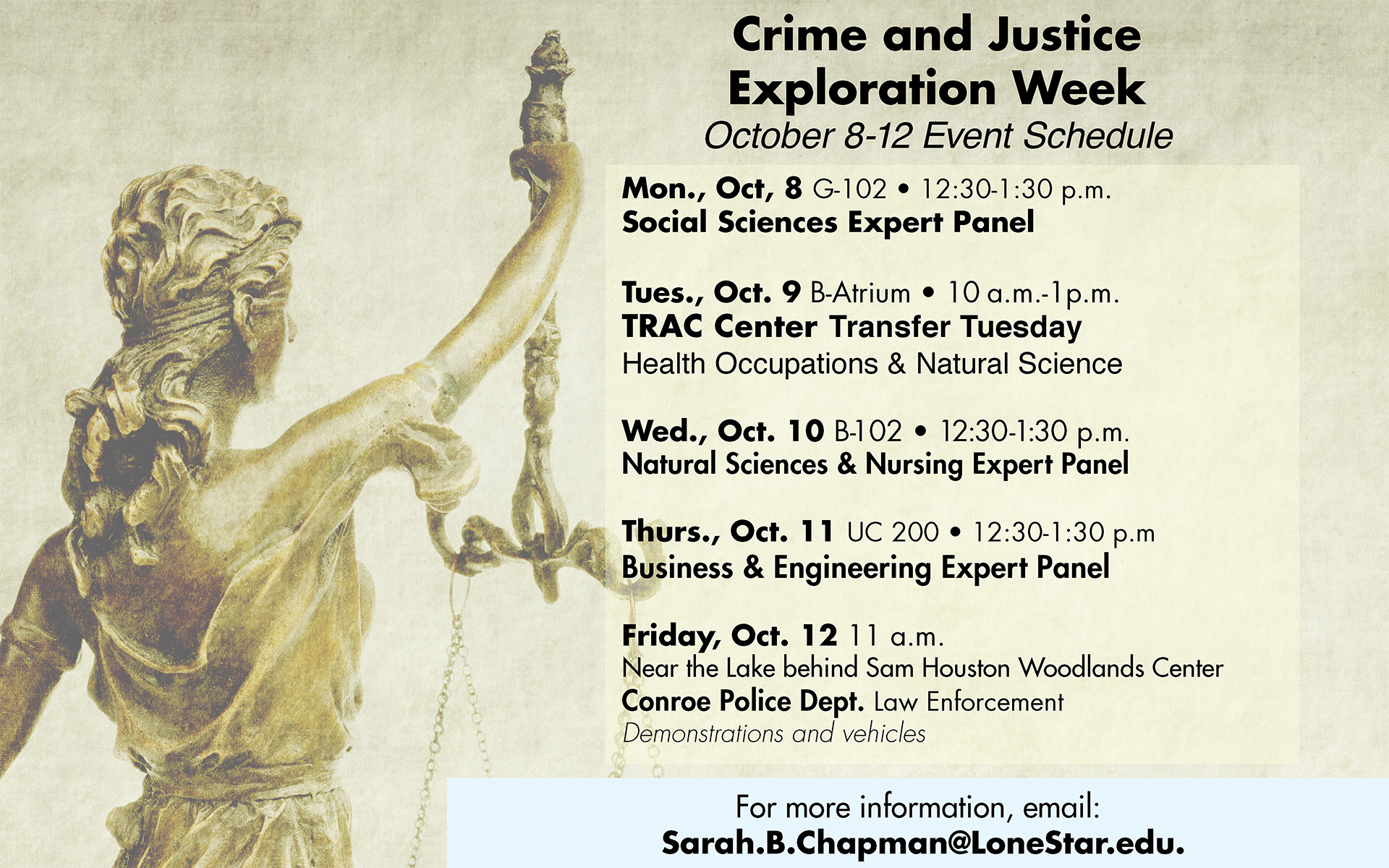 Special Event
You Only Have One Chance to Make a Positive First Impression
Stacy Harris
Stacy Harris is one of Houston's leading image and networking consultants. During the seminar you will learn her recipe for success to help you make a powerful first impression in both a business and social setting. Her consulting company, "Impressions" specializes in providing customized training to help organizations enhance their presence in the market, implement effective networking skills, and deliver a consisten company message.
Tuesday, October 9
Noon-1:30 p.m.
Bldg. G, Rm G-102
Sponsored by the TRAC Center
Transfer Tuesdays
Every Tuesday in October starting October 9
Get connected with university representatives.