LSC-Tomball Cashier Office
The Cashier's Office at Lone Star College-Tomball will help you with your account inquiries. At the Cashier's Office, you may make a payment, ask questions about a pending refund or account hold, get information about a due balance. Call or stop by one of our two locations.
LSC-TOMBALL Main Campus
The Commons, C 120
30555 Tomball Parkway
Tomball, Texas 77375
Phone: 281.357.3754
Email: TC-Cashier@LoneStar.edu

LSC-CREEKSIDE CENTER
Room 121
8747 W. New Harmony Trail
The Woodlands, TX 77375
Phone: 832.761.6630
Email: CK-Bursaroffice@lonestar.edu
Online Payment Information
Tuition payments are not taken over the phone. Please login to myLoneStar and make your payments online. For assistance with making an online payment, setting up a Fall payment plan, or creating an electronic refund account, contact the Nelnet Support line at 800-609-8056.
Refund Schedule
Please refer to our Class Drops Refund/Credit Schedule for questions about when you might receive a refund. Please note: Dropped classes may not result in a refund, but rather a reduction in remaining balance due if applicable.
Important Dates
Payment Due Dates (Online payments should be made by 5 p.m. if paying on the payment due date.)
May 26 2023 Summer payment due for Sessions 1 & 2.
August 5, 2023 Fall Payment Due
Other Important Dates
June 12, 2023 Fall Payment Plan Opens
Financial Aid Disbursements
June 22 (summer session 1)
July 24 (summer session2)
Refunds
June 12 student payment refunds for dropped classes
June 28 (summer session 1)
July 27 (summer session 2)
Further Resources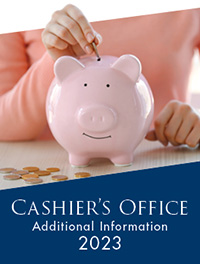 Cashier's Hours
Normal Hours:
Mon-Thurs: 8 am - 5 pm
Fri: 8 am - 4:30 pm
Summer Hours:
Effective May 30 - Aug 12
Mon-Thurs: 8 am – 5 pm
Fri-Sat: 10 am – 2 pm
Make LSC part of your story.