LSC-University Park Division 1 Media

Welcome to the Division 1 Media page. Here you can browse our selection of brochures, catch up on the latest news and announcements, check out student and faculty spotlights, and view an array of videos made by students and staff.
Click the images below to view our division and department brochures.
---
Latest News
August 2022: Houston Chronicle publishes article about Visual & Performing Arts building construction.
This summer we finally broke ground on the construction for our new and upcoming Visual & Performing Arts building here at Lone Star College-University Park. The projected timeline would have the building finalized by the end of 2023, with a grand opening in the beginning of 2024.
Click here to read the article from the Houston Chronicle.

| | |
| --- | --- |
| | |
| Rendered image of the interor design ideas for the Visual & Performing Arts building. | Rendered image of the exterior design of the anticipated Visual & Performing Arts building. |
Spring 2022: Hot off the presses, the following Press Release went to our regional media outlets:
Lone Star College-University Park inspires change through ReadUP program
The antidote to hopelessness is not just action but community. Those are the words of Jamie Margolin, the Colombian-American organizer and activist who in her first 18 years, founded the youth climate justice movement called Zero Hour, inspiring thousands to march in Youth Climate Marches across the nation during the summer of 2018.
Inspiring change is a passion shared by the faculty and staff at Lone Star College-University Park, who understand that communal reading can be transformative when the shared ideas take root and grow. "ReadUP is only one example of a faculty-initiated program at LSC-UP that promotes the holistic development of our students," said LSC-UP President Dr. Shah Ardalan.
"It's very easy for young people to feel powerless in the face of major problems like the climate crisis, which is why this book is so important," said History Professor, Dr. Jamie Stoops, who is co-chairing the ReadUP committee along with Division Operations Manager Priscilla Arteaga, and Communications Professor Sarah Whalen. "Jamie Margolin's work shows young people that they have a voice and that they can be forces for change." The ReadUP Committee comprises members across the campus community, including students, staff, faculty, and administrators.
Now in its fourth year, ReadUP has become a college tradition. Last year, the ReadUP selection was "Team Human," a manifesto by Douglas Rushkoff, who was named as one of the world's ten most influential intellectuals by MIT.
Previous reads include "What the Eyes Don't See," a nonfiction account of the Flint, Michigan, water crisis by Dr. Mona Hanna-Attisha. The first ReadUP selection was "Educated: A Memoir" by New York Times bestselling author Dr. Tara Westover. Each author visited LSC-University Park to discuss their work and engage in open dialogue with students, employees, and the community.
"Nationwide campus common reader programs, such as ReadUP, are aimed at binding students, staff, and faculty alike through cohesive experiences and intellectual discussions generated by one book," said LSC-UP Division Operations Manager Priscilla Arteaga. For more information, please visit LoneStar.edu/UP-ReadUP.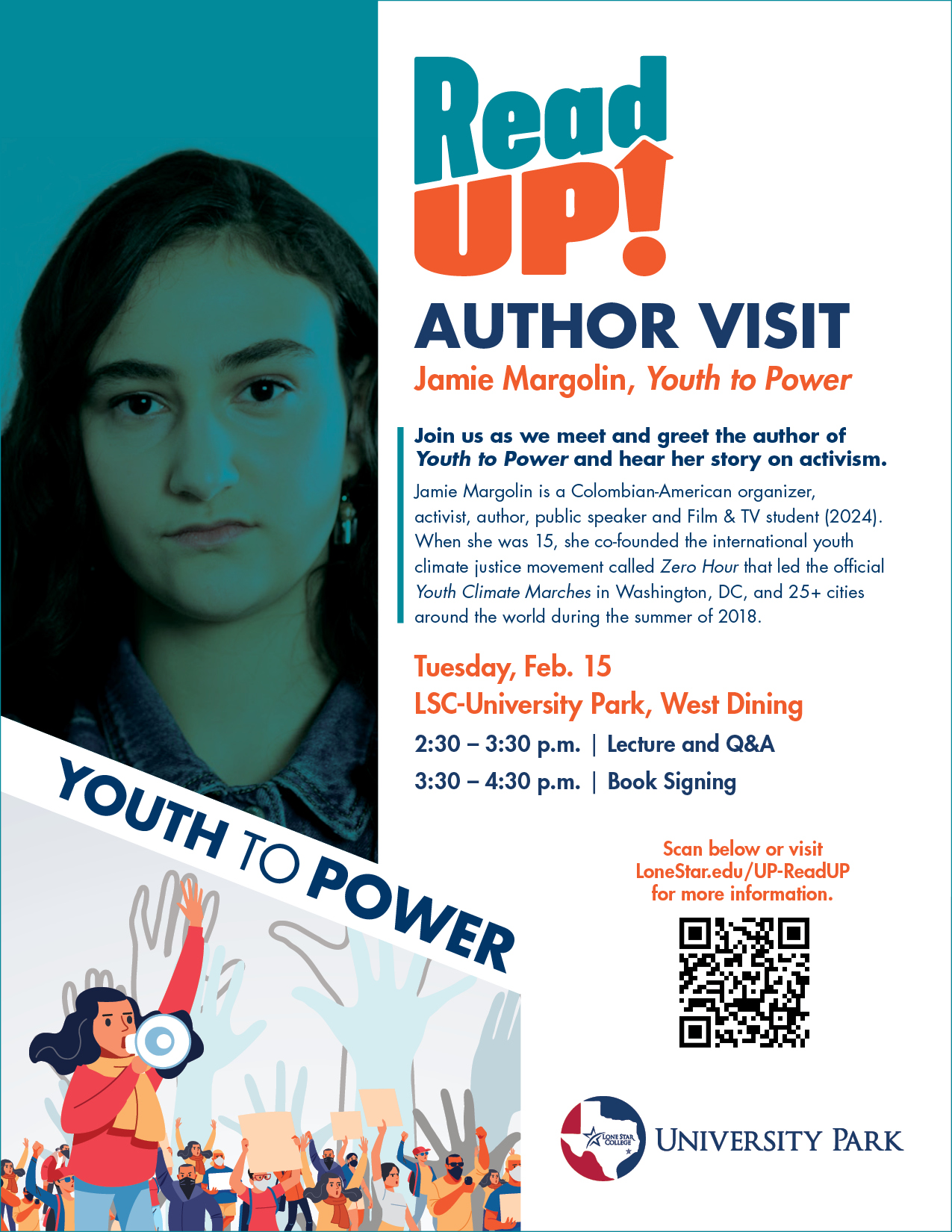 ---
Over this past year, innovation has been the key to creating successful and engaging events for our students. We are incredibly proud of our Director of Theatre, Will Grayson, and the innovative way he presented the Spring 2021 Production of The Actor's Nightmare by Christopher Durang. Click the image below to read the article.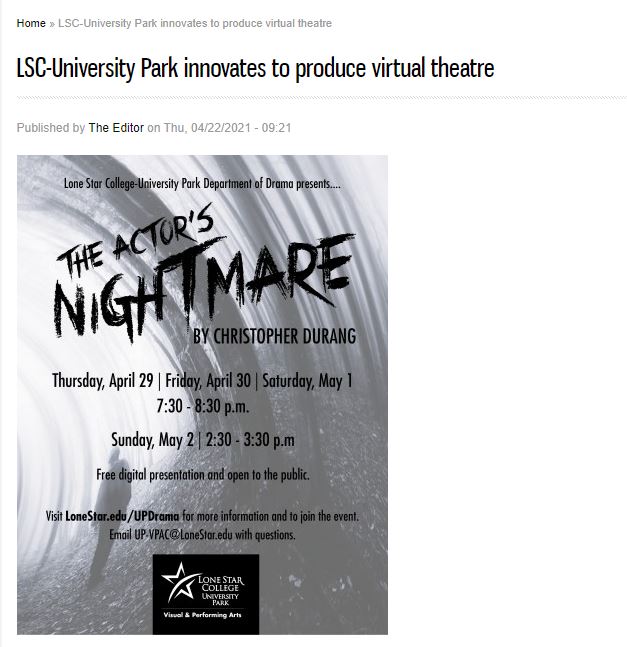 ---
The Arts & Humanities Division at Lone Star-University Park is fortunate to have excellent leadership in our Dean, Jonathan Anderson, and our Division Operations Manager, Priscilla Arteaga. At the recent Culture In Action Conference, they presented a session on Meeting the Graduation Goal through Leadership Development. This presentation was also conducted at the 2019 League of Innovation in Seattle, Washington. We are incredibly proud of the work they continue to do to help guide our students to be thriving, successful future leaders. Please enjoy this presentation.
---
Announcements
Lone Star College-University Park invites you to view our virtual Open House + Session with Admissions representatives that will talk through the checklist for getting started. In addition, our Dean of Arts & Humanities discusses opportunities in the English, History / Humanities, English for Speakers of Other Languages (ESOL), and the Visual & Performing Arts. Click the image below to view.

---
Student Spotlight
We are so proud of the accomplishments of our extraordinarily talented students! Here is an excellent article highlighting former art student Mario Ramos and Professor of Art, Kari Breitigam. We caught up with Mario to see what he's been up to since his time at LSC-University Park. Click the image below to learn more about Mario's latest projects.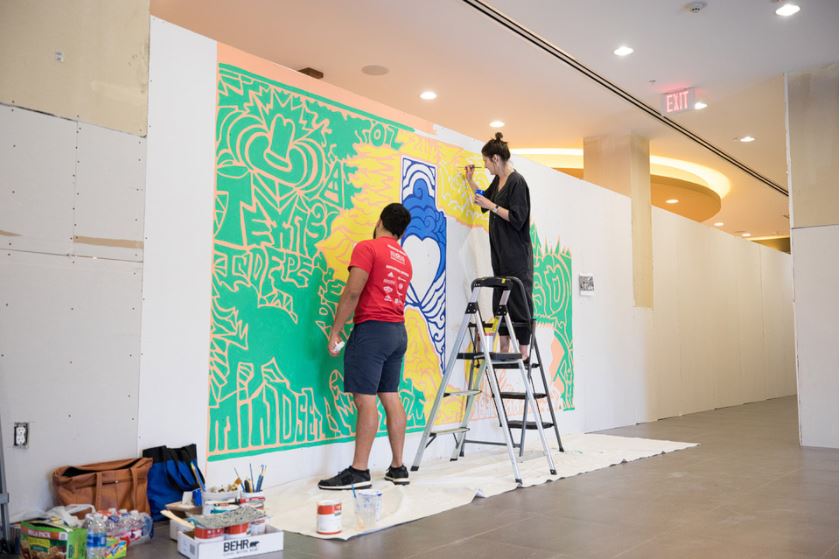 ---
Faculty Spotlight
We love highlighting our incredible faculty! Here are some recent achievements. Click the image for full view.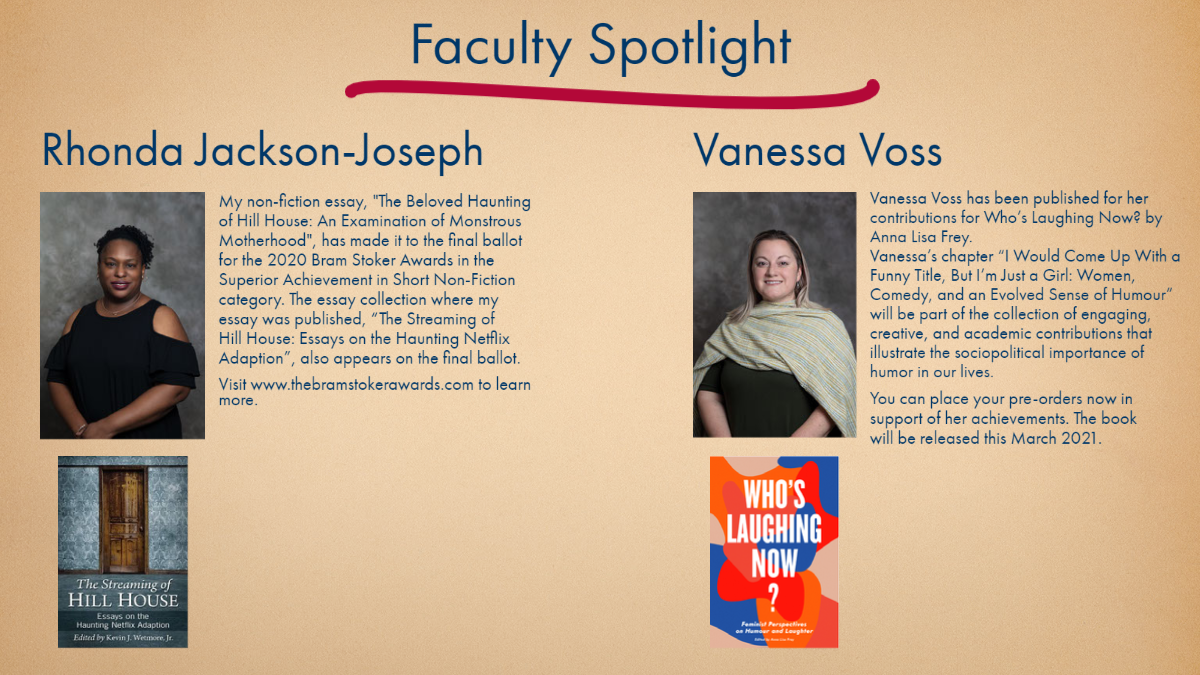 ---
Enjoy this article featuring one of our exceptional faculty members, Kristie Boston, highlighting her expertise in online learning. Professor Boston's wealth of knowledge is not only guiding students to success, but also helping educators across the country prepare for virtual teaching and it's unique challenges.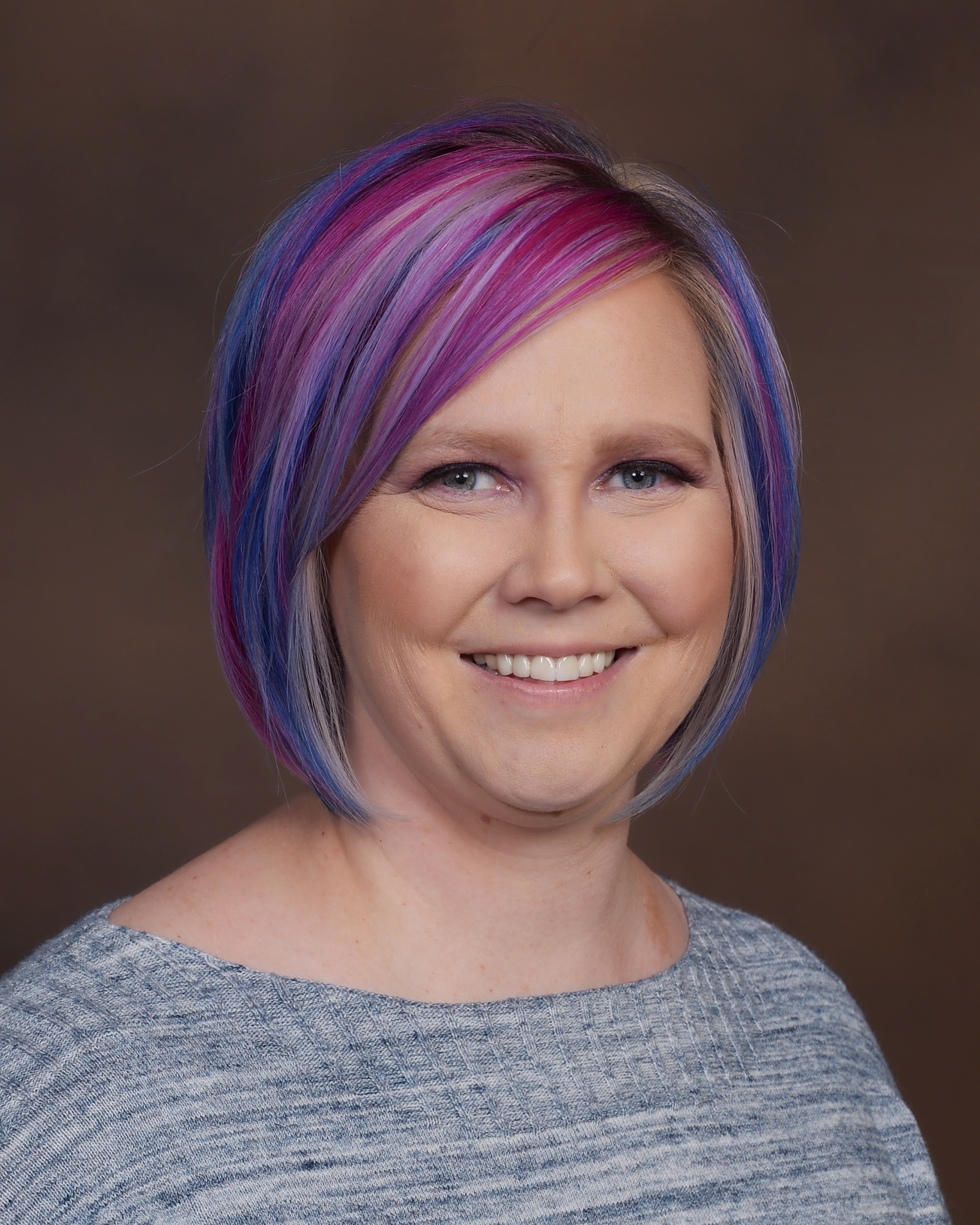 ---
Videos
Wishing you a happy and healthy New Year! Click the image above for a special arrangement of Auld Lang Syne to ring in 2021! Featuring our fantastic Music Department.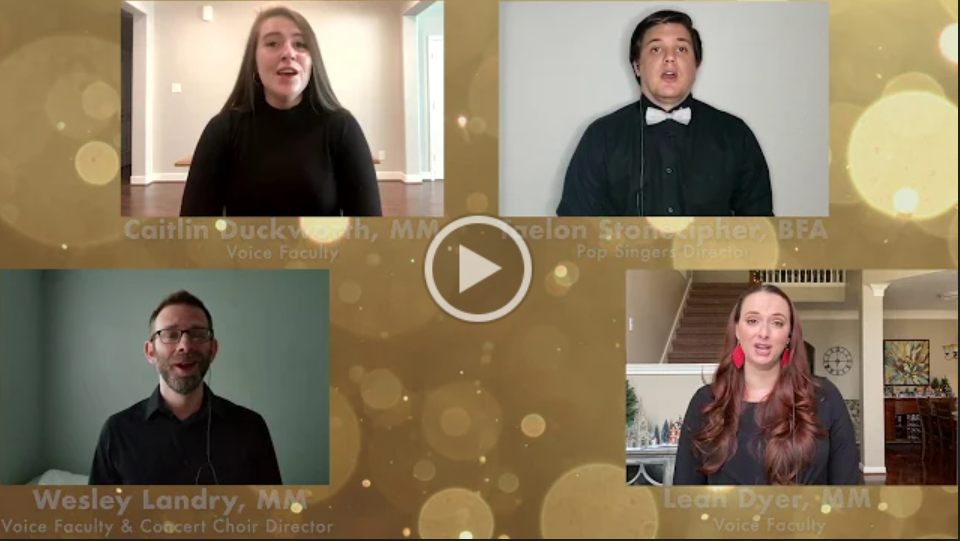 ---
We wish you and yours a happy and healthy Holiday Season and New Year. Please enjoy this e-card created by our College Relations and Music Department.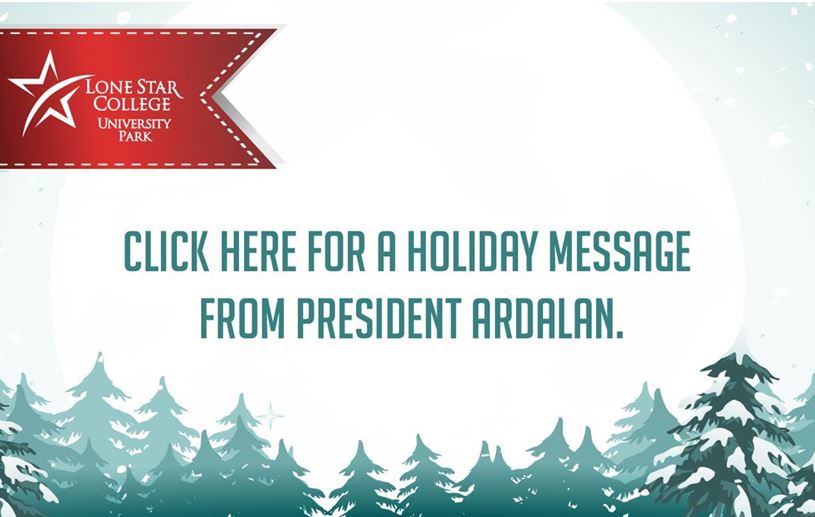 ---
If you missed A Chistmas Carol Radio Play, you still have a chance to view it over the holiday break! Just click the image above and you will be taken to the form to access the viewing link.

---
Our Visual & Performing Arts Department is a thriving environment to cultivate your creativity. Our award-winning and internationally-renowned faculty will lead you in becoming an exceptional artist. Click the video to learn more about all of our exciting offerings.
We will soon break ground on our new, state-of-the-art Visual and Performing Arts Center. This is going to be designed for the student artist to create exciting and dynamic work. For more information, here is the latest article in Community Impact.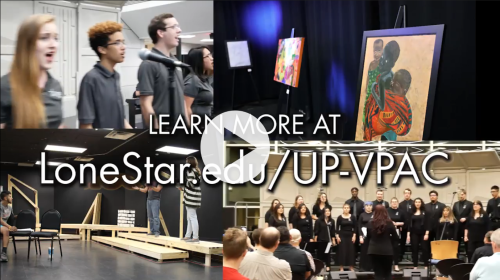 ---
Our ReadUP! 2020-2021 Campaign offers many exciting events centered around this year's book, Team Human, by Douglas Rushkoff. View the video for more information. Also, visit Lonestar.edu/UP-ReadUP for information on upcoming events, as well as viewing recordings of past Fall semester events.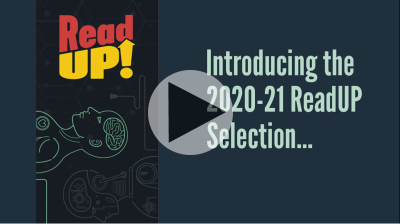 ---
Make LSC part of your story.