Our Mission Defined
Our mission is to inspire Lone Star College students with life-changing experiences through running. The Lone Star College-CyFair Running Club seeks to create opportunities to engage in social activity both on and off the running trails, achieve physical development according to each individuals' personal needs, and develop higher-level competition and personal growth with PRs (personal records). As a club, we include all students and seek to support individuals with unique needs. We promote healthy lifestyle, self-awareness, inclusion and unity through running.
Membership Requirements
Any registered student (full or part-time) at Lone Star College-CyFair who is in good standing with the College and fulfilling the membership requirements of the organization may be a member.
Run with Us
Fall 2023 practice times listed below.
TBA
Location: CENT Building Fitness Center back door (near the sand volleyball courts)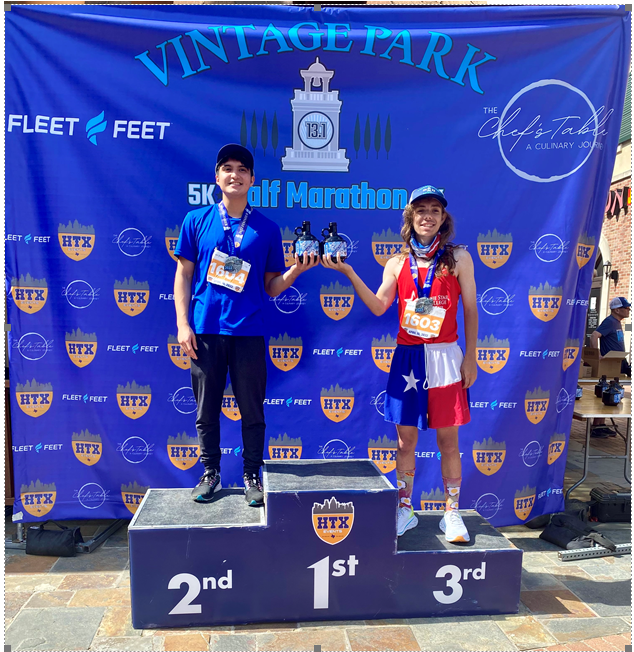 Monthly Activity
GoRun Bingo! Download a printable version here.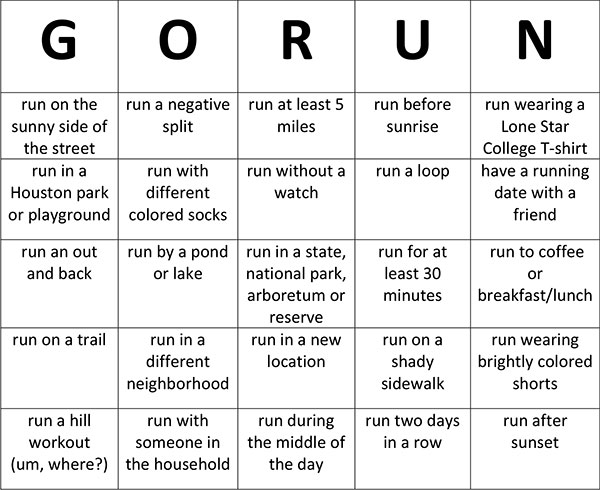 Make LSC part of your story.