Academic Departments
|
LSCS Drama Departments
|
LSC-Kingwood Drama Department
Drama Department - Welcome!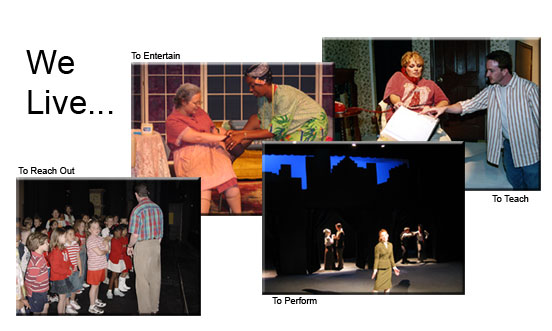 The Drama Department offers a variety of courses that focus on practical training for actors (Acting I & II, Movement, Voice), technicians (Stagecraft I & II, Stage Make-Up, Light/Sound Practicum), and the greater theatre audience (Intro to Theatre & History of Cinema). The department also presents multiple stage productions each year, which put all classroom work and discussion into practice (Practicum classes).
We offer a wide variety of productions for our audiences: Musicals, Comedies, Dramas, Childrenís shows, a Summer Drama Conservatory show, and our original One-Act Play Festival. Lone Star College-Kingwood actively participates in the Kennedy Centerís American College Theatre Festival & the Texas Community College Speech and Theatre Play Festival.
Participation in theatre classes and productions is open to all Lone Star College System students and members of the community.
Courses may be used as Fine Arts credit for all Lone Star College System degree programs as well as transfer credit to four-year degree programs.
Upcoming Performances
8th Annual Evening of Shorts
April 9-13 - Come see an exciting mix of original plays written by LSC-Kingwood students and friends. Young playwrights will see their scripts being directed, designed, and brought to life by Lone Star College-Kingwood students and community members. This is cutting-edge theatre at its finest...Wear your shorts & enjoy our "shorts"! The performances will be held in the PAC Black Box April 9-12 at 7:30 p.m. and April 12-13 at 2 p.m.Tickets are available at the door and the cost is $12 for general admission, $10 for seniors 55 and older, and $5 for students. For more information call the box office at 281-312-1532 or email KWBox@LoneStar.edu.
LSC-Kingwood Fine Arts Scholarship